'5-25-77' Trailer: This Love Letter To 'Star Wars' Arrives In Time For The 40th Anniversary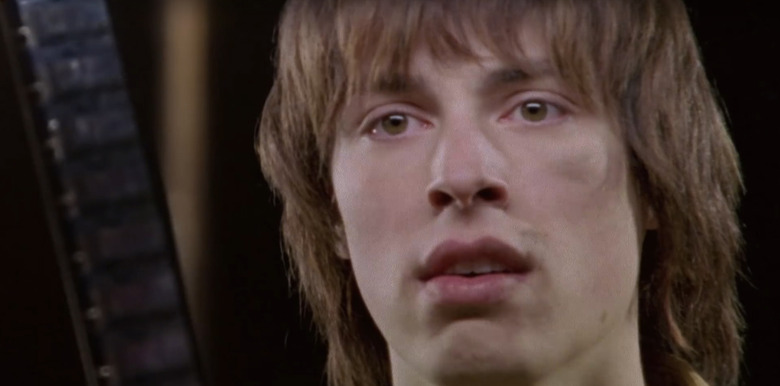 We've been hearing about the Star Wars-themed coming-of-age tale 5-25-77 for nearly a decade. After starting production in 2004, the film debuted at the Hamptons International Film Festival in October of 2008 under the title '77, but ended up going back to a release that that Star Wars fans will recognize as the exact day that George Lucas first took us into a galaxy far, far away.
Since then, the film has gone through several different cuts, and there have been a couple instances of the movie seemingly nearing release over the years, but nothing ever came of it. Thankfully, it looks like 2017 will finally be the year that 5-25-77 makes a debut on the big screen, just in time for the 40th anniversary of the original Star Wars. A new trailer has been released to announce the arrival of Patrick Read Johnson's film that has been awaited by Star Wars ans for years, and you can watch it below.
Here's the new 5-25-77 trailer from Ain't It Cool News:
There has been buzz here and there about this movie, with various rough cuts being screened over the years. Reactions around the web have compared it to Dazed and Confused or Almost Famous with a big dose of heart driving this story of an aspiring filmmaker seeing a certain movie for the first time. Plenty of us have been inspired by Star Wars, but Patrick Read Johnson decided to pour that passion into a film about that passion.
Now the film is finished, and it will appropriately be released on May 25, 2017, on the exact 40th anniversary of the original Star Wars. We don't have any list of theaters playing the film just yet, but distributor Filmio has been teasing an announcement launching their platform on May 4th for Star Wars Day, so we'll likely find out when and where we can see the movie soon enough. There might even be a VOD release to go along with the presumably limited theatrical release.
However, if you're lucky enough to be in Northeastern Illinois, you can buy a ticket to the film's premiere in Waukegan. Tickets are available to purchase at the Genesee Theatre website right here, and there's even an option that will allow you to meet and greet director Patrick Read Johnson afterward at the premiere reception.
Since I live in the area, I'll be heading up there to check out the movie. If you see me around, please say hello!