VOTD: 'The Simpsons' New 'Big Bang Theory' Couch Gag Is An Abridged History Of The Show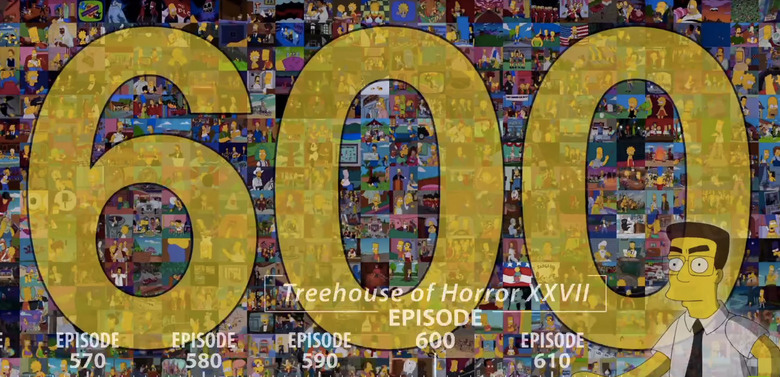 Another Sunday has passed, which means a new couch gag from The Simpsons has come and gone. The animated series will be coming into its 29th and 30th seasons with a renewal already in place that will solidify the show's place in TV history with the highest episode count ever. That means there are plenty more couch gags to come, but for now, the most recent one gives us an abridged history of the show that has spanned nearly three decades. The only downside is that it's in the style of the opening credits for the CBS sitcom The Big Bang Theory.
Watch The Simpsons Big Bang Theory couch gag after the jump.
If you've never had the displeasure of watching The Big Bang Theory, here's their opening credits sequence:
Despite the questionable inspiration, this is a neat way of running through the extensive history of The Simpsons. This is just another in a great run of awesome, unique couch gags taking inspiration from other popular TV shows. Just last year there was an opening credits sequence that took cues from Adventure Time, and later in the year there was a VR couch gag for the show's milestone 600th episode.
If you're interested in checking out the long list of couch gags on The Simpsons, you can check out this section on the show's Wikia over here. There aren't as many couch gags as there are episodes, because some of them have been repeated over the years, especially in the early seasons.