George R.R. Martin Reads The Letter He Wrote To Marvel, Sparking His Writing Career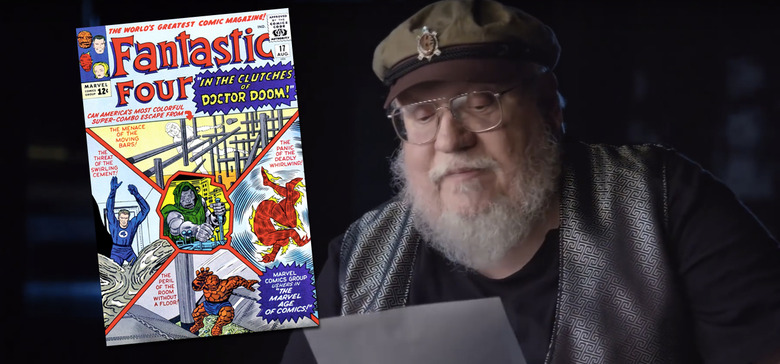 Today we know George R.R. Martin as the man who created the sprawling, epic, fantasy world of Westeros for Game of Thrones. The author is currently working on the sixth book in his series A Song of Ice and Fire, on which the HBO series is based, but a little while back, he took some time to do some interview segments for History Channel's new documentary series Superheroes Decoded, which premiered last night. There he revealed that a letter he wrote to Marvel Comics was the catalyst for his entire writing career.
Watch the segment about the George RR Martin Marvel Comics letter after the jump.
If you can't watch the clip above, George R.R. Martin explains that comic books used to regularly feature letters written in from fans that the Marvel Comics creators and writers would respond to. Martin took the time to write a letter after reading a Fantastic Four comic, praising the issue after reading it. Here's the letter he reads in the clip above: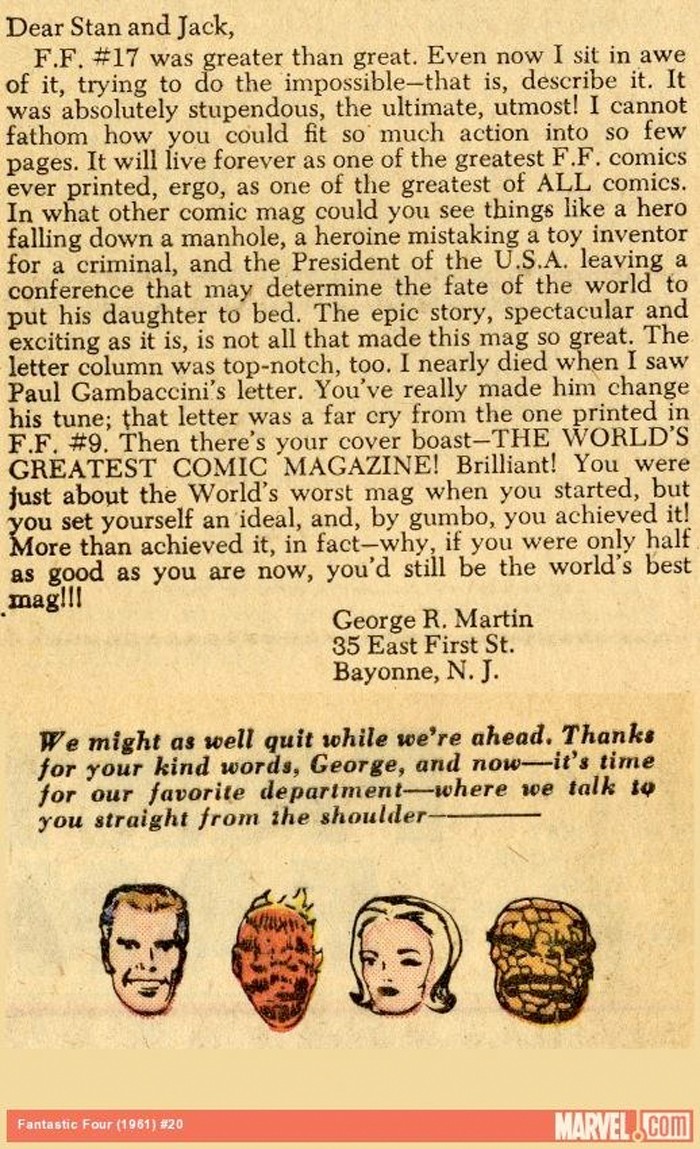 In an interview with Rolling Stone from 2014, Martin said the letter was the first of several that he would send to Marvel, and since the published letters included the full address of whoever sent it, he started receiving letters from other comic book fans, as well as fanzines featuring stories related to the comic books that he loved. The fanzines didn't have much to offer as far as quality writing was concerned, so Martin took it about himself to write better material that got published in some of them. And that's how his writing career began.
If it wasn't for this Marvel letter, we might never have gotten A Song of Ice and Fire and the Game of Thrones series that followed. Now if only Martin could write at a faster pace to finish that sixth book. At least we definitely have the HBO series coming back this summer on July 16 to continue the story.