'War For The Planet Of The Apes' Photo Draws Inspiration From Biblical Epics And Clint Eastwood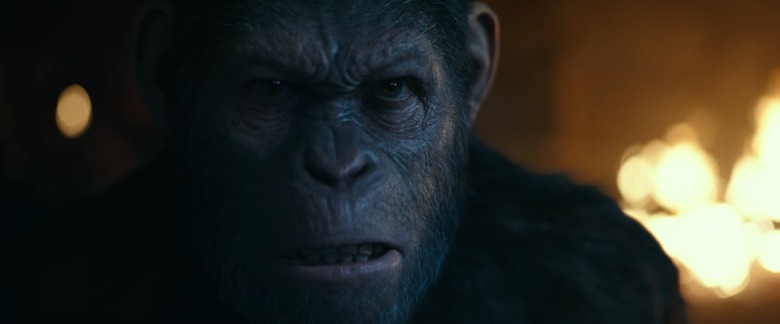 Matt Reeves is aiming high with War for the Planet of the Apes. He looked to such classics as Bridge on the River Kwai, Ben-Hur, and The Outlaw Josey Wales for inspiration, giving us a clear idea of where his head is at with the sequel. For The Batman director, he saw an emotional connection between his sequel and those films, so Reeves and co-writer Mark Bomback reacquainted themselves with those classics and took some notes.
Below, learn more about the War for the Planet of the Apes influences and check out a new pic from the film.
At last year's New York Comic-Con, Reeves discussed
that had an impact on his upcoming sequel, which has Caesar (Andy Serkis) going to war with The Colonel (Woody Harrelson). Apocalypse Now, The Thin Red Line, and Platoon were some of the war films he referenced, but he also looked to some famous biblical epics and one Steve McQueen classic (Source:
):
We watched The Great Escape. We watched Biblical epics, because I really felt like this movie had to have a Biblical aspect to it. We watched Ben-Hur, The Ten Commandments. We didn't go, like, 'Let's take a little bit of this, a little bit of that.' When you surround yourself with something that feels emotionally right, there are connections that make sense to you that somebody else might not see...[the films] informed the vibe we felt about this thing.
In Reeves' eyes, Caesar and the colonel's relationship contain some echoes of Colonel Nicholson (Alec Guinness) and Colonel Saito (Sessue Hayakawa) in Bridge on the River Kwai. Because 20th Century gave them more time to develop the sequel, Reeves and Bomback had the chance to soak in Lean's classic and the other films mentioned:
They actually gave us time. Mark and I began by doing the thing everybody thinks writers do, but they don't, because there's never time. We talked about our lives. We talked about history stories. And then we watched a lot of movies.
While Caesar's more conundrums called to mind biblical epics for Reeves, the director also looked at the original series again and two hardened soldiers from two Clint Eastwood films, Unforgiven and The Outlaw Josey Wales. While Caesar is on the run on horseback in the 
War for the Planet of the Apes trailer
, the Wales comparison is easy to recognize.
Here's a new pic from the war film: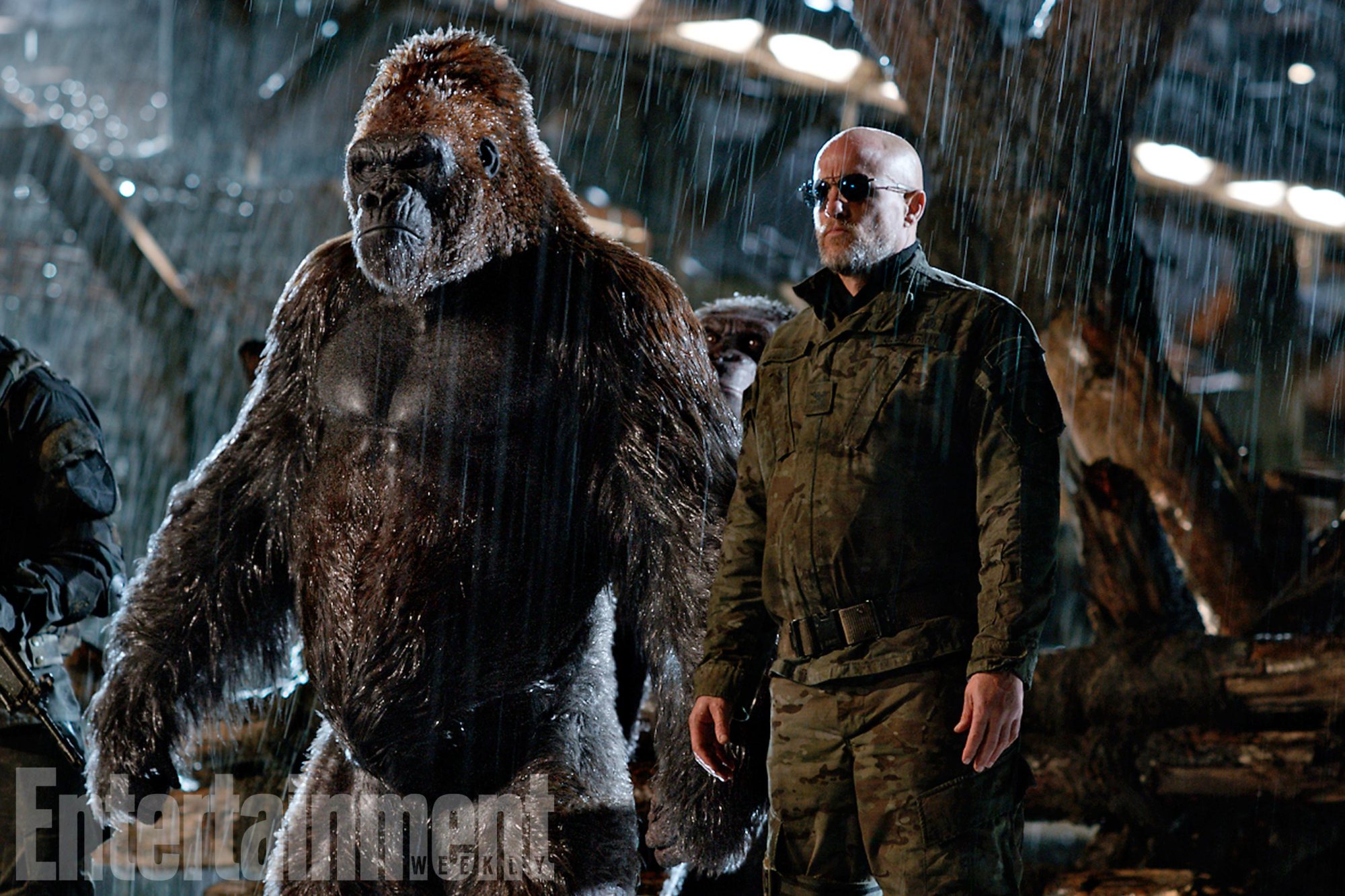 War for the Planet of the Apes opens in theaters July 14.