'Twin Peaks' Trailer Reveals New Footage Of Familiar Haunts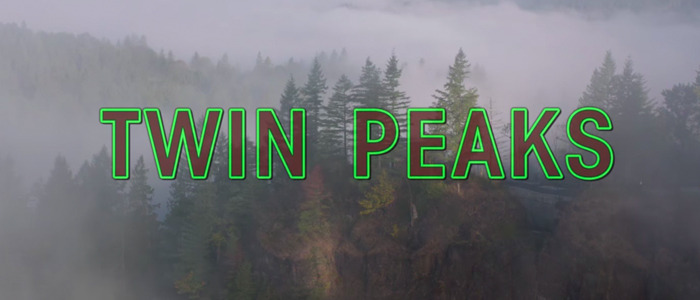 It's happening again. For those who've seen David Lynch and Mark Frost's influential television series Twin Peaks, the tagline for Showtime's anticipated revival of the show carries with it an unnerving sense of dread about what's going on in the seedy underbelly of the all-American town. But there's also a sense of excitement at the prospect of seeing familiar characters again after more than 25 years. So many revivals are let-downs, but at least we know new content from David Lynch won't be boring.
Showtime has been spooling out tiny bits of marketing at an excruciatingly slow pace, and today the network released a new teaser that shows what the town of Twin Peaks looks like in 2017. Are you ready to return to the Black Lodge?
Twin Peaks Trailer
Going in order: that's the creepy-as-hell metaphysical hellhole known as the Black Lodge, the town's Sheriff's Department, the Roadhouse (aka the Bang Bang Bar), the Double R Cafe, the Fat Trout Trailer Park (which we last saw in Lynch's 1992 prequel film Twin Peaks: Fire Walk With Me), and the Palmer family's house. And of course, there are a couple of creepy shots of the foggy woods thrown in, just to add to the unsettling atmosphere.
Hey, at least there's some new footage this time. Previous teasers have been even shorter, or just supercuts of aspects of the older episodes, from phone calls to tasty treats to damn fine cups of coffee. Sounds about right for a series that bucks convention at every possible turn. No sign of the Twin Peaks Savings and Loan, though – I wonder if they ever got that taken care of?
What do you think of the latest Twin Peaks trailer? We're less than a month away from the season 3 premiere. The show returns as an 18-episode limited event series at 9pm on Showtime on May 21, 2017.
Widely considered one of the most groundbreaking and influential broadcast series of all time, TWIN PEAKS followed the inhabitants of a quaint northwestern town who were stunned after their homecoming queen Laura Palmer was shockingly murdered. The town's sheriff welcomed the help of FBI agent Dale Cooper, who came to town to investigate the case. As Cooper conducted his search for Laura's killer, the town's secrets were gradually exposed. The mystery that ensued set off an eerie chain of events that plunged the inhabitants of Twin Peaks into a darker examination of their very existence. Twenty-five years later, the story continues...