Bill Nye Explains The Science Behind 'Stranger Things' And Other Popular Netflix Shows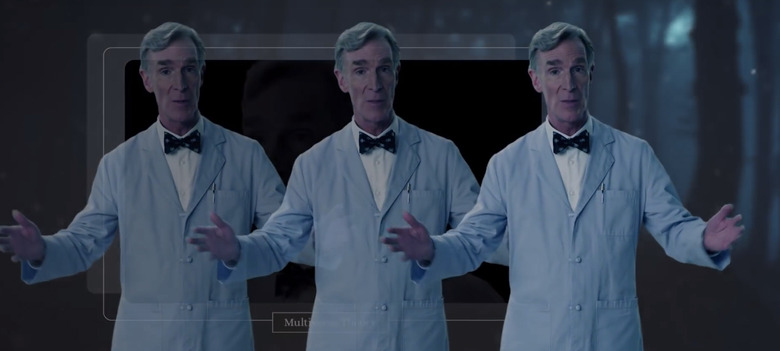 In case you haven't heard, Bill Nye the Science Guy is back with his own new show on Netflix. Bill Nye Saves the World has the scientist hosting a show where he brings in experts and famous guests into his lab to discuss scientific issues that impact our lives. The first season focuses on topics like climate change, alternative medicine, and video games from a scientific point of view as well as refuting myths and anti-scientific claims.
If you're looking for a taste of the show, some new promos feature Bill Nye breaking down the science of Stranger Things and a couple of Netflix's other recently popular shows.
Watch as Bill Nye explains Stranger Things and more below.
Though Bill Nye was a popular TV figure for children of the 90s, it appears that this recent show is facing some harsh criticism, even from those who have enjoyed Bill Nye in recent years in his online videos and various other television appearances. Some of the complaints appear to be those who have maybe outgrown Bill Nye's TV personality, while others just don't connect with show's format and style veering from what Nye is best at. It probably wasn't best to give it a title that's more than a little hyperbolic, but I digress.
Still, these promos are fun, and not unlike the advertisement for the new episodes of Mystery Science Theater 3000 that features the show's characters poking fun at Stranger Things. Netflix certainly knows how to pull of some solid cross-promotion.