Patty Jenkins Is On Dwayne Johnson's 'Jungle Cruise' List; Robert Zemeckis Takes A Meeting For 'The Flash'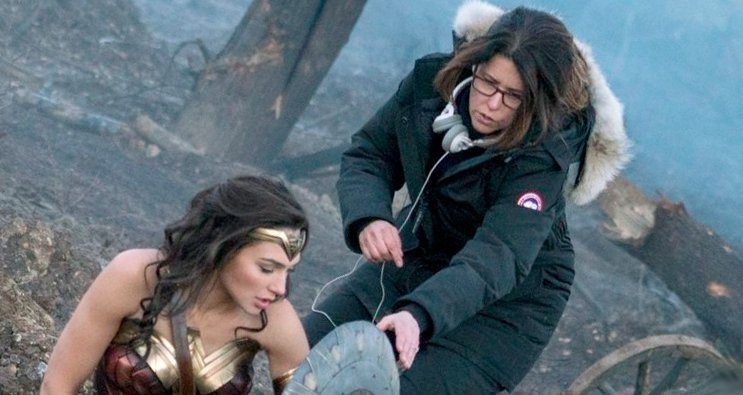 Dwayne Johnson starts shooting Jungle Cruise spring of next year. Who's someone the wildly charismatic actor wouldn't mind behind the camera on the Disney project? Wonder Woman helmer Patty Jenkins. Speaking of the DCEU, Robert Zemeckis has had a meeting or two about Barry Allen (Ezra Miller).
Below, Dwayne Johnson talks about a potential Jungle Cruise director in his eyes and we talk about a rumor surrounding The Flash, a project that's already lost two directors.
In a piece on Jenkins over at the Associated Press, Johnson mentions the filmmaker is on his list for Jungle Cruise, although he's unsure if she knows that yet. The Baywatch star is a fan of Jenkins' edge, which she brought to Monster, The Killing, and hopefully this summer's Wonder Woman:
Patty has that really cool edge ... I felt like she could be a really cool choice for a movie like Jungle Cruise. Plus, you know what? I'm just a big fan.
We have no idea yet what Jenkins is working on next. Whether a project like Jungle Cruise interests her, I'm sure we'll find out once she goes on the press tour for Wonder Woman. All we can really say is Dwayne Johnson has good taste and has a fine name on his list of candidates for the Disney film.
As for Zemeckis, he's had some meetings with Warner Bros. for The Flash, like many other directors recently have, according to Screen Junkies and a writer from The Wrap. Considering the director flat out turned down Man of Steel and isn't interested in comic book movies, this piece of news is a small surprise.
When Digital Spy asked if he'd been offered films by Marvel or Warner Bros., he responded somewhat dismissively of comic book movies:
They have [offered me projects], but it's probably bad business. They don't need a director like me to make those. Why would they want to engage me in that when it doesn't matter who the director is?
He was promoting The Walk at the time, which was a year a half ago, so maybe he has different thoughts on tackling a comic book property now. There's no harm in taking some meetings and being open. Plus, The Flash is the kind of fun character that could gel well with the director's crowd-pleasing sensibilities. Zemeckis' ambition, playfulness, and technical wizardry wouldn't make for a bad fit for the young hero.
The Flash isn't the first comic book movie Zemeckis' name has been associated with. Back in the '80s, Bob Gale and Zemeckis were working on The Shadow. They pushed aside that comic book movie for the Back to the Future films. Lately, the director has directed some adult fare entertainment, like The Walk, Flight, and his most intimate and entertaining film in years, the far too overlooked Allied. He doesn't have any other project coming up in the immediate future we know of.
The Flash is expected to open in theaters in 2020.