'Masters Of The Universe' Release Date Set For 2019, McG No Longer Directing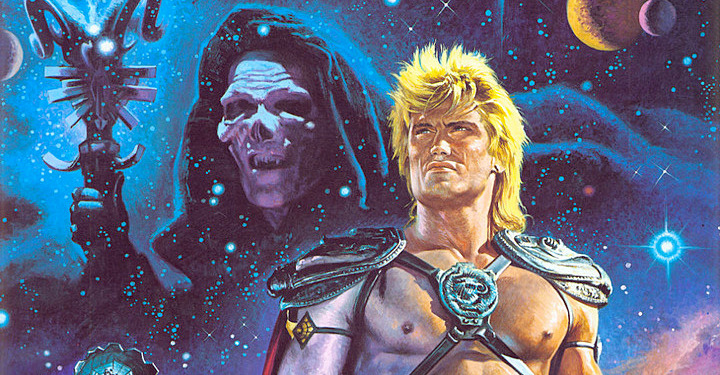 The road to get a Masters of the Universe movie in theaters again has been paved with endless pit stops and speed bumps. Countless directors have flirted with the property, and plenty of writers have taken a crack at the script, including writers Alex Litvak and Mike Finch, who initially worked on the script over six years ago, circling back to try again most recently. Now we have some good news, some potentially decent news, and some great news regarding the development of the fantasy adaptation.
The good news is, Sony Pictures has officially given a 2019 release date to the film. The potentially decent news is there's a new writer on board. And the great news is that McG is no longer involved as director. Find about the Masters of the Universe release date and development after the jump.
First up, Sony Pictures has set the Masters of the Universe release date for December 18, 2019. Since Star Wars moved away from the holiday window and Avatar 2 won't arrive until 2020, Sony thinks they have a good blockbuster to throw in that slot. Thankfully, since the project has a new director, I have hope that they can deliver on that potential.
That's right, Entertainment Weekly reports that McG is no longer directing the movie. He's been attached since early 2016, but apparently he fell away from the project and the studio is currently meeting with directors to bring He-Man to life on the big screen again. McG wasn't exactly an inspired choice for the project, especially when you look at the blockbusters he's made previously, and when he talked about his approach to the movie, it sounded like he was desperate to make people think he wouldn't screw it up.
In addition to lining up a new director, Masters of the Universe also has a new writer on board, and depending on how you feel about the DC Extended Universe, it could be good or bad. David S. Goyer, who worked on Man of Steel and Batman v Superman: Dawn of Justice, has been hired to write the latest attempt at a screenplay. Goyer can be hit or miss with his work, and while he certainly deserves credit for working on the story for Batman Begins and The Dark Knight, he didn't write those screenplays and has had more trouble when he's the sole writer of a movie, like Blade Trinity and Jumper.
For fans, the more important part of Masters of the Universe might be who ends up getting the role of He-Man. The only name that previously surfaced to be in contention was Kellan Lutz, but that was back when McG was directing, and I can't imagine he's still in the running, nor should he be. Reportedly there are many actors, including A-list names, looking to land parts in the movie.
Since Masters of the Universe is still early in development, we might not hear anything for a little while. But it's good to know that Sony Pictures has a release date set, and we might finally see this long-gestating project get off the ground.