Jeff Goldblum Returns For 'Jurassic World 2'! Life Has Found A Way!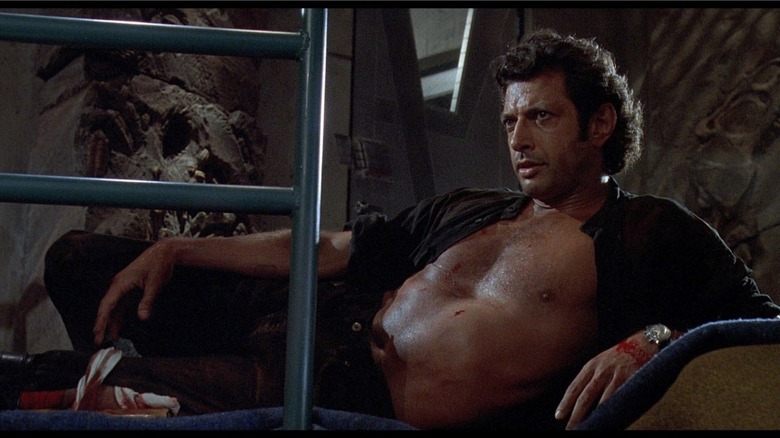 Jeff Goldblum has signed on to reprise his Jurassic Park character of Ian Malcolm for J. A. Bayona's upcoming sequel Jurassic World 2. Hit the jump for more details on the Jeff Goldblum Jurassic World 2 casting.
Goldblum will be joining Chris Pratt and Bryce Dallas Howard in the currently filming yet-to-be-officially-titled sequel. The film also features Justice Smith, James Cromwell, and Toby Jones. Jurassic World director Colin Trevorrow reteamed with his writing partner Derek Connolly for the sequel's screenplay and the details have been kept tightly under wraps.
Goldblum co-starred in 1993's Jurassic Park and the 1997 sequel The Lost World: Jurassic Park as Dr. Ian Malcolm, a know-it-all mathematician who specializes in a branch of mathematics known as "Chaos Theory." He was brought to Jurassic Park as a consultant for the park's insurance.
He somehow survived the events of the first film, attempted to go public about his experience on Isla Nublar but was discredited by Hammond's nephew, Peter Ludlow. He was ridiculed in the public media, and his University tenure was revoked. Summoned by an ill John Hammond, Malcolm was convinced to go on another adventure to Site B; a separate island where the dinosaurs were bred before being moved to the main island. While that sequel was not as good as the original film, Goldblum is one of the film's highlights (alongside that cliff sequence). I'm extremely excited to see Goldblum back and hope it's more than a one-scene cameo appearance.
THR broke the story. I was able to get an exclusive comment from the film's legendary producer Frank Marshall:
"I'm excited to have him back. The world has changed a lot since Ian Malcolm went to Jurassic Park and we need his point of view now more than ever. He told us about chaos theory, he was right."
We've been told the second Jurassic World film will deal with animal cruelty and exploitation.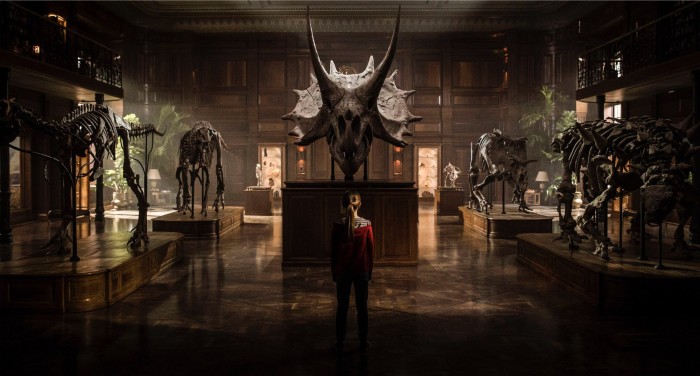 Last month, the filmmakers released the first official Jurassic World 2 photo revealing a new character, a young girl named Lucy, looking at a museum-like collection of dinosaur skeletons. Even though we have a photo of the actress, we still don't know her name. That speaks to how secretive this project has been. Many fans are speculating that the private dinosaur collection might be somehow connected to John Hammond.
Jurassic World 2 is set for June 22, 2018 release. Goldblum will next be seen in Marvel's Thor: Ragnarok, which hits theaters on November 3, 2017.