Exclusive: JD Dillard's Secret Blumhouse Movie 'Sweetheart' Details Revealed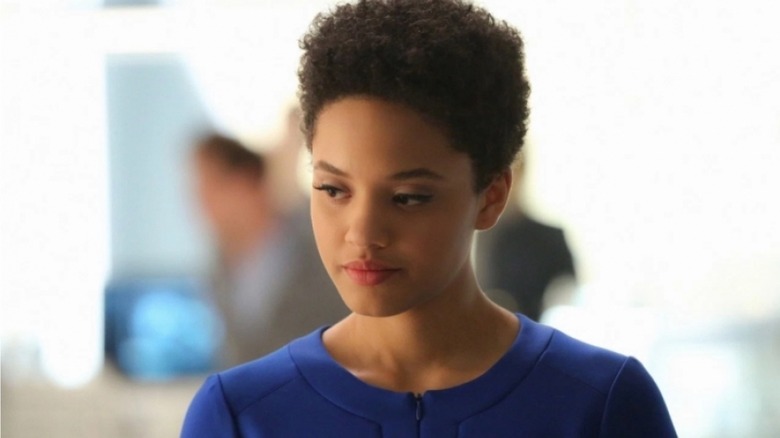 Blumhouse quickly acquired J.D. Dillard's Sleight coming off the movie's premiere at the 2017 Sundance Film Festival. The movie got rave reactions, including a review from yours truly. A couple weeks later it was announced that Blumhouse would be producing the next film Sweetheart starring Dope star Kiersey Clemons. As with all Blumhouse films, the logline is being kept under wraps, but talking to Dillard in advance of the release of Sleight, I was able to learn some more details.
Director @JGDillard getting ready for tonight's SLEIGHT premiere in Los Angeles. #SleightMovie pic.twitter.com/gesNXFxS1E

— Sleight (@SleightTheMovie) April 7, 2017
I interviewed JD Dillard (pictured above) a few weeks ago. We'll have the full interview up tomorrow, but here is an excerpt where he reveals some brief details about his follow-up film Sweetheart:
You're about to go off and do a Blumhouse movie.
Yeah.
What is that? Because I don't think we've heard anything really about it.
So we're not – and I think you'll see when we first share something about it – why we're not talking about it. But it's, I think in simplest terms, it is a horror survival movie starring Kiersey Clemons and Emory Cohen who I'm obsessed with the both of them. And...
I loved Kiersey in Dope.
Yeah, she's in Dope and she's on this network show Easy and she'll be in the Justice League universe and then Emory from Brooklyn and The OA among other things. But in a fun way, it's a very spartan movie because of the lack of dialogue.  The script is 68 pages. And it is purely an exercise in tone and terror. I think just to speak about it kind of abstractly, what I'm after is if I can make this whole movie feel like the leaving the border scene of Sicario, it's working.  So it's a very different experience than Sleight, yet still it's playing with some very similar pieces.  But in general it's just–
Does it have sci-fi or supernatural elements?
It's got, it's honestly it's kind of tough to say but there are, as we joke, there is a plus one. There is something special about what's going on in this. But that starts shooting very soon. I leave for Fiji on Friday to shoot that.
That's insane.  And hopefully you don't have to shoot eight pages a day.
I don't think so. I just got the stripboard and I don't see eight pages anywhere. Which is great. Also if we shot eight pages a day, the movie would be done in like six days.
Then you get to relax more in Fiji.  
For sure.
—
So what did we learn here:
Sweetheart is a survival horror film.
It will star Kiersey Clemons and Emory Cohen.
The script is only 68 pages, which is almost half of your typical Hollywood screenplay these days.
The movie is "purely an exercise in tone and terror" and features very little dialogue.
Dillard hopes to make this whole movie "feel like the leaving the border scene of Sicario."
The movie will have some sort of genre twist to it, which Dillard describes as "a plus one," adding "there is something special about what's going on in this."
The film is now shooting on location in Fiji.
Previously we knew that Dillard co-wrote the script with Sleight co-writer and producing partner Alex Theurer, as well Alex Hyner, who plays a supporting role in Dillard's debut feature. Dillard is also in talks for a 20th Century Fox-produced remake of The Fly, which he talked to us about here.
Stay tuned for more soon.