Vince McMahon Biopic To Be Directed By 'I Love You, Phillip Morris' Duo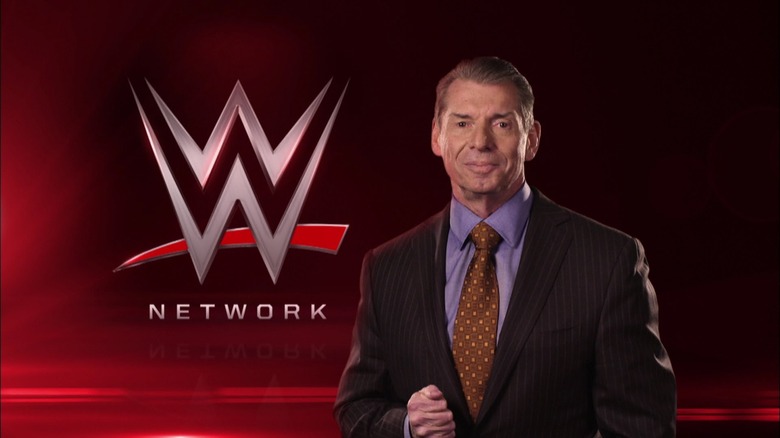 John Requa and Glenn Ficarra may tell the story of WWE Chairman and CEO Vince McMahon. The directors of Crazy, Stupid, Love. and Whisky Tango Foxtrot are currently in talks to direct Pandemonium, a biopic that now has McMahon's blessing. It's unclear which part of his life Craig A. Williams' (Underdog) script focuses on, but it's probably safe to assume it's about how he turned World Wrestling Entertainment into the spectacle it became.
Below, learn more about the Vince McMahon biopic.
According to The Hollywood Reporter, the project started making rounds at studios last summer. Studios responded to the script positively, but McMahon and the WWE didn't support it. Since none of the interested parties wanted to stir up trouble with the company, studio hesitated to touch the project.
Now, with McMahon having given Pandemonium the thumbs up, it might land at Sony's Tristar. Tristar even dressed up their office WWE-style to convince producer Andrew Lazar (American Sniper), who acquired McMann's life rights, they were the right studio for the project. Lazar is producing the biopic along with the president of WWE Studios, Michael Lusi.
McMahon got his start as an in-ring announcer in 1969. His father, who he didn't meet until he was 12 years old, was in the wrestling business. McMahon wanted to follow in his footsteps, so he went to go work for his father's company, World Wide Wrestling Federation. After McMahon created his own business in 1979, Titan Sports, he took over his father's company and renamed it WWE because of a trademark dispute. The businessman wanted to turn wrestling into a national sensation, which he accomplished.
In the years since the start of WWE, he set up the first annual WestleMania, helped turn some wrestlers into some big stars, and gotten in front of the camera every once in a while to wrestle under the heightened persona, Mr. McMahon. In 2000, he stepped outside of the world of wrestling and created XFL – a short-lived football league with fewer rules and played during the NFL's off-season. It only lasted a season, but it wasn't too bad of an idea having football on television during the spring and summer.
The Vince McMahon story sounds like a compelling one in the hands of Requa and Ficarra. They can find heart and soul in some ridiculous journeys. The writers of Bad Santa and directors I Love You, Phillip Morris are attracted to less than conventional figures for biopics, such as John McAffee, who they recently signed up to make a movie about. They also just executive produced This Is Us, which they directed the pilot of, and wrote the script for Disney's Jungle Cruise movie.