Rumor: Sylvester Stallone Eyed To Lead 'Starlight' Film Adaptation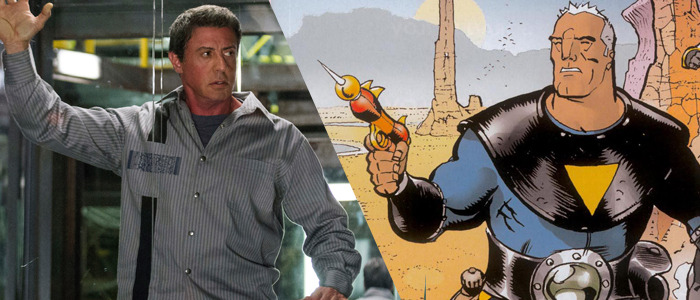 Back in 2014, we learned that screenwriter Gary Whitta (The Book of Eli, Rogue One: A Star Wars Story) had been tasked with penning the screenplay for a film adaptation of a six-issue Mark Millar comic called Starlight. Since then, things have been relatively quiet about the movie, but a new rumor states that 20th Century Fox is eyeing Sylvester Stallone to play the film's lead character, a retired space hero named Duke McQueen who is called back into action one last time.
Read on to learn the latest Sylvester Stallone Starlight news.
SplashReport claims Stallone is Fox's "top pick" for the role, though it's unclear if the studio has had any conversations with the actor about the project at this stage. But based on the description of the comic, it sounds like he might be perfect casting. Millar has referred to the plot as both "Flash Gordon meets The Dark Knight Returns" and "Buzz Lightyear meets Unforgiven," which sounds like a potent combination for sci-fi fans. The story follows a retired space hero who saved the universe forty years earlier, and in his twilight years, he's called back into action to save it once again.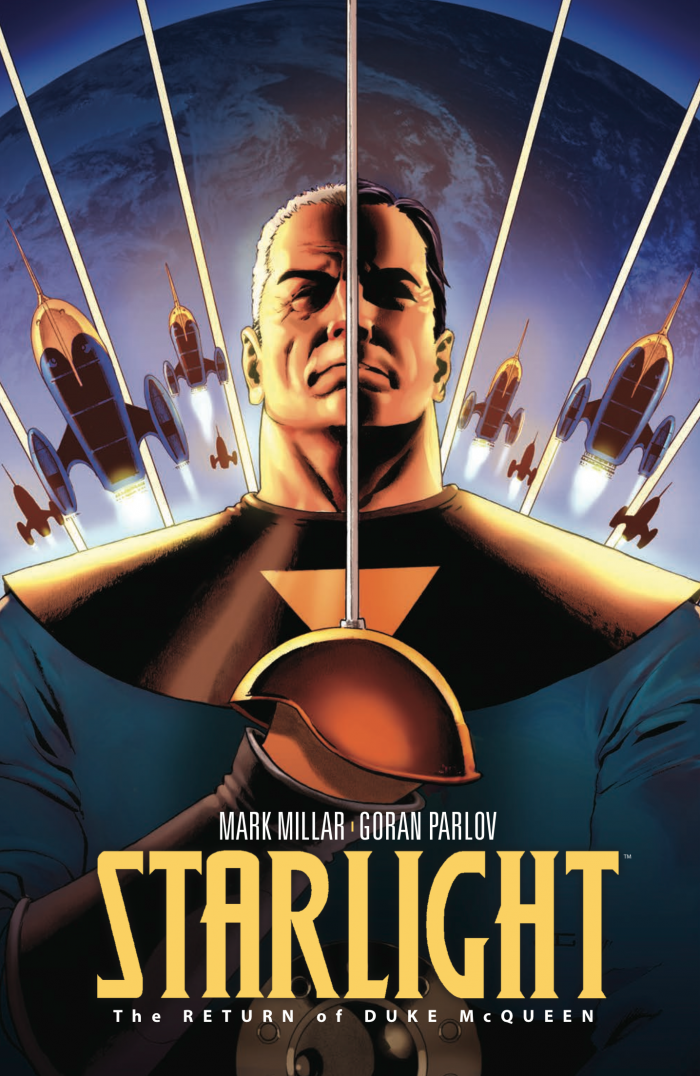 Last year, Gary Whitta told us what separates Starlight from other sci-fi stories of its ilk:
"I think there's a little more to it than the pulp Flash Gordon adventures it's inspired by in that it's grounded in really powerful, universal themes. Like any good science fiction it's much more about the human story than it is any of the fantastical stuff, though there is certainly plenty of that. It's about the importance of family, about what it means to grow old, and it has at the heart of it a protagonist that is so much more human and vulnerable than the typical two-dimensional space adventure hero."
Though he was one of the world's biggest action heroes in the '80s and '90s, Stallone has proven he can be human and vulnerable even in one of his most famous roles; his supporting turn in Creed as Rocky Balboa was heartbreaking and touching – so much so that he earned an Oscar nod for his work. Playing a washed-up action hero might be a fascinating way for Stallone to meta-textually explore what might have happened in his career if it took a downward turn somewhere along the way. In real life, he's been a steady presence in action films since 1976.
It'll be interesting to see if Stallone is interested in this part because if he takes it, Starlight will be his second galactic space adventure film – he's also in Marvel Studios' Guardians of the Galaxy Vol. 2. It'd be kind of awesome if he started to be pigeonholed as an intergalactic badass this late in his career, especially since Guardians is the first major sci-fi role he's ever taken.
Those of you who've read Starlight: what do you think about this? Is Stallone actually a good fit for Duke McQueen?