Sequel Bits: 'Mission: Impossible 6', 'Insidious: Chapter 4', 'Beauty And The Beast 2' & More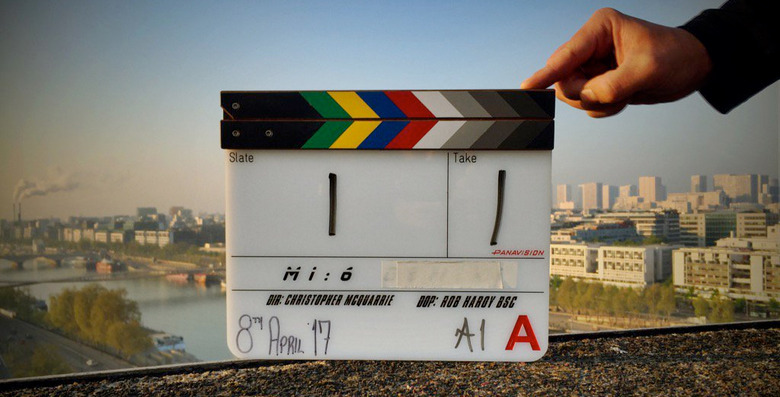 For this round of Sequel Bits, we've got:
A first look at Henry Cavill on the set of Mission: Impossible 6
Chris Pratt debunks a popular Jurassic World theory
Insidious: Chapter 4 gets pushed back to 2018
Dan Stevens talks Beauty and the Beast 2 possibilities
The ABC TV movie Life-Size is finally getting the overdue sequel
Alien: Covenant gets a VR experience this month
A post shared by Christopher McQuarrie (@christophermcquarrie) on
Director Christopher McQuarrie has been sharing some behind the scenes images from the set of Mission: Impossible 6, now in production in Paris, France. This image in particular gives us our first look at Henry Cavill as a new character in the film who has quite a magnificent mustache. We're not sure who Cavill is playing yet, but he could be a replacement for Jeremy Renner, who is unable to return to the franchise this time.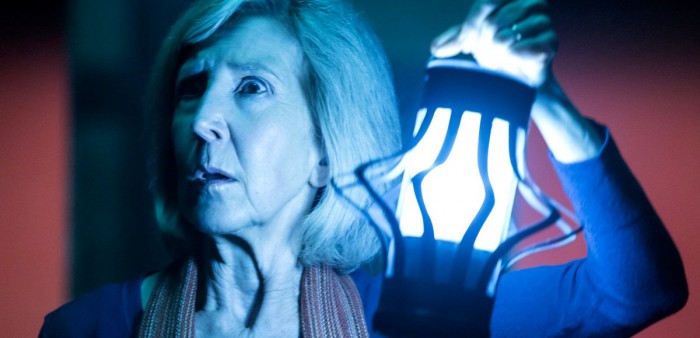 For any Blumhouse horror fans who were looking forward to Insidious: Chapter 4, you'll be waiting awhile. Universal and Sony have just pushed back the release date for the sequel from October 20, 2017 to the dead zone of January 5, 2018. The film is slated to be directed by series newcomer Adam Robitel (The Taking of Deborah Logan).
If you still want some scares that weekend, Blumhouse will still be releasing a horror movie in that October 20 slot. Universal will distribute Half to Death that weekend against the ridiculous sci-fi thriller Geostorm. Here's the brief, official synopsis for Half to Death:
Blumhouse (Split, Get Out, Paranormal Activity series) produces an original and inventive rewinding thriller in Half to Death, in which a college student (Jessica Rothe, La La Land) relives the day of her murder with both its unexceptional details and terrifying end until she discovers her killer's identity. Half to Death is directed by Christopher Landon (Paranormal Activity: The Marked Ones).
Almost at the halfway point... @JurassicWorld #JurassicWorld2 pic.twitter.com/JOtWNXAYa1

— Frank Marshall (@LeDoctor) April 21, 2017
As you can see, Jurassic World 2 is about halfway through production according to producer Frank Marshall. Details on the sequel are still pretty sparse, but Chris Pratt recently took the time to debunk a popular but silly theory that would have created even more of a connection between the original Jurassic Park and the sequel reboot franchise.
After Jurassic World came out, fans latched onto the theory that the kid that Dr. Alan Grant (Sam Neill) scares with his description of the velociraptor's hunting methods grew up to be Chris Pratt's character Owen Grady. Well, Pratt is aware of that theory, but he brought some bad news to Cinema Blend for the fans who liked that theroy:
"I have heard about that. I don't see it as being true. It's sweet though. And I love that kid, and I love the idea of that possibility, but I do officially say, as the bastion of Owen's backstory, but not the creator of the character, that's not true. It'd be cooler if it was."
I don't know if it would necessarily be cooler, since it feels like an unnecessary forced connection, but it would certainly be...something.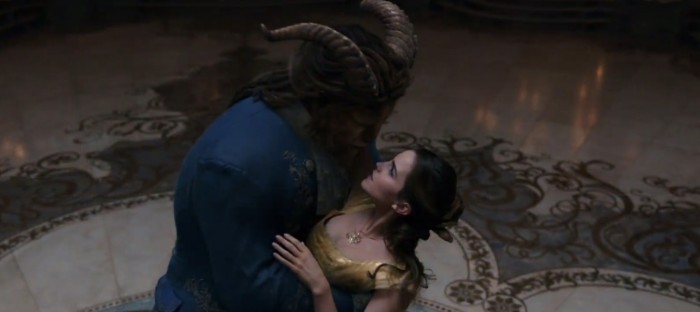 Beauty and the Beast has crossed the $1 billion mark at the box office, and with a movie that successful, you have to wonder if Disney is contemplating a sequel. There wasn't a theatrical sequel to the original animated movie, but there were some straight to video follow-ups. Dan Stevens was recently asked about whether he thinks there could be a sequel, and he told Variety:
"That's not a question for me. I'm not sure what turn that would take. I'm open to offers. It would seem odd for me to hear about it, but never say never."
As for whether he'd come back as a humor or not, Stevens said, "I'd kind of like to bring the Beast back." I'm not convinced a sequel for Beauty and the Beast could work, so I hope they choose to just keep remaking the rest of Disney's animated movies instead.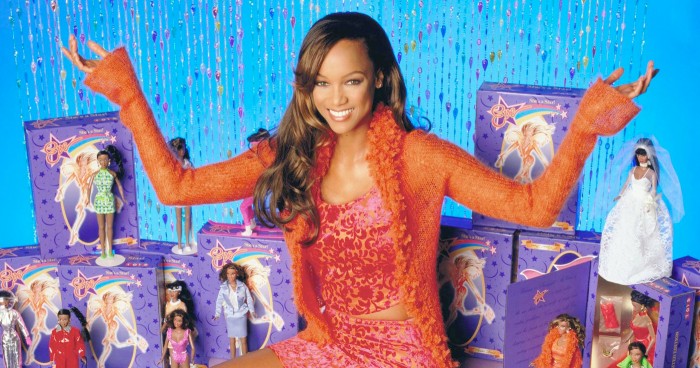 For anyone who grew up in the late 90s into the early 2000s, you might remember the TV movie Life-Size that debuted during ABC's Wonderful World of Disney event programming. The movie starred Tyra Banks as a doll that came to life for a young girl played by an innocent Lindsey Lohan. A sequel was announced a long time ago, and now it's finally happening.
Life-Size 2 will debut on Freeform as part of their traditional 25 Days of Christmas programming line-up. The sequel has Tyra Banks back as the alive doll named Eve, but this time she's magically awoken to help a young woman learn to live and love again, and along the way, Eve herself will experience the ups and downs of real life in a fun, edgy, modern Christmas movie. Surely nostalgia will make that a hit for Freeform.
Finally, there will be an Alien: Covenant VR experience released in conjunction with the movie. Here's how it's described
Alien: Covenant In Utero is a 360-degree virtual reality journey into a living nightmare and offers a terrifyingly close and personal encounter as an alien neomorph at the time of its birth. Fans will be able to experience the world around them, reliving the very first memories of the neomorph in an immersive environment.
Alien: Covenant In Utero VR Experience is produced by Ridley Scott and directed by David Karlak, in partnership with FoxNext VR Studio, RSA VR, MPC VR, a Technicolor company, and technology partners AMD RADEON and Dell Inspiron
It will be available on Alien Day this month, which is April 26.