2017 Summer Indie Movie Preview: 15 Limited Releases We're Excited To See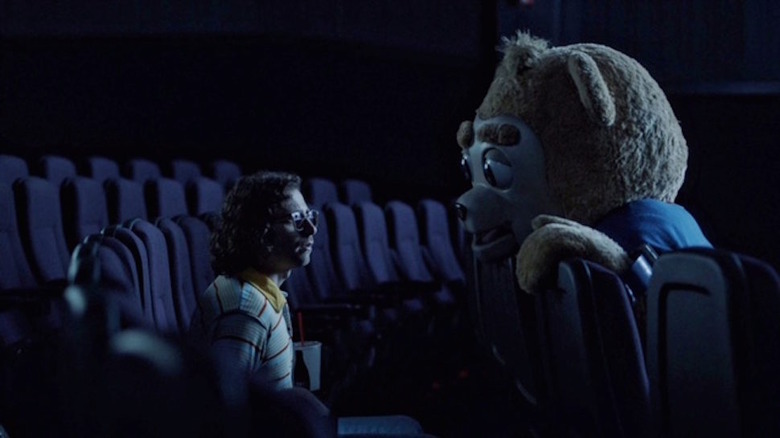 The summer movie season is almost upon us. Comic book movies, reboots, spin-offs, and an unwanted sequel or two – they're all coming out these next four months. We're looking forward to more than a few of them, but I'm more hopeful for some of the movies coming to on-demand, steaming services, and local arthouse theaters this summer. Last week, we brought you the list of our most anticipated wide releases arriving this summer. And now, here's the companion pieces: the 15 limited releases we're most excited to see!
A few of the titles listed in our indie-themed 2017 summer movie preview below, including Sofia Coppola's The Beguiled, are set to go wide after a small launch. However, keep your eyes open – most of these movies may require you to actively seek them out...and a fair number of them will surely prove worth the effort!
15. The Book of Henry (June 16)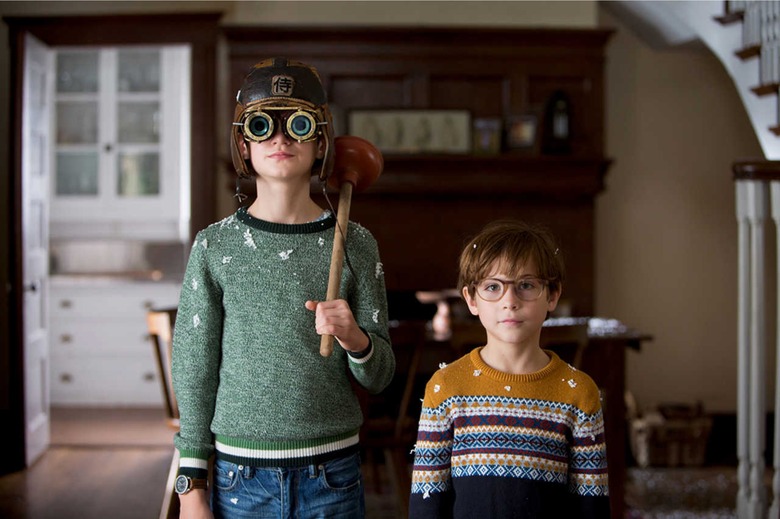 After seeing the first trailer, I'm thoroughly perplexed by this movie. It feels like it's mashing up two drastically different movies into a single story, and I'm not sure it will be able to successfully bring them together to form a cohesive film. Still, that doesn't keep the trailer from being rather interesting, if only because it's a lower profile movie from Jurassic World and future Star Wars: Episode IX director Colin Trevorrow. The filmmaker previously delivered the wonderful indie Safety Not Guaranteed, and while this looks completely different from his first feature effort, it does make us wonder what he can do with a movie like this, especially with a cast that includes Naomi Watts, Jacob Tremblay, Jaeden Lieberher and Dean Norris. Watch the trailer here. (Ethan Anderton)
14. Chuck (May 5)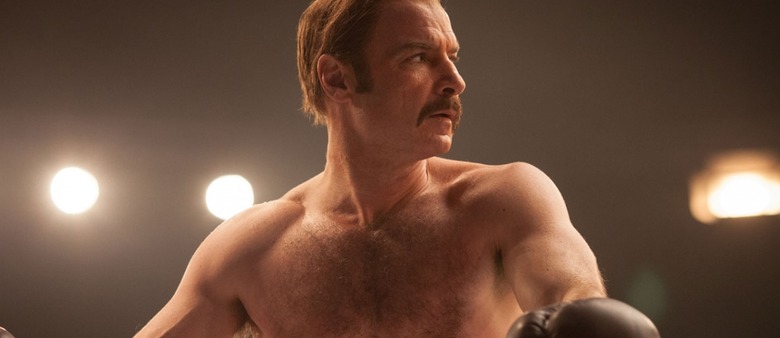 I know you all agree: the world could always use more boxing movies. Or at the very least, boxing movies that show us something new or at least tell a familiar story well. Based on the reviews of Philippe Falardeau's boxing drama, which also looks like it has a lot of humor to go along with the broken bones, the story of heavyweight boxer Chuck Wepner is directed with enough heart and passion to stand out from the herd. Wepner is the boxer that inspired Rocky, but there's more to his story than influencing Sylvester Stallone (Morgan Spector). His journey isn't as famous as Rocky's, but it's one that should be told. Liev Schreiber, who's convincing as someone you wouldn't want to face in a ring, is apparently terrific as Chuck Wepner, too. Watch the trailer here. (Jack Giroux)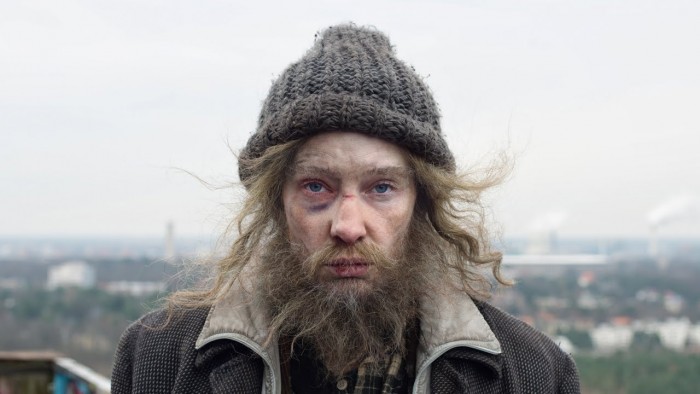 13. Manifesto (May 10)
Cate Blanchett plays 13 roles in Julian Rosefeldt's film. The director's project initially began as a multi-screen art installation and years after its inception, it's been transformed into a movie, with Blanchett delivering various "manifestos" as each character. Two of the manifestos come from Werner Herzog and Jim Jarmusch. Blanchett plays a school teacher, a news anchor, a scientist, and a punk rocker in the film, just to name a few. If someone could seamlessly pull off all these roles in one movie – it's Blanchett. She's blown us away before with parts that hardly look effortless, like I'm Not There. Whether the movie strikes some emotional chord or has more to offer than a great performance, we'll see, but this looks like another performance from Blanchett that won't be forgotten. Watch the trailer here. (Jack Giroux)
12. Paint it Black (June 3)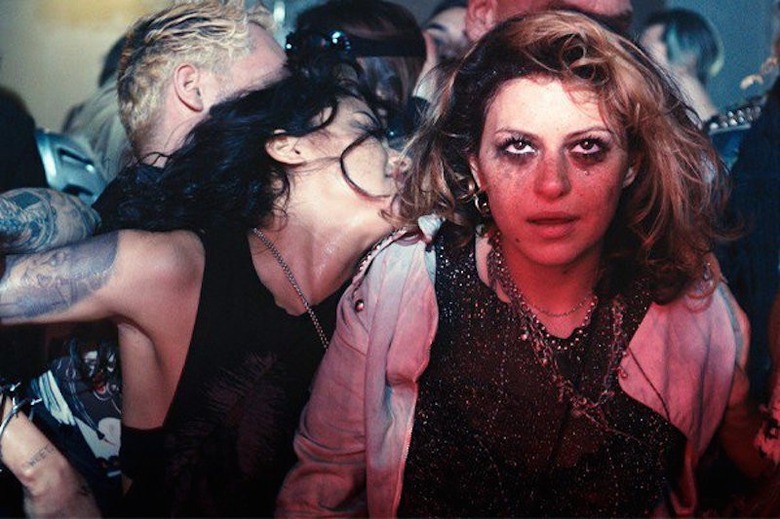 Amber Tamblyn's (127 Hours) directorial doesn't sound like an actor just testing the waters with their first go. Paint it Black, which Tamblyn co-wrote with Ed Dougherty based on Janet Fitch's ("White Oleander") novel, has been praised as an intense and intimate drama about grief. The story follows Josie (Alia Shawkat), whose boyfriend committed suicide. Both shocked and confused, Josie and her boyfriend's mother, Meredith (Janet McTeer), begin a tense and messy relationship. From the positive reviews I've read, Paint it Black doesn't read as an easy or indie light take on grief. Instead, it might be a challenging and rewarding drama that sounds unflinching. Tamblyn behind the camera is enticing, as is Shawkat in a leading role. (Jack Giroux)
11. The Survivalist (May 19)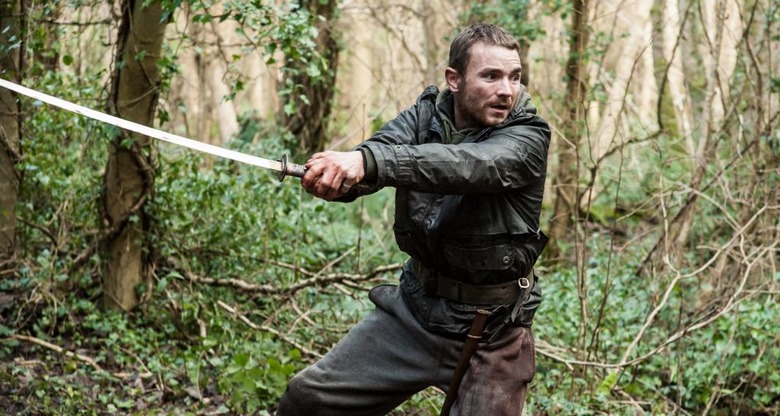 Here's a sparse post-apocalyptic thriller I've heard nothing but effusive praise for. Set in the near future, Stephen Fingleton's film is about a man (Martin McCann) who's managed to survive a starvation epidemic all alone on his farm. One day, a mother (Olwen Fouere) and daughter (Mia Goth) seek help from the stranger. Their intention is to take the farm for themselves. However, something goes wrong, and they get involved in a dangerous situation with the titular survivalist, or so it seems based on the movie's fantastic trailer, which gets more intense with each passing second. If The Survivalist is as nail-biting as the trailer and the reviews indicate, then we're in for one thrilling and unsettling movie. Watch the trailer here. (Jack Giroux)
10. The Little Hours (June 30)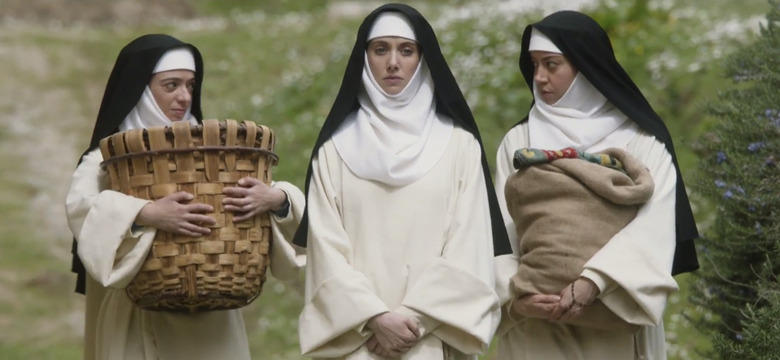 Jeff Baena's Life After Beth is a charming first feature. The co-writer of I Heart Huckabees' debut has a lot of laughs and shows plenty of signs of promise. Some jokes land better than others, but the metaphor and overall experience came together enough that it left me looking forward to what Baena would write and direct next. The story he chose as his follow-up is about three nuns – played by Aubrey Plaza, Alison Brie, and Kate Micucci – who prefer their rules over the Church's.
"It is trash. Pure trash," the Catholic League called it, and that immediately raised my expectations for the raunchy R-rated comedy. The Little Hours also stars Dave Franco, Nick Offerman, Molly Shannon, and Fred Armisen. They look every bit as funny as the film's three leads do. There aren't many promising R-rated comedies coming out this summer, but The Little Hours is one of them. Watch the trailer here. (Jack Giroux)
9. Wind River (August 4)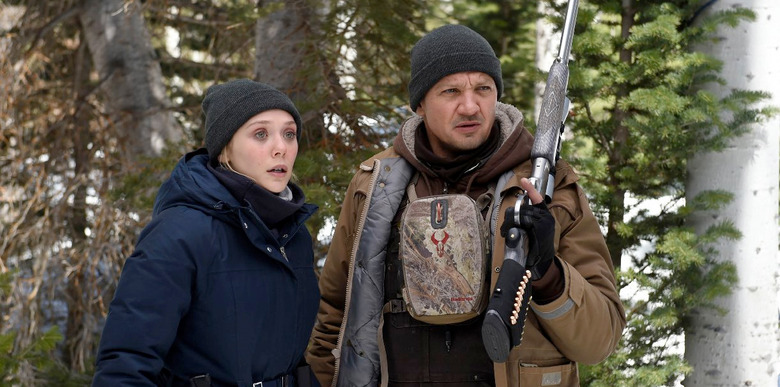 After writing Hell or High Water, plenty of viewers are interested to see what Taylor Sheridan can do behind the camera as a director. Wind River was being touted as his directorial debut at Sundance (though he was at the helm of a movie called Vile back in 2011), and though it attempts to bring forth the same isolated thriller style that made Hell or High Water so great, it doesn't quite measure up to the Best Picture nominee. Still, it packs plenty of excitement and suspense, especially in the third act, even if it feels like a big budget episode of Law & Order: Indian Reservation Unit from time to time. Jeremy Renner and Elizabeth Olsen definitely elevate it, with the former turning in one of the best performances of his career, along with some emotional moments from Native American actors like Gil Birmingham. (Ethan Anderton)
8. Band Aid (June 2)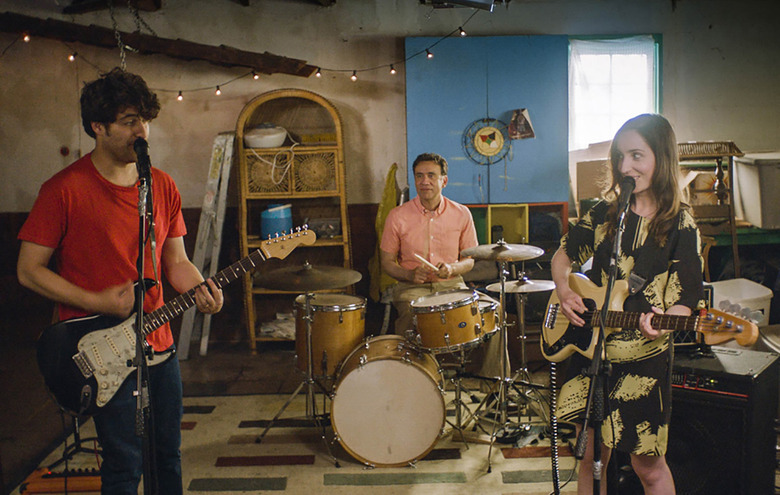 You might know Zoe Lister-Jones from her stints on shows like Life in Pieces, New Girl, Whitney or Friends with Better Lives, but she really breaks through as a leading lady and director in the indie comedy Band-Aid. Paired with Adam Pally as a married couple trying to deal with the struggles of maintaining a relationship, the two turn to forming a makeshift band as a way of confronting their problems with each other, and they just might have found a fledgling music career along with it. Fred Armisen adds the right amount of silliness, but there's also some authentic heart at the center of the Sundance-selected film that makes it stand out among this summer's indie fare. (Ethan Anderton)
7. Nobody Speak: Hulk Hogan, Gawker and Trials of a Free Press (June 23)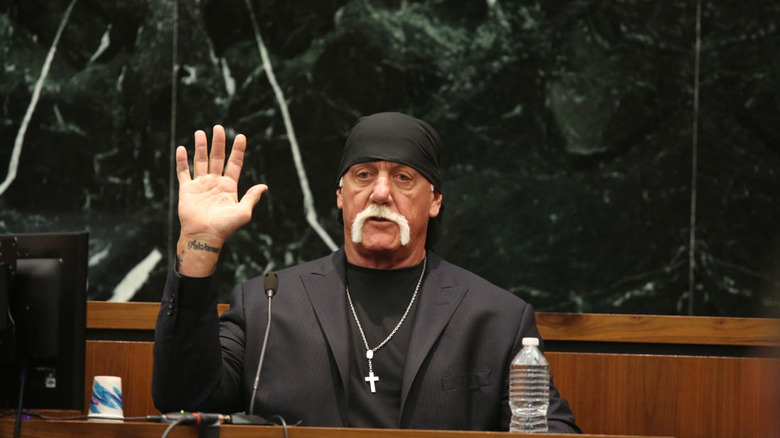 The lawsuit that Hulk Hogan filed against Gawker Media for posting a sex tape featuring the former wrestler resulted in a battle that put privacy up against the rights of the First Amendment. Hogan not only won, but received a huge settlement that bankrupted Gawker and its founder. But there are some more disturbing details about the case that may have an impact on the free press, making this documentary more relevant than ever.
Nobody Speak is a documentary from Brian Knappenberger that reveals some of the more troubling issues with what's happening at some of the nation's most respected news outlets involving corruption from corporations and their billionaires trying to stop the free press from being the free press. It will infuriate and enlighten you. If you'd like to know more, read Peter Sciretta's review from Sundance. (Ethan Anderton)
6. Ingrid Goes West (August 4)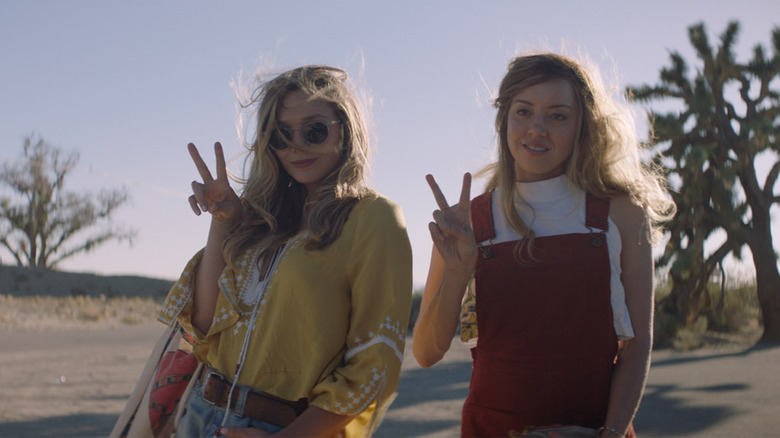 Another Sundance-selected comedy, Ingrid Goes West takes aim at the Instagram-obsessed culture of today's younger generation and crafts the story of a stalker that is somehow charming and funny as it offers some relevant social commentary. Aubrey Plaza turns in one of the best performances of her career as the title stalker, who takes solace in living life vicariously through someone else's Instagram posts, until she decides to create a life for herself in the spitting image of her prey, played by Elizabeth Olsen. The movie has something to say about the Instagram generation without sounding holier than thou, and it's also extremely funny, especially when O'Shea Jackson Jr.'s character is involved. Watch the trailer here. (Ethan Anderton)
5. The Bad Batch (June 23)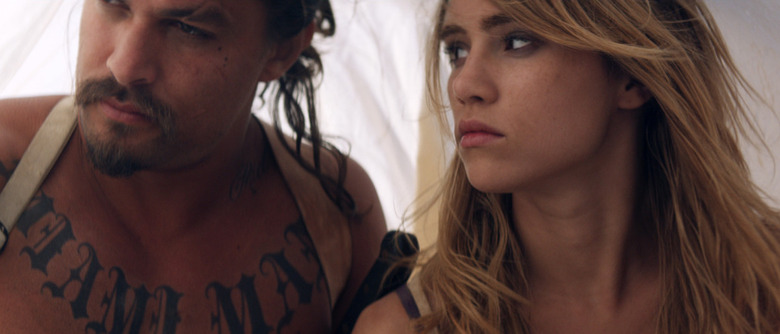 A hero (Suki Waterhouse) without an arm and a leg, cannibals, and a cult leader played by Keanu Reeves, and Jim Carrey as a mute is just the kind of post-apocalyptic movie I want to see in the summertime. They're all a part of the new film from Ana Lily Amirpour, whose debut film, A Girl Walks Alone at Night, has a hypnotic, oddball beauty to it. Her sophomore effort is larger in scope but appears to be as atmospheric and evocative. Amirpour's vampire film has a personality of its own, and fingers crossed we'll soon say the same about her dreamy post-apocalyptic movie.
Our former writer and editor Angie Han was underwhelmed by the end of The Bad Batch but believed it went into "new territory," which is enough to sell me on it (Jack Giroux).
4. A Ghost Story (July 7)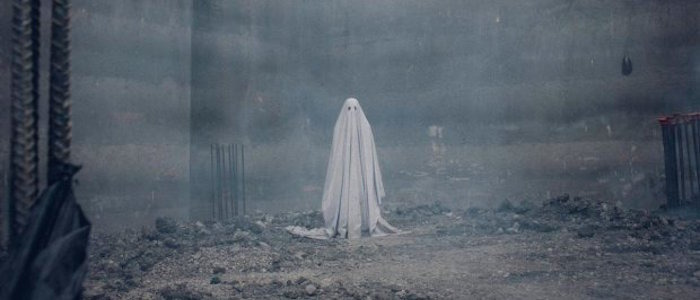 David Lowery makes movies that aren't afraid to pile on the feelings. The Ain't Them Bodies Saints and Pete's Dragon director isn't one to hold back when it comes to emotion. There's nothing cold about his work. His next film packs a quiet but heavy punch, according to those who saw it at Sundance this year. Our own Ethan Anderton had this to say in his review:
A Ghost Story certainly isn't for everybody, but it is audaciously about everybody. It takes a bold, intimate look at the daunting prospect of death and the inevitable fact that after a certain amount of time passes, there won't be any evidence that we existed at all. It may not inspire you, but it's an undeniably breathtaking piece of independent cinema that will make you feel something, and isn't that what we're all here for?
Casey Affleck and Rooney Mara reunited for this drama, which is a meditative ghost story about death. Playing the ghost? Affleck, covered in a white sheet, which should be enough to convince you to see it. Watch the trailer here. (Jack Giroux)
3. Brigsby Bear (July 28)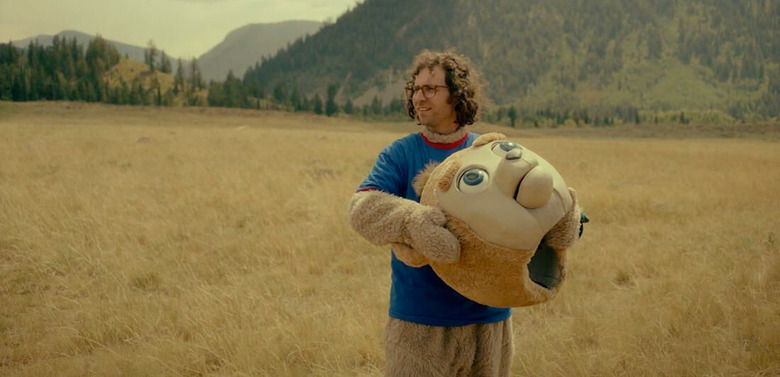 Long before he became a cast member on Saturday Night Live, comedian Kyle Mooney was making his own online shorts as part of the sketch comedy group Good Neighbor (which also included SNL cast member Beck Bennett and writer/director Dave McCary). Now he's teamed up with all of them and some other talented comedic talents to create an incredible ode to 1980s television, filmmaking and storytelling.
Kyle Mooney plays a twentysomething young man who has just been rescued from the bunker of a couple who kidnapped him and essentially brainwashed him to believe the outside world was something it's not. Part of his education came through a fake TV show called Brigsby Bear, styled after plenty of 1980s TV shows that came from local cable access channels. What follows is Mooney's attempt to cope with discovering that everything he knew was a lie by creating his own Brigsby Bear movie. The movie is absolutely hilarious, but it's also moving, and it even features Mark Hamill. (Ethan Anderton)
2. The Big Sick (June 23)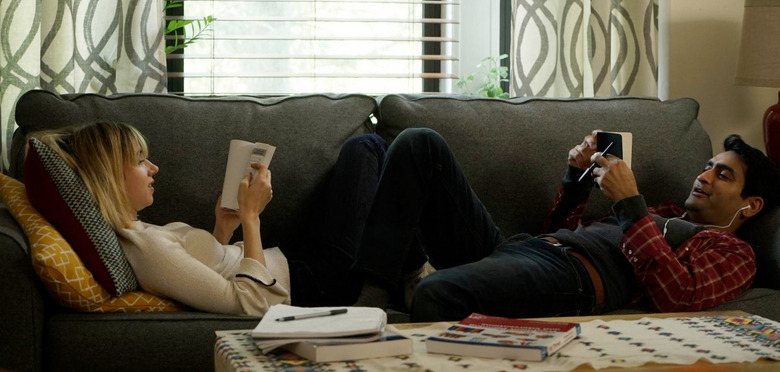 A favorite that came out of the Sundance Film Festival, this movie should turn Kumail Nanjiani into a certified star. He's already an accomplished comedian with a strong presence in film and television, but since he also wrote this movie with his wife Emily V. Gordon (inspired by their real life romance), this puts him on a whole new level. Michael Showalter directs this film, which I called "a sincere romantic comedy that will give you hearty laughs over and over again and then squeezes tears from your eyes moments later." I've been waiting to see this movie again since catching it at Sundance, and hopefully it will be a big hit. (Ethan Anderton)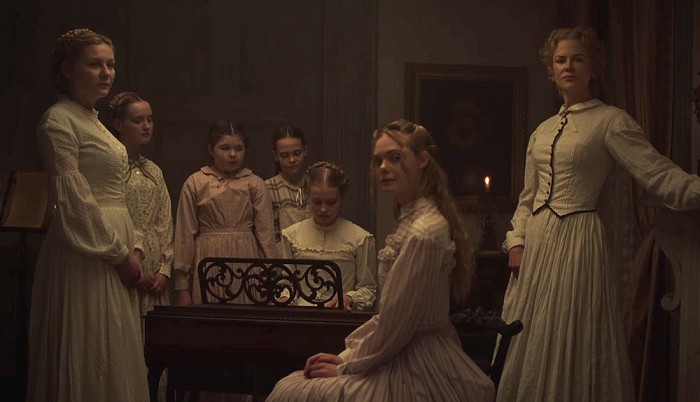 1. The Beguiled (June 23)
Sofia Coppola tends to make very tender films. They're more often than not gentle and heartfelt (with the exception of The Bling Ring). With her next movie, The Beguiled, she's turning the heat up a few hundred degrees. Her remake of Don Siegel's 1971 thriller/re-adaptation of Thomas P. Cullinan's A Painted Devil is brand new territory for the filmmaker. She's making her first thriller, and it looks like what we'd hope for from Coppola exploring a genre outside her wheelhouse. We usually expect beauty and grace from the director, not fear and horror, which we'll hopefully experience with The Beguiled. Watch the trailer right here. (Jack Giroux)