New Trailers For 'The Wire', 'Deadwood' & 'Six Feet Under' Make HBO's Favorites Feel Fresh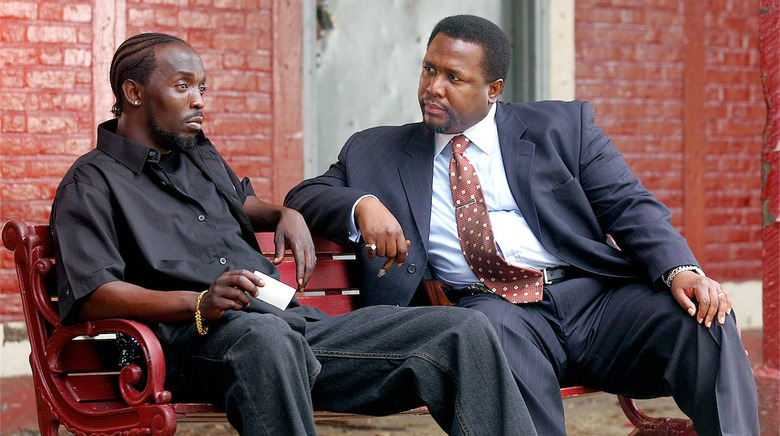 Nowadays, anything and everything can be bought and binged. However, there was a time when not all TV shows were so readily available to be watched at your leisure. Even with the advent of DVD as a media format, it took some time for TV shows on DVD to gain traction. Because of that, there are some shows that perhaps never got as wide of an audience as they deserved, especially those that were on a pay cable channel like HBO.
That's why HBO has put together new trailers for three of their most acclaimed shows, The Wire, Deadwood and Six Feet Under. Even though these are shows that ended a little over or under a decade ago, these new trailers give them a more modern edge for viewers who might be looking for new shows to binge through HBO.
Watch The Wire trailer along with the Deadwood and Six Feet Under trailers below.
These trailers make it seem like these shows could be coming to HBO sometime this year. They're extremely well edited, and they even highlight some of the cast members who have since gone on to star in popular shows today, including some of HBO's hits. Viewers might be inclined to watch The Wire once they spot Game of Thrones star Aiden Gillen in the show's trailer above. Or Fear the Walking Dead fans may give Deadwood a shot when they see Kim Dickens as part of the cast.
These shows are among HBO's best and if you've never given them a chance, hopefully these trailers convince you to spend some time watching them. However, I will tell you that these HBO programs are all rather heavy in their own way, and it might behoove you to consume them a little slower than you would your average Netflix or Hulu series. These are shows you don't want to get burned out on.