'The Keepers' Trailer: Netflix Explores A Nun's Murder In Its Latest True Crime Series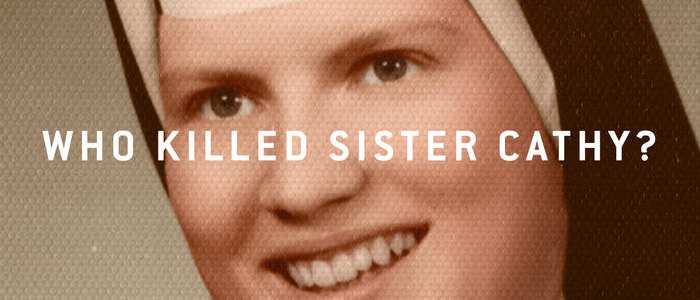 With the rise of NPR's popular Serial podcast, HBO's riveting limited series The Jinx, and Netflix's wildly addictive Making a Murderer over the span of a couple of years, the true crime genre had never been hotter. It's cooled down a bit since 2015, but it seems like the public will always be intrigued by a murder mystery, and if a story is framed in the right way, it can still become an outright sensation.
That's clearly what Netflix is hoping for with The Keepers, the streaming service's new seven-part docuseries about the unsolved murder of a Baltimore nun and the potential cover-up that's been going on for nearly fifty years.
The Keepers trailer
I know there's still an audience out there for true crime shows like this, but does anyone else feel that the genre is beginning to fall in a bit of a rut? All of these series are starting to look the same to me, and it's only in extraordinarily rare cases like The Jinx where there's actually a satisfying conclusion at the end of the tunnel.
Still, I'll admit that The Keepers looks fascinating; its allegations of corruption and a cover-up that may have lasted almost half a century help it stand out from its contemporaries. And corruption within the Catholic church is likely something that's still relatively fresh on the minds of many cinephiles in the wake of Spotlight's Best Picture win not too long ago.
Netflix seems to be leaning into the true crime genre pretty hard with this, Casting JonBenet, and an impending second season of Making a Murder on the way. Since they don't release viewer numbers, we won't know exactly how many people tune in to those shows, but Netflix wouldn't be continuing to churn them out if the company's algorithm didn't indicate a significant portion of its audience would be curious enough to check it out. Are you one of them?
All seven episodes of The Keepers arrive on Netflix on May 19, 2017.
Directed by Ryan White (
Serena, The Case Against 8
),
The

Keepers
will have everyone asking the question "who killed Sister Cathy?" The series was produced by Film 45 and Tripod Media for Netflix. Along with White and Jessica Hargrave, Josh Braun, Ben Cotner, Jason Spingarn-Koff and Lisa Nishimura are executive producers.
Through interviews with dozens of friends, relatives, journalists, government officials and Baltimore citizens determined to uncover the truth, White pieces together a story that goes beyond the death of a beloved Catholic schoolteacher to encompass clergy abuse, repressed memories and government and religious institutions that he says "at best, dropped the ball over the last 45 years – and, at worst, covered it up."