'American Assassin' Trailer: Michael Keaton Trains Dylan O'Brien To Take Out Terrorists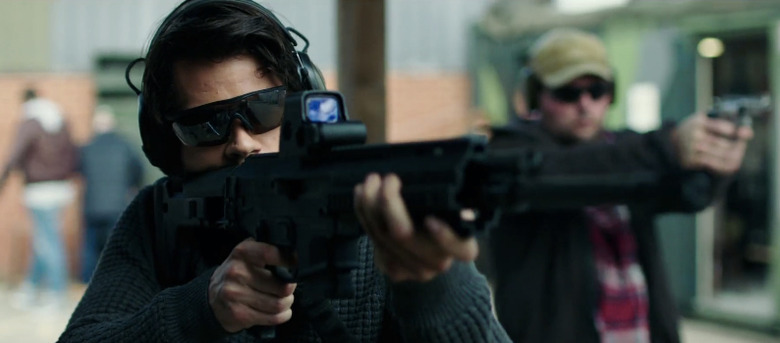 We may receive a commission on purchases made from links.
If you watched American Sniper and thought they weren't patriotic enough in their depiction of Americans taking down terrorism, there's another overtly American movie on the way, and we know that, because the word American is in the title. America.
American Assassin is based on Vince Flynn's novel of the same name, introducing the recurring character of Mitch Rapp. With several books featuring the character, Mitch Rapp is a seasoned counter-terrorism operative who was first recruited unofficially by the CIA before being brought on board the agency officially later in his career. But American Assassin gives us the origin of this aggressive operative (played by The Maze Runner star Dylan O'Brien) who has an axe to grind against radical terrorists who were responsible for killing his girlfriend.
Watch the American Assassin trailer below.
The first half of this trailer plays like some kind of dramatic parody. I honestly couldn't believe how cliche the opening moments are, with an agency superior listing off Mitch Rapp's rap sheet of tragedies and disciplinary problems. Then we get to see how angry this guy is at terrorists for killing his girlfriend.
Thankfully, the movie takes a somewhat more interesting turn by having Mitch Rapp get some real training from Cold War veteran Stan Hurley (Michael Keaton). This is also a rather cliche element of the movie, but the presence of Michael Keaton makes it feel a little less hokey than it otherwise might.
Strangely, this feels like a movie that Mark Wahlberg would have starred in if he was a little bit younger. Dylan O'Brien certainly fits the bill, even if he looks a little too young for this kind of role, even when he has the typical, grizzled depression beard. But O'Brien proved that he has some decent action chops in The Maze Runner, so this might suit him well.
American Assassin, directed by Michael Cuesta ('Kill the Messenger') follows the rise of Mitch Rapp (Dylan O'Brien), a CIA black ops recruit under the instruction of Cold War veteran Stan Hurley (Michael Keaton). The pair is then enlisted by CIA Deputy Director Irene Kennedy (Sanaa Lathan) to investigate a wave of apparently random attacks on both military and civilian targets. Together the three discover a pattern in the violence leading them to a joint mission with a lethal Turkish agent (Shiva Negar) to stop a mysterious operative (Taylor Kitsch) intent on starting a World War in the Middle East.
American Assassin hits theaters early this fall on September 15.