Martin Starr Reveals His Role In 'Spider-Man: Homecoming'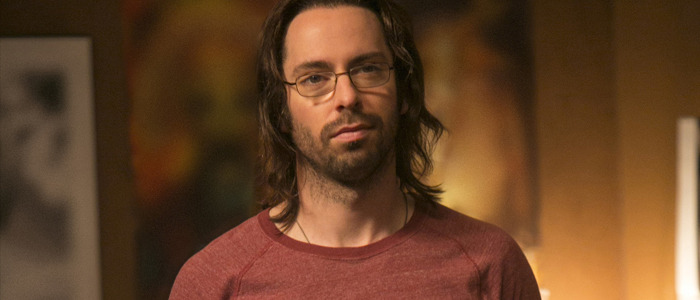 Here's a stone cold fact: the cast of Spider-Man: Homecoming is stacked. It has Tom Holland, Robert Downey Jr., and Michael Keaton in lead roles, and a murderer's row of supremely talented supporting cast members, including Marisa Tomei, Tony Revolori, Bokeem Woodbine, Kenneth Choi, and Donald Glover, to name a few. But one thing fans have been wondering for a while is just what the heck some of these supporting players are actually going to be doing in this movie. For many of them, information about their roles has been kept very hush-hush from the beginning.
Silicon Valley actor Martin Starr locked down a role in this movie almost a year ago, and now we finally have some details from the actor himself about the character he'll be playing. Read on to discover more info on the Spider-Man: Homecoming Martin Starr role.
At the time of his casting, we had no clue who Starr would be playing in the next adventure for our friendly neighborhood web-head. But in an interview with The Wrap, the actor reveals that he's a teacher at Peter Parker's Midtown Technical High School in Queens, New York.
"I'm the academic decathlon coach and one of the teachers at the school so I have a bit of a thing in it...It's capitalizing on popularity and a story that's very rich and dense, so there's a lot left to tell. And this isn't a familiar take on it — this is a unique kind of take of a younger Spider-Man trying to figure out life again...The story has a lot of action and fun in it, but it's also a sweet, coming-of-age story of a kid."
It's neat to trace Starr's evolution from nerdy-but-lovable high school student Bill Haverchuck in 1999's Freaks and Geeks all the way up to this part in Homecoming. The student truly has become the teacher.
Some fans might be expecting him to bring his dry, sarcastic Silicon Valley-style delivery to this role, but don't sleep on the actor's transition to more dramatic turns in movies like Amira & Sam, I'll See You in My Dreams, and Operator. There may be a bit of humor to Starr's character, but I wouldn't be surprised if director Jon Watts wanted to flip the script and see what the actor can do as a pure authority figure instead of one who snarks his way through the school day.
To learn more about Homecoming, be sure to read everything we learned from our set visit.
Spider-Man: Homecoming hits theaters on July 7, 2017.