Exclusive: 'Star Wars Rebels' Final Season Won't Feature 'Rogue One's Battle Of Scarif Or Jedha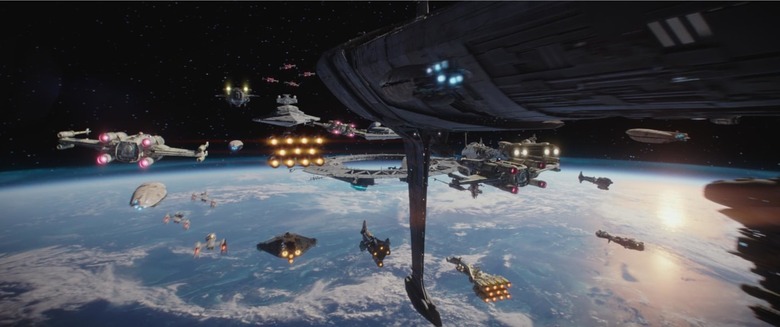 At Star Wars Celebration 2017, I had the opportunity to sit down once again with Star Wars Rebels showrunner Dave Filoni and discuss the upcoming fourth and final season of the series. That full interview will be coming later, but I wanted to share one tidbit from the discussion. Since seeing Rogue One: A Star Wars Story, fans have been speculating that the series would end with the epic Battle of Scarif from the perspective of the Ghost crew. But I have been told not to expect that to happen from the creator himself. Also, will we see Jedha in the final season? Here's everything he said about a possible Star Wars Rebels Rogue One crossover.
Star Wars Rebels Rogue One Crossovers?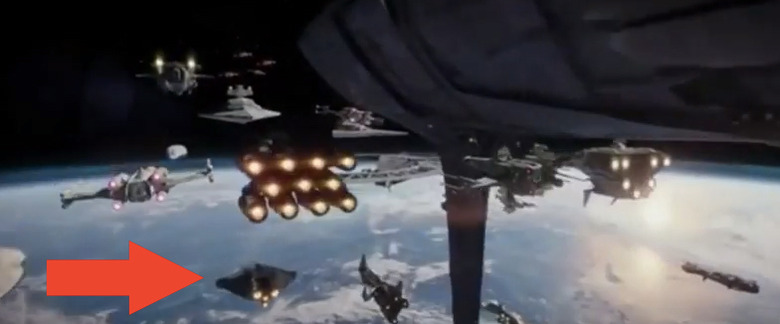 Star Wars Rebels Season 4 is set in the year leading up to A New Hope, which comes dangerously close to the events seen in Rogue One. As I noted in my exhaustive Rogue One easter eggs post, Chopper and the Ghost make brief appearances on the landing pads at Yavin IV but also we also see the ship briefly in the battle, and "General Syndulla" is called over the intercom at the Rebel base. During a press conference at the Convention, Filoni confirmed that we would see Hera Syndulla get promoted to General during this season to fulfill that background mention.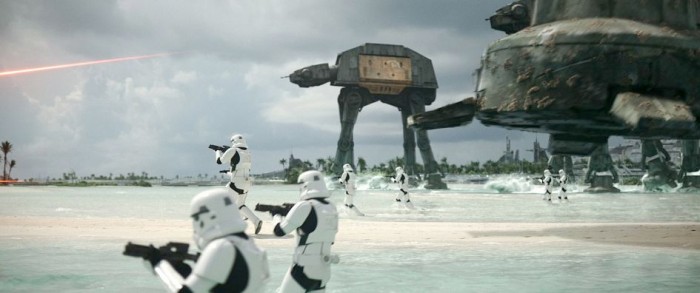 Will We See The Battle Of Scarif In Star Wars Rebels?
But with the ship seen in the Battle of Scarif, will we see this moment from the perspective of the Ghost crew? Filoni says that just isn't going to happen:
"I don't think that would be right. It would be to hinge this series end on a battle we've already seen the outcome of in a feature film. It would be a little bit repetitious, anticlimactic. I think as an initial impulse it sounds great. But the more you think about it, you go hmmmm I don't know, it would kind of taper your expectations and the tension would be cut quite a bit. I like our ending. And I love that battle. I think it would be neat to see that battle one day from the Ghost's perspective because we know the Ghost is there, but we don't know who is in the Ghost. So that's kind of a good question that needs to be answered."
Filoni seems to be hinting at something, but what? Does the Ghost crew lose their ship at the end of the series? Most fans expect Ezra and Kanan will not survive the series as they are Jedi and that would not fit in with the canon explained in the original trilogy. And with Hera promoted to General, she likely isn't still at the helm of the Ghost. So who does that leave on the ship? Zeb? Chopper? Sabine?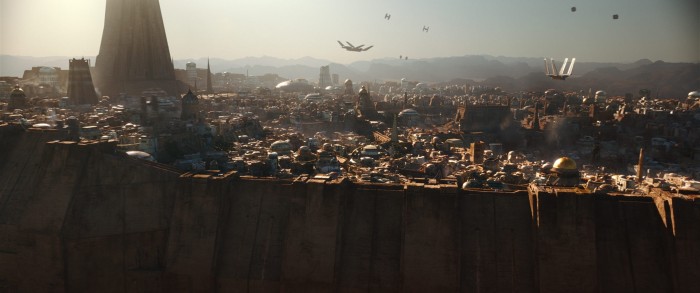 Will We See Jedha in Star Wars Rebels?
I asked Filoni about Jedha, a location introduced to the Star Wars galaxy in Rogue One. Unfortunately, that holy city is destroyed in quick order, which makes me wonder if we could somehow explore more of that world in this animated television series prequel:
"Anythings possible in Star Wars storytelling, I've learned that lesson. Ever since we brought Darth Maul back, I learned that lesson. I think we have a certain specific task ahead of us and with respect to that film, we wanted things like Jedha to be very special for that movie when it came out. It's a wonderful sandbox they've created over there but you know, it's not something I could really play with in this series at this point. We have our own Jedi mysteries that we've been wrapping our head around on this show."
I still have hope that we will see and explore Jedha in another Star Wars movie, show, game or book.
Two Tubes in Star Wars Rebels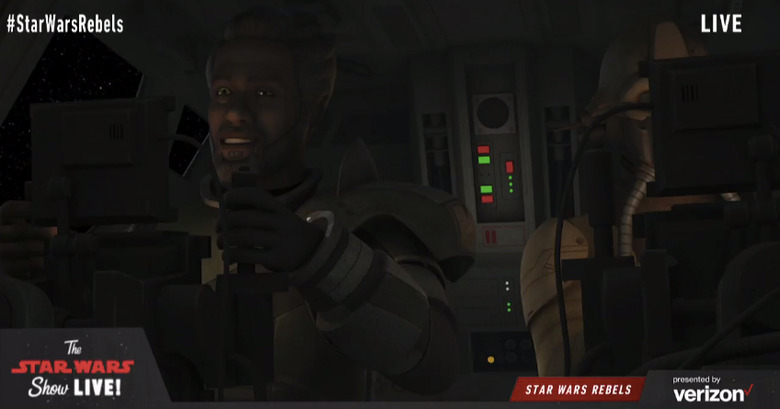 It was also revealed during the panel that Saw Gerrera would be returning this season, alongside the character Edrio Two Tubes and the U-Wing ship introduced in Rogue One. Two Tubes was one of the more visually striking characters introduced in the first Star Wars standalone film, but his role is pretty small. I asked Filoni why he decided to include him in the final season of this series:
"Two-Tubes is an interesting character. And sometimes with Star Wars I find the most interesting visual characters do the least, like Plo Koon. He just sits in a chair and it was fun to get him out of the chair on Clone Wars and doing some stuff. Dave Acrod, the voice actor who played Two Tubes in Rogue One is up at Skywalker [Sound], so it was easy for me to get him for this. And I like the design of the character. So there are little things like that which will crossover, but nothing of real significance necessarily."
So there you have it, straight from the mouth of Rebels executive producer Dave Filoni. We will have more with the filmmaker later, so keep checking back!