'A Star Is Born' Remake Photo: Lady Gaga Takes The Stage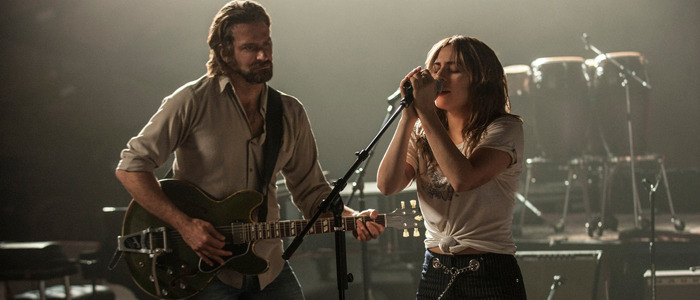 Ladies and gentlemen, allow me to introduce you to Stefani Germanotta. Don't recognize that name? Perhaps you know her better as the Grammy Award-winning superstar musician Lady Gaga, who is starring in Warner Bros.' remake of the classic musical A Star is Born and appears to be using this movie as an opportunity to establish herself as a serious actress. That's her on stage next to co-star Bradley Cooper, who's also directing this film. Take a closer look at the pair in the first A Star is Born remake photo below.
A Star is Born Remake Photo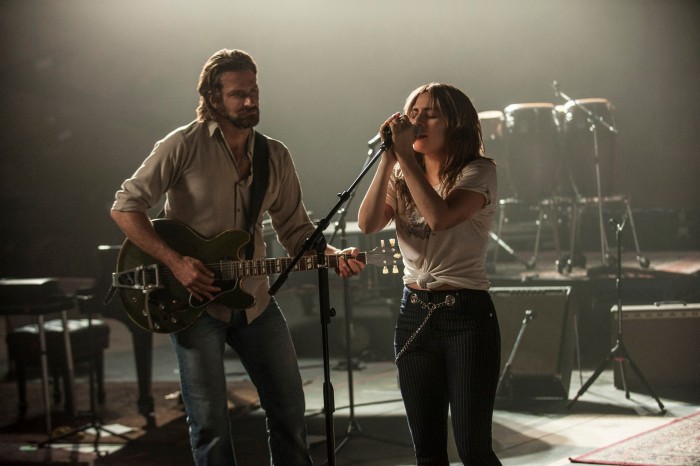 It's worth noting that WB's official press release refers to this film as a "reimagining" of the musical and not a straight remake, which seems to indicate some changes to the story. One of those changes: Cooper stars as Jackson Maine, who, in this version, is a country music star instead of a matinee idol. His career is on a downward spiral when he meets an unknown singer named Ally (Germanotta) and shoots her to stardom. Tensions come to a head as her career skyrockets while his continues to dwindle.
The story has been made into a movie a handful of times already, in 1937, 1954, and 1976. Take a look at the trailer for the '54 film starring Judy Garland and James Mason:
This new version is notable because it's the first time Germanotta will be credited in a film or television show by her given name. She's appeared in American Horror Story, The Simpsons, Machete Kills, Muppets Most Wanted, and Sin City: A Dame to Kill For, but has always been credited as Lady Gaga. She's obviously established herself as a huge force in entertainment, but shedding that name seems like a major bid for legitimacy. Her acting work thus far has often been in campy or style-driven projects, so it'll be interesting to see how she does in a movie that's tonally straightforward and stripped down. And it'll also be fascinating to see if Cooper has picked up any directing tips from the masters he's worked with throughout his career, since this is the first thing he's ever directed (no short films, no commercials, nothing).
If you're reading this at Coachella and are somehow cognizant enough to process these words, keep an eye out for Cooper and Germanotta, because A Star is Born is doing some filming at the festival this year.
A Star is Born is still about a year and a half away. It arrives in theaters on September 28, 2018.