'Bloodline' Season 3 First Look: The End Is Near For The Rayburn Family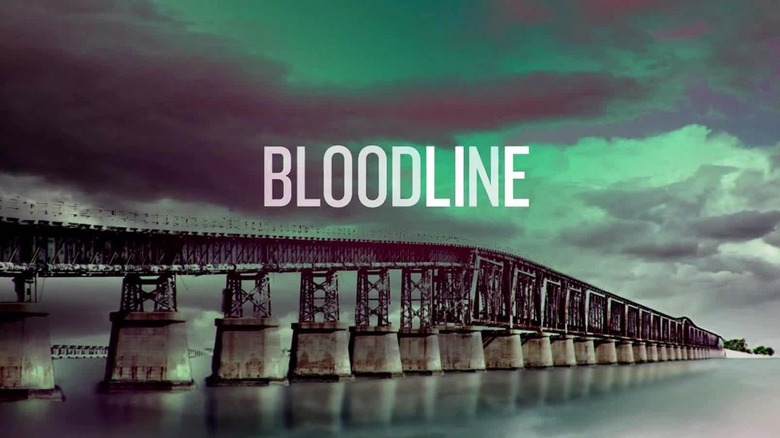 Netflix has announced that Bloodline will return for its third and final season on May 26. The last time we saw the Rayburn family, they hit an all-time low. Season two ended with John Rayburn (Kyle Chandler) running away – something we never would've expected from the once well-respected cop and family man. John has crawled his way out of some deep holes in the past, but maybe John and the Rayburn family will finally implode in season 3.
Below, check out the Bloodline season 3 first look.
Executive producers Todd A. Kessler, Glenn Kessler, and Daniel Zelman wanted to make five or six seasons of Bloodline, but after renewing the intense drama for season 3, Netflix decided to make those ten episodes the show's last. Once Florida cut its entertainment tax incentives program, the show got too expensive. Netflix was rumored to be paying Sony around $7 million an episode, which is probably too costly for a show that's probably not as popular as Netflix's more talked about shows.
Sissy Spacek, Linda Cardellini, Norbert Leo Butz, and, playing the ghost of Danny Rayburn, Ben Mendelsohn, are back as the Rayburn family. They've made some bad choices these past two seasons, proving Danny was hardly the only one with serious problems in the family. In season 3, it's doubtful they'll be able to get it together after what Kevin (Butz) did in the season 2 finale, but we'll see. They're not exactly good people who did a bad thing anymore, as John tried to explain in season 1.
Here's a quick preview of the third and final season of Bloodline, which looks to give Spacek a more prominent presence this time:
"Destroy them or die for them" sounds like some chilling foreshadowing. The Rayburns all look fairly miserable in the preview, as expected. The first photos from season 3 are no different, teasing how desperate they've become in a setting once described as paradise:
I'll never tire of seeing a broken Kyle Chandler. Bloodline has some life and death stakes, but even when a life isn't on the line, it's every bit as intense seeing what these characters will reveal about themselves next. John's status as the family's golden boy, the one who keeps them all together, is long gone. Season two put him and his family in a freefall that looks like it's far from over, especially since John Leguizamo's Ozzy Delvecchio is still around to help cause more trouble for them.
Bloodline Season 3 is available to stream starting May 26.