'Alien: Covenant' International Poster: Lock And Load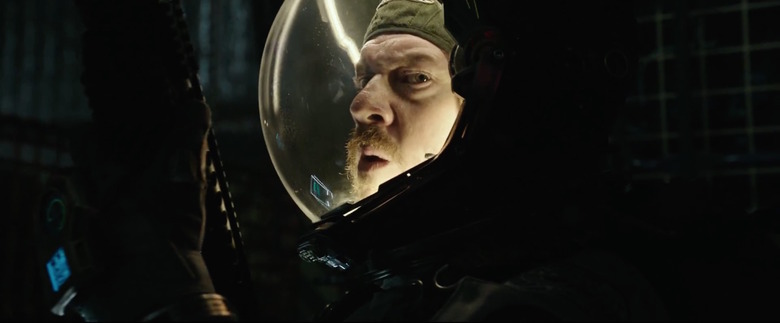 We're only a month away from witnessing some nasty xenomorphs tear apart the crew of the colony ship known as the Covenant. A recent poster for Sir Ridley Scott's Alien: Covenant went heavy on religious subtext, while the new international poster highlights the film's stars. It's a less artful piece of marketing for the sequel, but at least it has Billy Crudup in full view.
Below, check out the Alien: Covenant international poster.
Nowhere to be found in this poster is Danny McBride (Vice Principles) and Amy Seimitz (Upstream Color). As the film's prologue showed us, they play a couple aboard the Covenant. And based on the trailers and TV spots for the film, McBride's character, Tennesse, won't go down easy. When the actor appeared on Conan O'Brien a while back, he said he'd never seen a cast dwindle down more throughout a shoot. We can assume that he'll be alive and not-well throughout much of Alien: Covenant, which is why it's a slight bummer he's not standing next to Katherine Waterson, Michael Fassbender, and Crudup in this poster: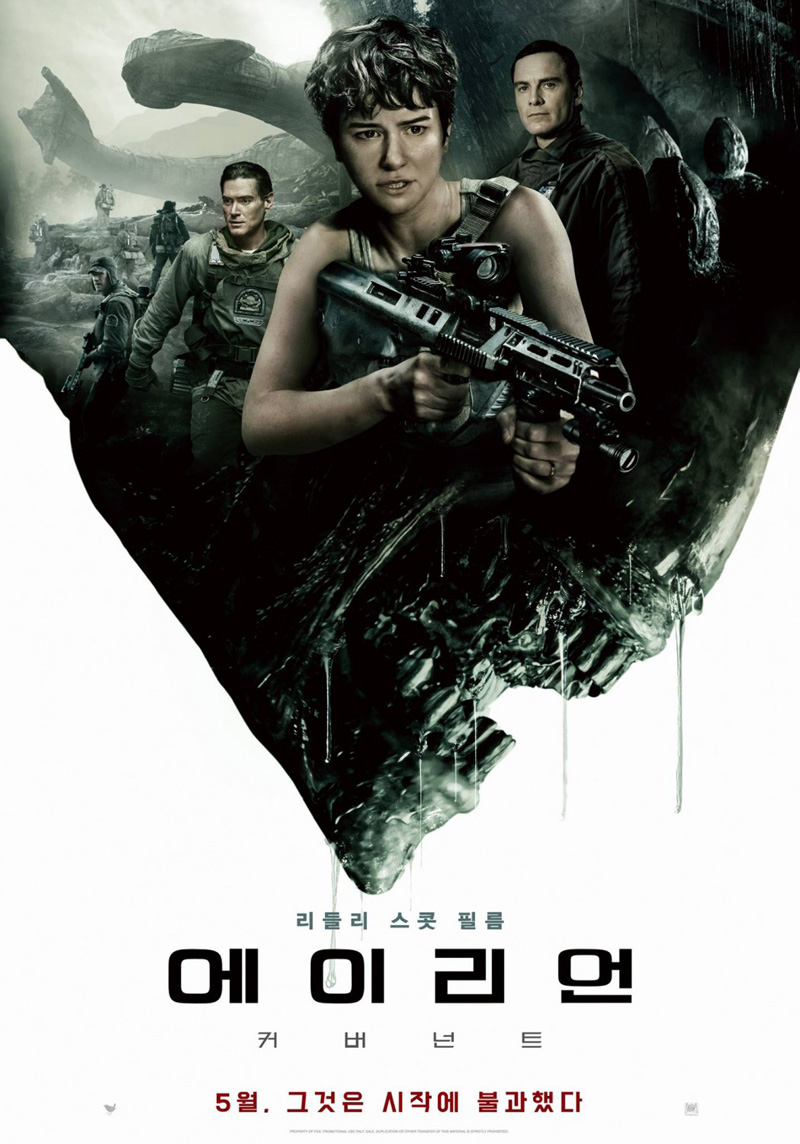 It's a decent international poster. It's not full-on sensory overload, as many of them are, but it's also not as distinct as some of the previous Alien: Covenant posters. The first poster had a xenomorph's face emerging from a shadow with the tagline "run." Its effective simplicity felt right for an Alien film. This new poster, on the other hand, doesn't try to go for any sense of fear like the other marketing materials have.
Hopefully next month, Scott will make us feel fearful with this movie, which he wants to "scare the shit" out of audiences. If we care for the characters aboard the Covenant, unlike most of the Prometheus' crew, then maybe we'll share their terror. When our Jacob Hall saw the first 15 minutes of the film, he thought the characters had some genuine life to them. "It's silly to judge a cast of characters based entirely on a few minutes of out-of-context interaction," he wrote, "but there was more color and personality on display here than in most movies of this kind (and certainly more than there was in Prometheus)."
Here's the synopsis for the film:
Ridley Scott returns to the universe he created with Alien: Covenant, a new chapter in his groundbreaking Alien franchise. The crew of the colony ship Covenant, bound for a remote planet on the far side of the galaxy, discovers what they think is an uncharted paradise, but is actually a dark, dangerous world. When they uncover a threat beyond their imagination, they must attempt a harrowing escape.
Alien: Covenant stars Michael Fassbender, Katherine Waterston, Billy Crudup, Danny McBride, Demián Bichir, Carmen Ejogo, Amy Seimetz, Jussie Smollett, Callie Hernandez, Nathaniel Dean, Alexander England, Benjamin Rigby, and James Franco.
Alien: Covenant opens in theaters May 19.