'Hellboy' Gets An Official Booze Fit For A Half-Demon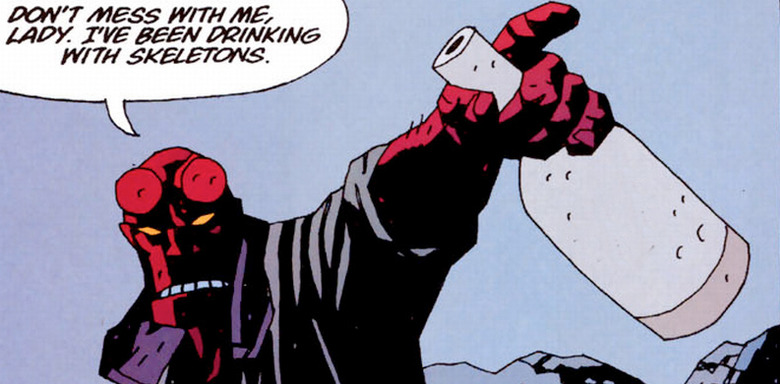 Earlier this year, we found out that Hellboy 3 had finally been abandoned. Despite the interest from fans that was expressed online, a meeting between film franchise director Guillermo del Toro, star Ron Perlman and comic creator Mike Mignola resulted in the decision that a final sequel wouldn't move forward.
For those of you out there who are still bummed about Hellboy 3 never coming to fruition, we have just the thing to help you get over it. Dark Horse Comics and Prestige Imports LLC has teamed with XXX Distillery LLC in Tennessee to create an official Hellboy whiskey that will help drown your sorrows.
Here's the image of the official Hellboy whiskey from the press release (via io9):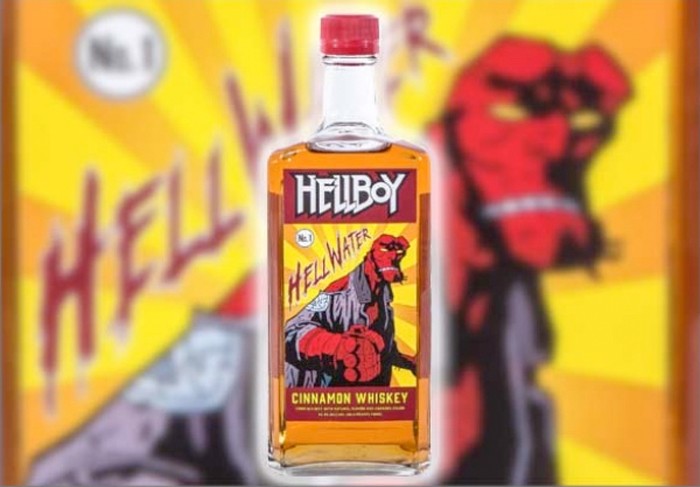 The Hellboy Hell Water Cinnamon Whiskey will be crafted, produced, bottled and shipped by XXX Distillery LLC to distributors across America, so hopefully it won't be too hard to get rid of. It will be micro-distilled, hand bottled and styled in the old traditional process of making Southern Corn Whiskey. Old fashioned corn whiskey uses only the finest corn, natural ingredients, spring water, glassware and craftsmanship.
Whenever you get ahold of Hellboy Hell Water, you'll have to drink quite a bit of it to forget about the fact that we'll never get Hellboy 3, because it's only 66.6 proof (get it?). That's just a tad higher than Fireball, which is pretty much the most popular cinnamon whiskey on the market.
If you happen to be in Tennessee, there will be a grand opening of XXX Distillery's Pigeon Forge, Tennessee location on April 14, along with a national launch of the Hellboy whiskey.