'Star Wars: The Last Jedi' Trailer: Rian Johnson Takes Us To A Galaxy Far, Far Away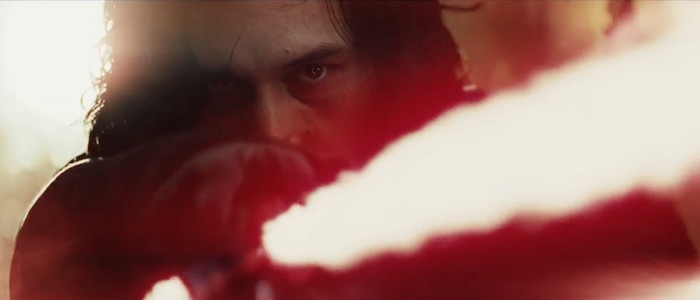 While there are plenty of surprises coming out of Star Wars Celebration this week, we all knew this one was coming. The first Star Wars: The Last Jedi trailer is here and you can watch it below. Let's not even bother with an introduction. We all know you're skipping it just to click play anyway.
Set directly after the events of Star Wars: The Force Awakens, The Last Jedi is the eighth chapter in the core "Skywalker Saga." Daisy Ridley returns as Rey, the powerful potential Jedi whose way with the Force allowed her to stand against some of the galaxy's nastiest villains. This time, she'll get to share more than a silent glance with Mark Hamill's Luke Skywalker, who is going to serve as the Yoda to her...well, Luke Skywalker.
The rest of the new cast returns as well, including John Boyega as former Stormtrooper Finn, Oscar Isaac as dashing pilot Poe Dameron, Adam Driver as the Darth Vader-obsessed Kylo Ren (also known in certain circles as Ben Solo), Domhnall Gleason as the sniveling General Hux, Gwendoline Christie as the chrome-plated Stormtrooper commander Captain Phasma, and Andy Serkis as the mysterious Supreme Leader Snoke, who rules the First Order with an iron fist. Of course, a few familiar faces (and voices) return as well, including Anthony Daniels as C-3PO and the late Carrie Fisher as General Leia Organa. New cast members include Laura Dern, Benicio del Toro, and Kelly Marie Tran, all of whom will have extensive backstories (and plenty of action figures) before the year is over.
This film marks a massive leap forward for writer/director Rian Johnson, the talented filmmaker behind Brick, The Brothers Bloom, and Looper. Beloved by cinephiles and a bonafide movie geek himself, Johnson is the kind of fresh voice we like to see playing around in major movie franchises like this. At the very least, he's the kind of artist who isn't going to play it safe...and after 40 years, the last thing Star Wars needs is to be safe.
Star Wars: The Last Jedi is set to open on December 15, 2017.
#TheLastJedi poster has been revealed. #SWCO pic.twitter.com/fqnf1bQtPu

— Star Wars (@starwars) April 14, 2017