Zack Snyder's 'Justice League' Unites In An Odd New Poster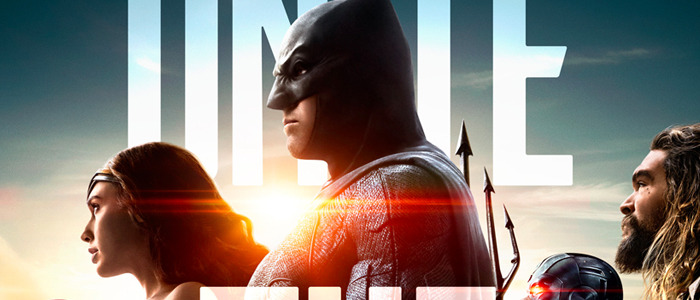 It's a very quiet week in entertainment news, as the movie studios are all seemingly stepping aside to allow Disney to do their thing at Star Wars Celebration over the next few days. But the Warner Bros. marketing team isn't letting this week go by without throwing a tiny bone to fans of the DC Extended Universe, so they've released a teaser poster for Zack Snyder's Justice League. This poster, though...there's something strange about it.
Here's the full Justice League poster in all its bizarre glory: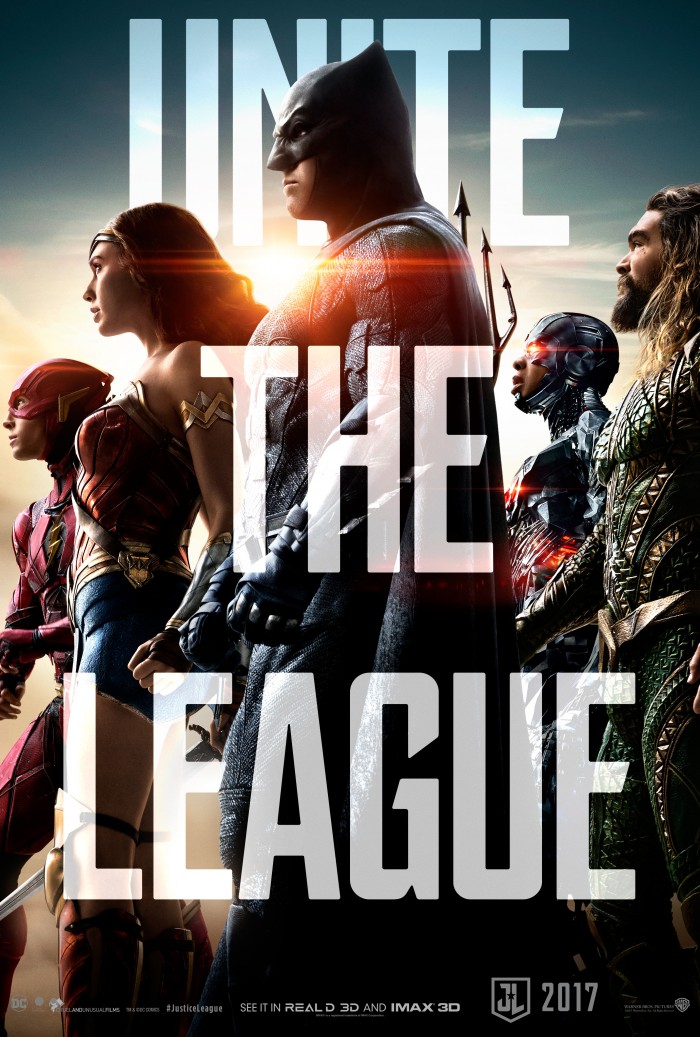 A couple of things right off the bat (Ha! That pun wasn't even intentional!):
Does the font placement strike anyone else as a little odd? The word "Unite" is behind the characters' heads, but "the" and "League" are in front of them. I guess they wanted to make sure we see what little of Ben Affleck's face is poking out from under that mask?
More importantly, though, look at the eye lines here. Notice anything? If you zoom in, it looks as if they're all looking at something totally different. I've spent the past five minutes trying to line up one character's eye line with another's, and the only conclusion I can reach is that they're all looking at something that is totally massive. Like, hundreds of feet tall. Otherwise, those angles are way off.
What do you think? Are you digging this new Justice League poster?
While there are flashes of promise in the newest trailer, I can't quite shake the fact that Snyder's movies are often perfect for crafting cool-looking trailers, but they rarely work well narratively for me. Still, I'm holding out a bit of hope for this movie after reading Peter's report from the set, which sounds as if WB acknowledges the mistakes they've made in the past and are trying to right the ship with this film. Whether or not they succeed remains to be seen, but I'm rooting for them just the same.
Justice League hits theaters on November 17, 2017.
Fueled by his restored faith in humanity and inspired by Superman's selfless act, Bruce Wayne enlists the help of his newfound ally, Diana Prince, to face an even greater enemy. Together, Batman and Wonder Woman work quickly to find and recruit a team of metahumans to stand against this newly awakened threat. But despite the formation of this unprecedented league of heroes — Batman, Wonder Woman, Aquaman, Cyborg and The Flash — it may already be too late to save the planet from an assault of catastrophic proportions.
Directed by Zack Snyder, this marks the big screen debut of the Justice League, featuring an all-star lineup: Ben Affleck, Henry Cavill, Gal Gadot, Jason Momoa, Ezra Miller and Ray Fisher.