Comedian And 'Chappelle's Show' Actor Charlie Murphy Dead At 57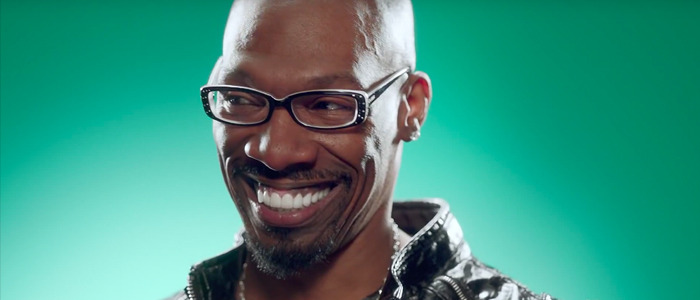 Here's some sad news: TMZ reports that Charlie Murphy, older brother of comic superstar Eddie Murphy and a beloved comedian in his own right, died this morning after losing a battle with leukemia. He was 57 years old.
Murphy appeared in more than 50 film and TV shows over the course of his career, including Mo' Better Blues, Jungle Fever, The Player's Club, Roll Bounce, Night at the Museum, The Boondocks, Black Jesus, Power, and many more. He also wrote Vampire in Brooklyn (in which his brother Eddie played a vampire) and Norbit (in which his brother played a meek man and his nightmarish wife).
I was introduced to Murphy's work through his hilarious appearances on Dave Chappelle's legendary Comedy Central series Chappelle's Show, in which Murphy told "True Hollywood Stories" and reenacted them in sketches. Even if you didn't watch Chappelle's Show back in 2004, you've undoubtedly seen or heard someone reference this classic sketch with musician Rick James.
But my personal favorite favorite Charlie Murphy moment is a sketch from the show in which he tells a story about the time he and his friends played Prince and the Revolution in a game of basketball.
It doesn't get much funnier than that. Murphy's deadpan delivery, the way he still seems surprised and confused by how it all went down that day...that still cracks me up more than a decade after I first saw it. It's a testament to his delivery that everyone repeated his lines for years and they still maintain their power today. He was that funny.
It's tremendously sad when anyone loses a battle with cancer, but the saddest part of Murphy's death seems to be that his death was unexpected. Sure, he was undergoing chemotherapy, but TMZ says:
Family members tell us they're absolutely shocked because they thought he was getting better. We're told the family would call him frequently, and he'd even joke they were calling too much.
Murphy's manager told the outlet that he died in a New York City hospital earlier this morning. Just before his death, Murphy sent one final tweet, which has now (weirdly) been deleted:

Rest in peace, Charlie Murphy. You'll be missed.
We just lost one of the funniest most real brothers of all time . Charlie Murphy RIP. pic.twitter.com/AAwItp5AJC

— Chris Rock (@chrisrock) April 12, 2017