Doug Jones Talks More About Guillermo Del Toro's 'The Shape Of Water'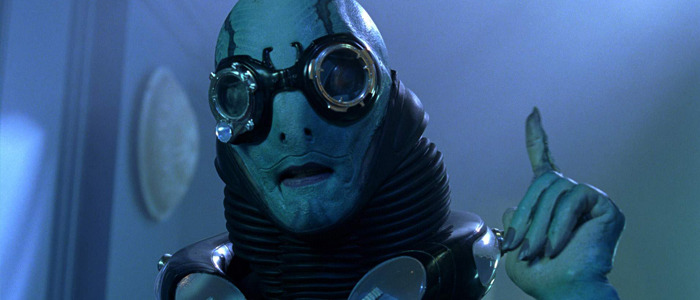 For /Film readers, actor Doug Jones needs no introduction. You already know he's the guy who embodied the Pale Man in Pan's Labyrinth, the Silver Surfer in the Fantastic Four sequel, Abe Sapien in the Hellboy movies, and dozens of other creature-driven characters over the past thirty years (And if you didn't know, now you do!).
One of Jones' upcoming films we're looking forward to the most is another collaboration with writer/director Guillermo del Toro. It's called The Shape of Water, and Jones has spilled some more details about what we can expect from del Toro's mysterious, monstrous new love story.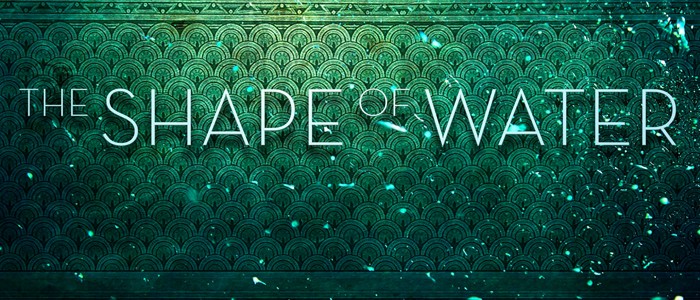 Sally Hawkins, Michael Shannon, Richard Jenkins, Michael Stuhlbarg and Octavia Spencer co-star with Jones in this Cold War fantasy film. Hawkins plays a cleaning lady who works in a government laboratory, where a fish man (Jones) is held captive and being experimented on by American scientists and soldiers. In a new interview with Movies.com, Jones revealed some more about his mysterious fish man:
My character is...even if I'm not in every scene, they're talking about me when I'm not there. I am the focal point of the whole movie. They're all having interactions because of me. It is one of the most gorgeous stories I have ever been a part of. And it was filmed beautifully. The art direction for the era – the cars, the clothes, the hair, the sets – it's very Del Toro and very gorgeous.
Our central character is Sally Hawkins who plays a very sympathetic character, a woman you're just going to fall in love with. What she goes through...you're going to be rooting for her every step. It's a classic Del Toro movie where we root for an underdog in very impossible circumstances, and I'm a part of all of that in a very, very integral way. So without giving it all away, I think I just gave it all away.
The rest of the interview, which explores the other corners of Jones' long career, is very much worth your time. In the meantime, let's a take a look at what else we know about his The Shape of Water character. Back in January, Jones mentioned that his character is the last of his species:
I'm a fish man that's kind of a one-off. I'm an enigma, nobody knows where I came from; I'm the last of my species so I'm like a natural anomaly. And I'm being studied and tested in a U.S. government facility in 1963, so the Russian Cold War is on, the race for space is on, so there's all that backdrop and that undercurrent. I'm being tested for how can they use me for advantages in military or space travel, or my technology—can we make this usable for humans? So they're trying to keep me a secret from the Russians.
It sounds as if del Toro is returning to the style of filmmaking that worked wonders in Pan's Labyrinth: a small-scale story in a period setting with a backdrop stuffed with political relevance. Crimson Peak was relatively small compared to something like Pacific Rim, but this sounds like it'll be an even more focused return to movies like The Devil's Backbone and Cronos, the kind of movies del Toro made in the early part of his career. He also spent nine months designing Jones' character – the longest he's ever spent on any creature for any of his films – so that alone is something for cinephiles to get excited about.
The Shape of Water is currently in post-production and will arrive in theaters sometime this year. We'll next see Jones in space, as he's one of the cast members of Star Trek: Discovery, the new TV show that arrives on CBS All Access later this year.