'Fantastic Beasts 2' Casts Jude Law As Young Albus Dumbledore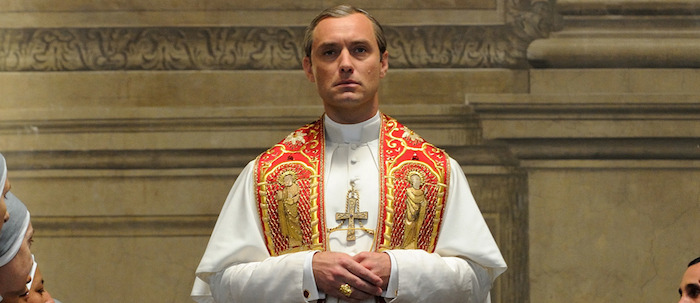 When we first meet Albus Dumbledore, the eccentric headmaster at the Hogwarts School of Witchcraft and Wizardry in the Harry Potter series, he is a wizened old man with a complex past and a powerful reputation. We've known that the upcoming sequel to Fantastic Beasts and Where to Find Them, which takes place decades before Harry and his friends went to Hogwarts, would introduce a young Dumbledore. And now, we know who will play him: Academy Award nominee Jude Law.
The news of Law's casting comes our way via The Hollywood Reporter, who confirm that director David Yates (who also helmed the first Fantastic Beasts movie) has cast him in the untitled sequel, which is due out in theaters in 2018. Plot details about the film remain guarded, but we do know that the action will move from New York City to England and France, with original cast members Eddie Redmayne, Katherine Waterston, Alison Sudol and Dan Fogler returning. As with the first movie, Harry Potter author J.K. Rowling wrote the screenplay.
Dumbledore was previously played by Richard Harris and Michael Gambon, both of whom helped create a complex and endearing character whose charisma masks a troubled past. Rowling previously spoke about what we can expect from a younger Dumbledore in this film, saying:
You will see Dumbledore as a younger man and quite a troubled man. We'll see him at that formative period of his life
The first Fantastic Beasts film introduced the dark wizard Gellert Grindelwald, played by Johnny Depp, an unhinged and powerful mad man...and according to Wizarding World lore, a dear friend to Albus Dumbledore, who had known him (and loved him) since their youth. The basic details of Grindelwald and Dumbledore were recounted in the original novels and movies, but the Fantastic Beasts series will allow us to witness firsthand exactly what went down between these two...and how a strange "magizoologist" and his collection of creatures somehow got involved.
Jude Law has always been a fine actor, but he's always skirted along the edge of movie stardom and is often at his best when he cuts loose and avoids the trappings of usual Hollywood leading men. Recently, he was hilarious in Spy and a fine foil to Robert Downey Jr.'s shenanigans in the Sherlock Holmes movies, but it's his work in HBO's The Young Pope that has me truly excited to see what he does with Dumbledore. That performance – petty, self-absorbed, cruel, and darkly hilarious – features the kind of oddball character work that showcases a side of Law we don't get to see all that often. Hopefully, he's allowed to cut loose here.
In any case, this series' goal of casting every single actor from the United Kingdom continues unabated.