This Week In Trailers: Last Men In Aleppo, Another Evil, STEP, Flames, Violet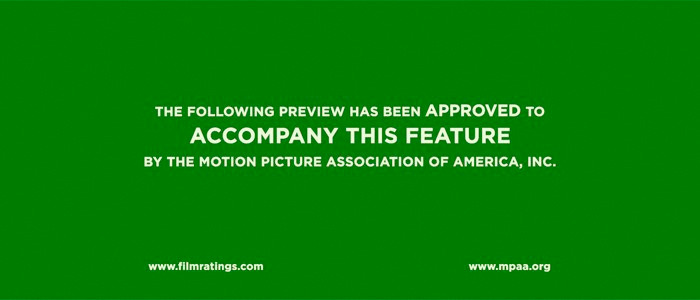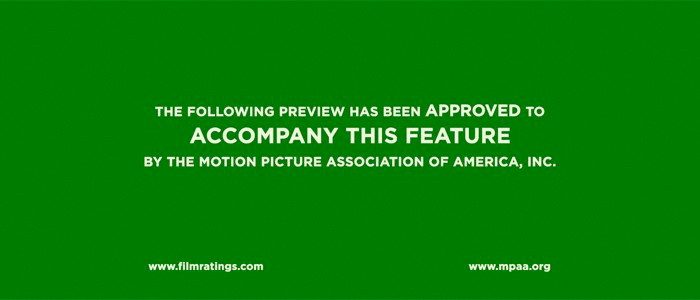 Trailers are an under-appreciated art form insofar that many times they're seen as vehicles for showing footage, explaining films away, or showing their hand about what moviegoers can expect. Foreign, domestic, independent, big budget: What better way to hone your skills as a thoughtful moviegoer than by deconstructing these little pieces of advertising? This week we lighten things up by talking about Syria, go ghost hunting in a vacation home, realize we have two left feet, watch a real relationship disintegrate before us, and then feel the weight of judgement from others who think we could have done more.Last Men in Aleppo Trailer
This is crushing.
One of the most compelling things about director Feras Fayyad's documentary about a volunteer force that is out to help their fellow citizens is just how black and white it is about things. There is no discussion about Assad's regime, knowing that he may very well have ordered the use of chemical weapons in Aleppo, but when you see the children who are oblivious to it all you just have to wonder who these kids will grow up to be. It's just so very sad but you get that this is a documentary that is just dialed in to why these men throw themselves into a sinister situation. They have no other choice. This is their city, their country. It's the quiet moments that give this trailer its strength. It's not about war, it's not about doing something to liberate their country, it's about taking care of their fellow citizen under the most sinister of conditions.
STEP Trailer
Yes, please.
There's just something inspiring about director Amanda Lipitz' documentary about young women as they make their way through young adulthood, finding out what they're made of by expressing themselves through dance. You have the inner city narrative as it's wrapped up in our modern conversation surrounding what it means to be black in America and how kids are trying to buck the statistics about where they're going in life if there's already some issues around their schooling. Somehow, though, this seems like one of those stories that will inspire us to be better, be more empathetic, and find those reasons to believe that some kids can be more than a statistic. They can be beautiful human beings striving for something more than themselves.
Flames Trailer (NSFW)
Grain of salt.
Look, out of the gate you should know that co-directors Zefrey Throwell and Josephine Decker are performance artists. This trailer purports to be a 5 years' look at their lives on camera, off camera, and how their romantic relationship went from hot and heavy to dead and lifeless. It may very well be an honest exploration of how love evolves and can end tragically for one or both people. My more voyeuristic curiosities, though, have gotten the best of me and I'm aboard this love train. I've always been fascinated by the ebbs and flows of modern romance and whether there are any through lines of what makes a relationship work and what can end one. These seem like nice kids and this could be one of those stories that helps to show how love can be hard sometimes, to say nothing of what the introduction of a video camera as it documents everything can do to the delicate homeostasis of that relationship.
Another Evil Trailer
Flat out weird.
Director Carson Mell has seemingly created a hip ghost story in the vein of something that the Duplass Brothers would put out there. True, it doesn't look as wildly inventive as Creep but that's OK. There seems to be something more afoot here with a story of a guy catching who legitimately catches ghosts and then embeds himself into his clients' life. The story seems nutty enough that it ought to work and could be the right thing to watch if you're in the mood for something light and smart.
Violet Trailer
Lots of years.
One thing that's wildly annoying that I will constantly complain about is how long it takes some foreign films to make it stateside. Director Bas Devos' 3 years' old narrative about a boy who escapes a brutal beating, and random killing, of the boy's friend that happens right in front of his eyes. The boy does nothing but is not accosted himself and so the story becomes one of not only survivor's guilt but should he have intervened? And, more importantly, how does his support network also think about this situation and also wonder whether he should have done more. It's fascinating, meaty stuff and this trailer is amazingly well crafted. You have a lot to process with the story but the trailer here simply asks you to enter into its world and stay a while.
Nota bene: If you have any suggestions of trailers to possibly be included in this column, even have a trailer of your own to pitch, please let me know by sending me a note at Christopher_Stipp@yahoo.com or look me up via Twitter at @Stipp
In case you missed them, here are the other trailers we covered at /Film this week:
Enter the Warriors Gate Trailer – Terrible
Baby Driver Trailer - Sorry, not anywhere near the replay-ability of the initial domestic version
Atomic Blonde Trailer - Let's take a chance on this
I Love Dick Trailer - Not sure I get, or care, what's happening here
The Mist Trailer - Hard pass
Transformers: The Last Knight Trailer – Visually chaotic barf
Detroit Trailer - I'm listening
6 Days Trailer – Interesting
The Hitman's Bodyguard Trailer – Could be a wonderful diversion
Dear White People Trailer – I guess?
The Bad Batch Trailer -Crazy
Wizard of Lies Trailer – Yes
Star Wars: The Last Jedi Trailer – I guess I'm supposed to be excited but I'm so-so on this initial attempt