Movie Mixtape: 6 Movies With Connections To 'The Fate Of The Furious'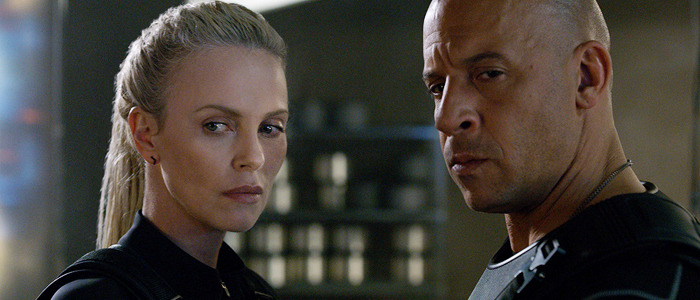 (Welcome to Movie Mixtape, where we find cinematic relatives and seek out interesting connections between new releases and older movies that allow us to rethink and enjoy what's in our theaters as well as the favorites on our shelf. In this edition: F. Gary Gray's The Fate of the Furious.)
The amount of movies you could watch alongside The Fate of the Furious is insane. The franchise has shifted drastically since its humble beginnings in 2001 as a street racing action flick where the biggest thing at stake was a warehouse filled with VCR/TV combos. So drastically, in fact, that the family has crossed a half-dozen genre lines, dropped cars from planes, and winked so thoroughly at superhero status that they belong in a Marvel cross-over.
The eighth incarnation of the Vin Diesel-fueled, Rock-improved series is either the best or worst of the films so far. It features Dominic Toretto (Diesel) being blackmailed by Cipher (Charlize Theron) to work against The Family (gasp!) and the rest of the world. The crew gets all the sexy vehicles and high tech gadgets they need to save us all, but will Dom ever be invited back to the family barbecue?
Hard to say. So let's find some gems to binge alongside F8.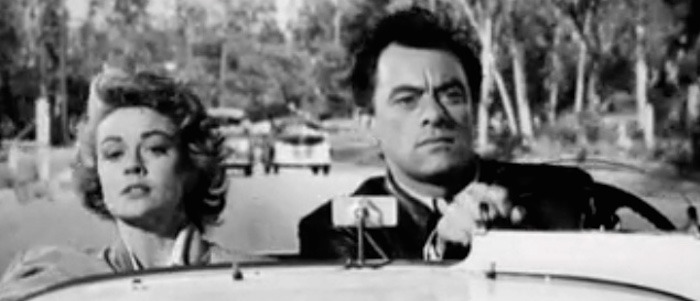 The Fast and the Furious (1955)
When Paul Walker and Vin Diesel first butted heads for pink slips, it wasn't a remake of this B-movie classic written and produced by Roger Corman. They just took the name and ran with it. Originally known as Crashout (which is a terrible, terrible name), The Fast and the Furious saw Frank Webster (John Ireland, who also directed) on the lam for a murder he didn't commit. On the verge of being arrested in a coffee shop, he kidnaps a young woman named Connie (Dorothy Malone), roughs her up, falls in love, and then attempts to race in a cross-border event to clandestinely speed into Mexico. Its plot is as dumb as a bag of hammers, but it features some stellar car chase photography: a filmmaking tradition kept alive and thriving today.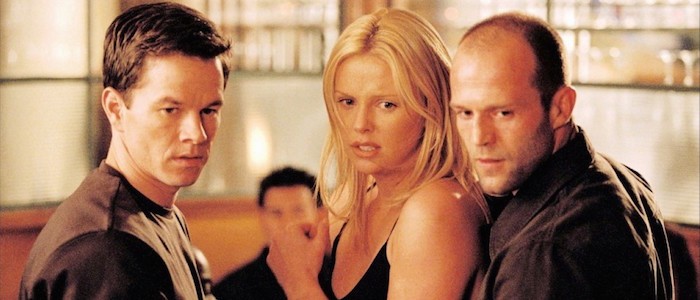 The Italian Job (2003)
Directed by F. Gary Gray, starring a bunch of Mini Coopers, Charlize Theron, and Jason Statham, this remake of the 1969 Michael Caine-leading caper is like a glimpse into the future film this group would make together. Gray scored the directing job for F8 coming off the heat of Straight Outta Compton, but his skills delivering the outrageous car stunts of The Italian Job undoubtedly sweetened the pot. Since time is a flat circle, it's because of The Fast and the Furious's success (and other films like the Ocean's Eleven remake) that made greenlighting this one an easier decision for Paramount. In an alternative universe, we're on the eighth movie of the Job franchise, where Seth Green is still playing a computer hacker named Napster.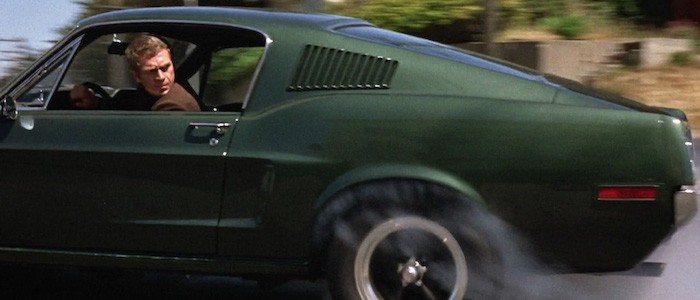 Bullitt
Put Steve McQueen in the driver's seat of a Ford Mustang GT Fastback, and you don't really need to write a script, but this cop thriller works on every level. It's packed with windy intrigues and gritty performances (Robert Vaughn, Jacqueline Bisset...), as well as the greatest car chase scene of all-time. No nuclear submarine, no infinite highway – just burning rubber on the queasy-making inclines of San Francisco. Bonus: Bullitt also features one of the most realistic man-just-waking-up scenes in cinema history. Seriously. Just watch it.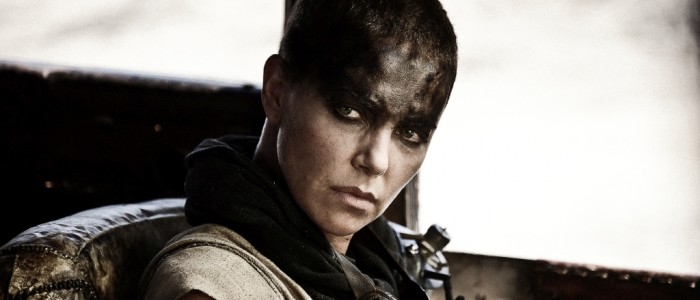 Mad Max: Fury Road
The day ending in Y is really the only reason you need to revisit Furiosa and Friends joyriding through the wasteland, but it's especially ripe for a double feature with F8. Theron channeled grief and grease and frustration to mold Furiosa into a franchise-fitting anti-hero, which makes her turn as a dreadlock-twirling villain in The Fate of the Furious seem like sweet perfection. The subtext of loyalty to an adopted family can't be ignored, particularly when Splendid (Rosie Huntington-Whiteley) is so far along in her pregnancy during the Five Wives' escape. It may also be the grand culmination of Theron's dual-hatted career as a prestige dramatic actress and a fierce, scene-chewing action star.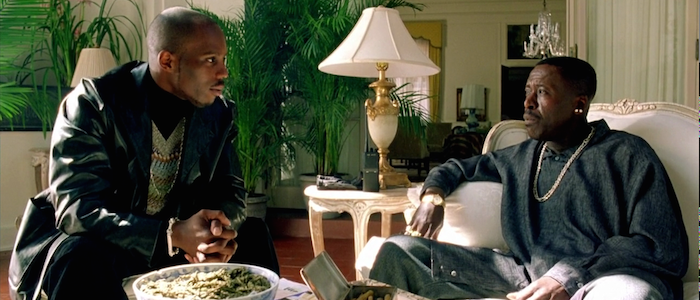 Belly
Say what you will about its paper thin crime plot, Belly is stylish as neon hell. The Hype Williams film also feels like a precursor to the Fast franchise, blending noir visuals, rappers-turned-actors, and aggressive action into something far more dangerous than The Fast and the Furious (which was rated PG-13). Where Fast's "racing crew as high-speed thieves" always felt like something out of a Bond flick, Belly is earthbound, confronting the lives of two criminals, Bundy (DMX) and Sin (Nas), as they live and die by the sword.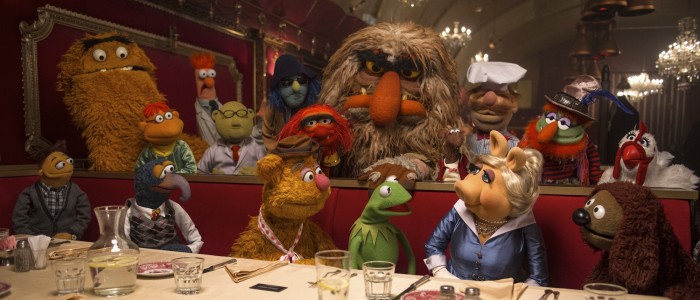 Muppets Most Wanted
Also the 8th movie in a global franchise. Also about a crew on a mission to save the world. Also featuring an evil version of their family's fearless leader and a main character named Dominic. I'm not saying that F8 and Muppets Most Wanted are the same movie, but maybe they would be if The Rock hosted a delightful talent show while in prison. After the adrenaline wears off, it's nice to chill out with something that sends up the globe-trotting and the spectacle. Plus, playing these films back-to-back may also make you wonder why Danny Trejo isn't in the Fast and the Furious universe.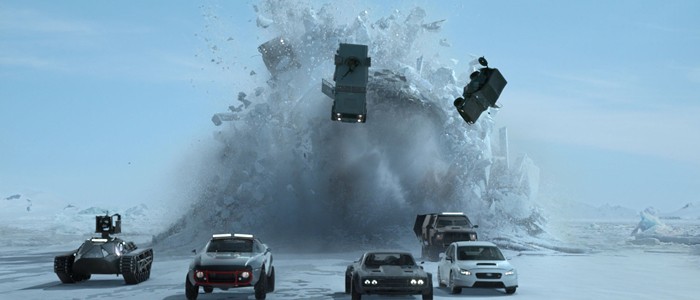 The Mix
The Fast and the Furious has gotten to a point where the insanity of the concept is built into the expectation. Like promoting a Radio Shack stockboy to Jason Bourne, we're a million miles from Walker dude bro-ing it undercover to catch the crew scamming electronics. It's rare to find franchises that have survived long enough to have an eighth movie (especially outside of horror), but it's even more rare to find a franchise that essentially tanked after its third entry (the traditional trilogy money-milking studio tradition) to emerge on the other side with a steroidal boost. Even crazier? It's not stopping here. So after bearing witness to the fresh lunacy of F8, we'll all be left wondering how they can top it.