Mark Hamill And Daisy Ridley Announce 'Star Wars' Fan Experience Contest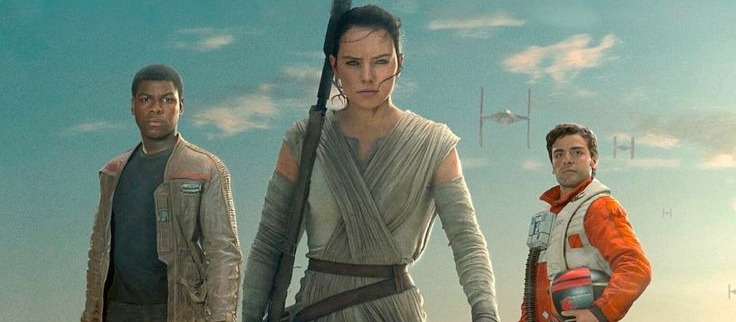 Mark Hamill and Daisy Ridley awakened America to announce a charity fundraiser in celebration of 40 years of Star Wars.
In an a widely-hyped announcement on Good Morning America, the two Star Wars: Last Jedi co-stars revealed that they will be giving away three "fan experiences" in collaboration with Omaze, the latest iteration of the charity program "A Force For Change."
"To celebrate the 40th anniversary of Star Wars, we're offering fans the chance to win not one, but three once-in-a-lifetime Star Wars fan experiences," Ridley announced on a video on Good Morning America. You can watch the announcement yourself in the video below.
"For 40 years, you've been the best fans in the world, bringing the franchise to life in ways we never could have imagined, and now it's our chance to give back to you," Hamill continued.
The Force For Change fundraising initiative supports UNICEF and the Starlight Children's Foundation, in collaboration with Omaze.com. A donation through Omaze counts as an entry to win the three prizes — with more donations equating to more entries.
The three experiences consist of an overnight stay at the Skywalker Ranch, a chance to appear in the upcoming Han Solo movie, and a trip to L.A. to join the cast of The Last Jedi at the world premiere. Fans can enter any week, and have a chance to win the grand prize: all three fan experiences.
In the video, Hamill teases Ridley for having never visited Skywalker Ranch, the first week's prize, and suggests that the winner invites Ridley, joking, "something tells me it'll be like she's seeing it all for the very first time."
Omaze has become a popular website for celebrities to launch charity campaigns, often offering fans a day to spend with a celebrity, or a chance to walk the red carpet with the cast of the movie. It's an effective way to raise money for charity, and with the passion that Star Wars fans have for the franchise — and the chance to cameo in a movie! — Hamill and Ridley are sure to raise a lot of money with the "fan experiences." If they'd offered a chance to see a sneak peek of the trailer for The Last Jedi, however, they may have raised untold millions.
This announcement kicks off a week of Star Wars developments.  Star Wars Celebration begins later this week and is set to offer plenty of new developments...and possibly that first trailer.
Star Wars: The Last Jedi hits theaters December 15, 2017.