'Sense8' Season 2 Trailer: Netflix's Strange Science Fiction Series Is Back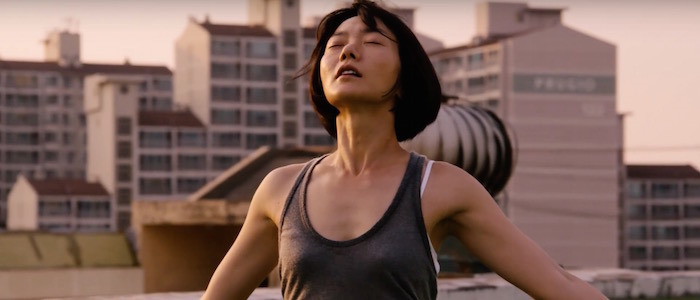 I'm a huge fan of just about everything Lana and Lilly Wachowski have touched (yes, even the Matrix sequels), but I never got around to watching Sense8, the science fiction series they co-created with J. Michael Straczynski for Netflix. However, the arrival of the trailer for the second season may be the kick in the butt I need to get around to this one. This show looks goofy and thoughtful and action-packed and honest and silly and visually dynamic...well, it looks in line with past work by both the Wachowskis and Straczynski.
The trailer for the 10-epsode second season comes with a release date – the new batch of episodes will be available to stream on May 5, 2017. However, the first episodes of the season will premiere at the Series Mania festival in Paris later this month before screening at Chicago's Music Box Theatre a few days later. So we'll be hearing some early buzz soon enough.
I remember the first season of Sense8 dividing people all over the internet, with passionate fans sticking up for it in the face of critics who couldn't stop rolling their eyes in its general direction. With the new season arriving in under a month, I suppose it's time for me to get around to having an opinion on this one.
Here's the official synopsis:
From renowned creative geniuses Lana Wachowski, Grant Hill (The Matrix, Cloud Atlas) and J. Michael Straczynski (Clint Eastwood's Changeling, World War Z), Sense8 is centered around eight characters, from different parts of the world, who experience a violent vision, and soon find themselves mentally connected by the experience.  They become connected, able to see and talk to each other as though they were in the same place, with access to each other's deepest secrets. Not only must the eight adapt to this new ability and to each other, they must figure out why their lives are now in jeopardy. In Season 2, dark forces continue to track the cluster of eight connected characters. The sensates will learn more about BPO, the secret organization searching for their cluster and others like them, and will work to protect themselves from this organization that is out to hunt and kill them.
The Sense8 cast includes Doona Bae, Jamie Clayton, Tina Desai, Tuppence Middleton, Toby Onwumere, Max Riemelt, Miguel Angel Silvestre, Brian J. Smith, Terrence Mann, Naveen Andrews, and Daryl Hannah. If you're like me and have been planning to catch up with the the first season at some point, this may be the best window to do so.