POTD: Pixar's 'Coco' Short Film 'Dante's Lunch Has An Easter Egg You Probably Missed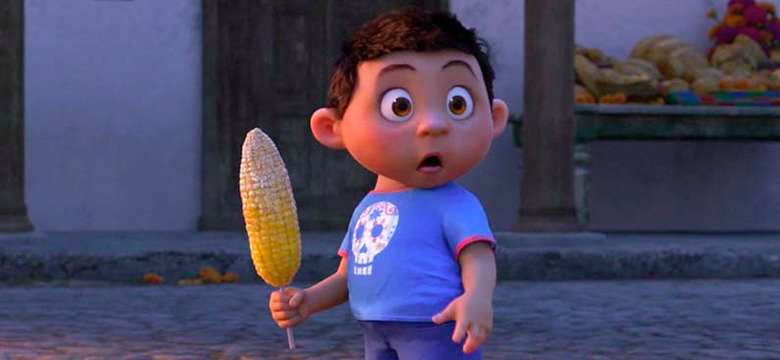 It's long been established that Pixar Animation loves inserting Easter eggs into their movies that reference the many other films they've made over the years. They even consistently tease future movies. And in the case of the recently released short film Dante's Lunch, which is linked to Pixar's upcoming feature Coco, there's an Easter that's both a reference to older movies and an upcoming one. But it's so small and quick that you probably didn't even notice.
Find out Dante's Lunch Pixar Easter egg below.
During Dante's Lunch, there's a scene where titular dog speeds past this cute boy: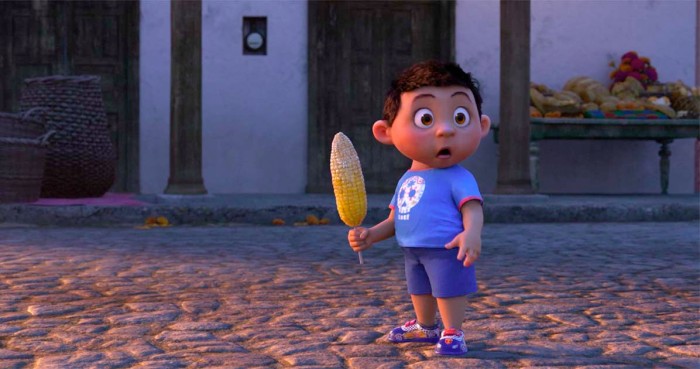 Notice any Easter egg referencing another Pixar movie in this scene? Well, just like a bad crime thriller, we can "enhance" part of this photo and get a closer look at the shoes that the kid affectionately called "Corn Boy" is wearing (via Oh My Disney):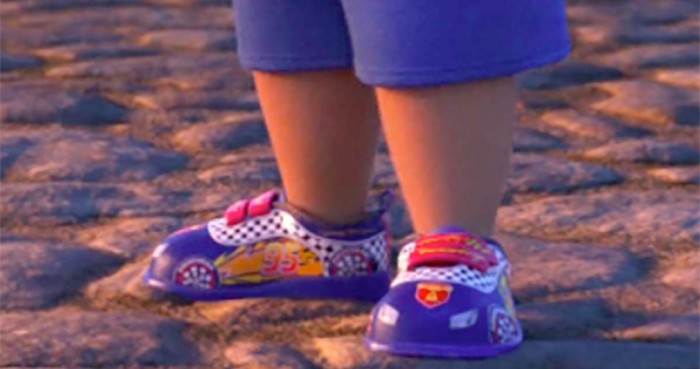 There's a car design on his shoes, and while the shoes are blue, there's clearly a number 95 on the side of those shoes in the same style that we see on Cars franchise lead character Lightning McQueen. So those are Cars shoes. And in case there's any doubt from detail-oriented Pixar fans out there, Coco director Lee Unkrich confirmed the Easter egg himself (nearly two weeks ago):
— Lee Unkrich (@leeunkrich) March 30, 2017
Not only is this an Easter egg referencing the previous Cars movies, but let's not forget that Cars 3 comes out this summer. There are plenty of Easter eggs as usual in the high speed sequel that sees Lightning McQueen struggling with being an aging racer, but that's something that we can't talk about until later this month. Stay tuned for more on that in the near future.