7 Lesser Known Stephen King Works That Would Make Great Movies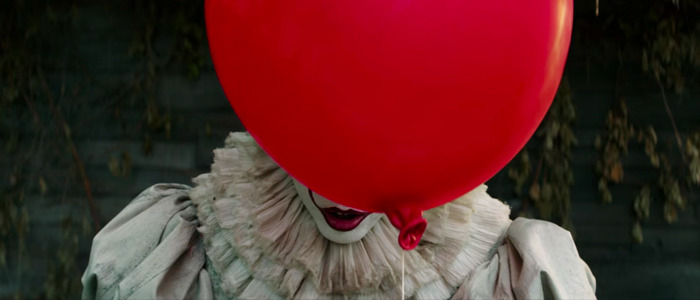 Film adaptations of Stephen King novels are experiencing a popular resurgence. Recently, the trailer for the new take on King's It (opening on September 8, 2017) set a new record for the most trailer views in 24 hours. On the horizon, there are theatrical takes on The Dark Tower and 1922 (based on a novella in King's Full Dark, No Stars), a Netflix adaptation of King's 1992 novel Gerald's Game, a TV series remake of The Mist, a series based on King's 2014 novel Mr. Mercedes, and the J.J. Abrams-produced Hulu series Castle Rock, which will draw inspiration from several of King's short stories. It's safe to say the Stephen King adaptation business is booming.
With this comes a question: what is there left to adapt? Sure, there are plenty of films to reboot and remake – a more faithful remake of Pet Sematary, for instance, would be wonderful. But then there are the outliers, the lesser-known titles that have yet to make the leap from page to screen. Let's take a deep dive into King's bibliography and examine several lesser-known titles that would make great film or TV adaptations.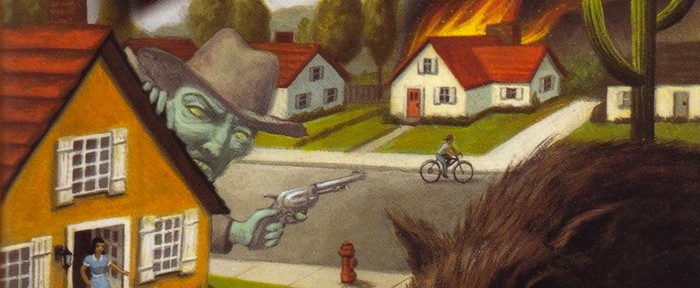 The Regulators
In 1984, Stephen King committed murder. The victim, however, never really existed. It was in '84 when King "killed off" his pseudonym Richard Bachman, after it was revealed that King and Bachman – author of such books as Thinner and Rage – were one and the same. But in 1996, King attempted an interesting experiment: he brought Bachman back from the dead and published two books – one, Desperation, under his own name; the other, The Regulators, under his pseudonym. Interestingly enough, both books have the same cast of characters, but they behave vastly differently in each work and have no knowledge of the events of either book. Desperation was adapted into a TV movie in 2006, but The Regulators remains untouched, which is odd, since it's the more cinematic of the two works.
In The Regulators, a suburban Ohio neighborhood is turned upside down upon the arrival of vans carrying shotgun-wielding killers – killers that aren't entirely human (some of the gunmen look like aliens, some look like movie cowboys). As the killing starts, the very street itself begins to change, with some houses turning into log cabins and others transforming to resemble crude child-like drawings of houses. All of this is suitably bizarre and, coupled with the sudden bursts of violence, would make for a truly remarkable film. King actually originally developed The Regulators as a screenplay for filmmaker Sam Peckinpah, but Peckinpah died before the script was completed. There is, of course, no modern Peckinpah, but if you handed this property over to Logan filmmaker James Mangold, I think he'd make a go of it.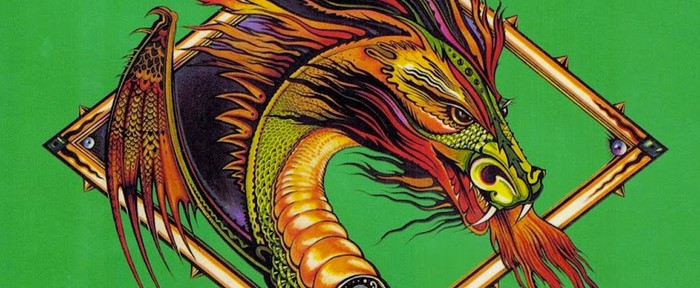 The Eyes of the Dragon
With Game of Thrones ending very soon, there's always room for a new fantasy epic television series. One perfect candidate prime for adaptation is King's frequently overlooked 1984 novel The Eyes of the Dragon. This was was King's first major deviation from the horror genre: a sword and sorcery epic that could double as a rather lengthy bedtime story; a tale of kings, castles, dragons and dark magic. The film follows two young brothers, Peter and Thomas. Handsome, outgoing, much-loved Peter is heir to the throne of the mythical Kingdom of Delain, which doesn't sit too well with his less talented, less well-regarded younger brother. Behind the scenes, the evil magician Flagg – a character who appears, in one form or another, in King's Dark Tower series and The Stand – works to destroy the entire kingdom by setting in motion a course of events that will irrevocably alter the character's lives, bringing death and turning brother against brother in the process. Unlike Game of Thrones, there's only one book to work with here, but King does enough world-building to set the stage for a talented showrunner to expand on.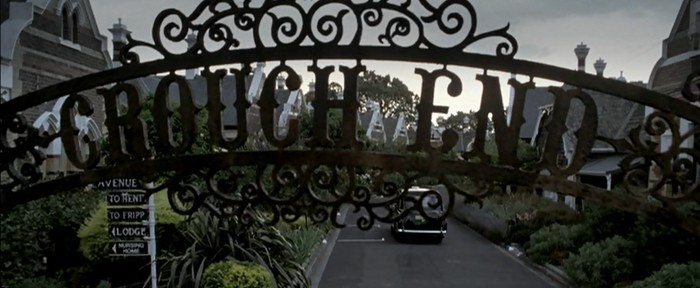 Crouch End
Crouch End is a short story that appears in Stephen King's collection Nightmares and Dreamscapes, and it's one of the most unsettling stories of the author's oeuvre. Drawing inspiration from H.P. Lovecraft's Cthulhu Mythos, King's story opens with an alarmed, disheveled American woman named Doris Freeman stumbling into a London police station. Once there, she spins a seemingly impossible tale for two rapt police constables: she and her husband Lonnie are in London on vacation, trying to locate the home of one of Lonnie's business acquaintances in the London suburb of Crouch End. But as the sun starts to set, the couple becomes lost and increasingly terrified by the things they encounter – things that defy all real logic and hint at dark, malevolent forces lurking beyond space and time.
King is one of the few modern writers adept at taking on Lovecraft's ideas, and Crouch End is all the more terrifying for it. Crouch End was adapted into an episode of the mostly forgotten TNT Nightmares and Dreamscapes TV series, but that particular adaptation stripped the story of everything that made it unique and disturbing. It's best to ignore that and flesh this out into a feature film. Let Kill List and High-Rise director Ben Wheatley helm an adaptation of this, and audiences might flee the theaters screaming (in a good way).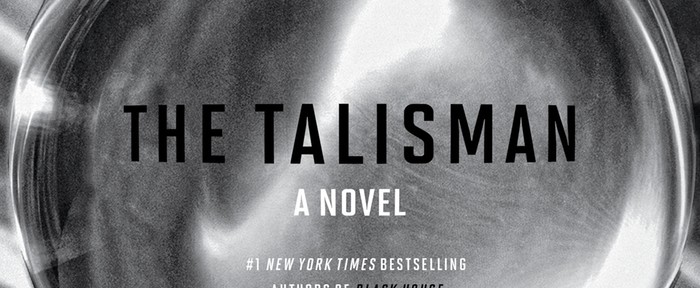 The Talisman
Co-written with Peter Straub, King's The Talisman is a fantasy-adventure that draws on Mark Twain and influences King's own Dark Tower universe. It's a sprawling tale about twelve-year-old Jack Sawyer, who one day sets off on a quest to find a crystal known as "The Talisman." Jack hopes this magical crystal can help save his mother, who is dying of cancer. Along the way, Jack stumbles upon The Territories, a bizarre parallel universe that mirrors our own. Highly anticipated at the time of its release, mostly due to the popularity of both King and Straub, The Talisman seemed to disappoint most critics. That didn't stop it from going on to achieve a cult popularity and also spawn a sequel, Black House (avoid it – it's not very good).
There's enough material in this book to spawn a TV mini-series, if not a series. In fact, at one point, Steven Spielberg attempted to adapt the book into an ABC miniseries, but it never got off the ground. Later, Congo and Arachnophobia director Frank Marshall was attached to a film adaptation, but that never found its way. My advice: give Selma and A Wrinkle in Time helmer Ava DuVernay free reign to do with this story as she pleases. The results will be dazzling.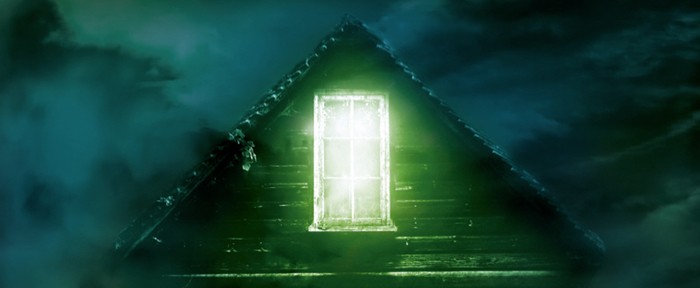 Lisey's Story
One of King's later works, Lisey's Story is another example of the author's adept skill at creating strong, compelling female characters. Lisey is the wife of a famous, and recently deceased, novelist. She's spent her life living in her husband's rather large shadow, and now has to come to terms with a life without him. As she goes about cleaning out her late husband's office, she discovers secrets and repressed memories that reveal a troubled, buried past – a past involving mental illness, murder, and the ability to transport into another dimension. Along the way, Lisey is plagued by a crazed fan of her husband.
King wrote the novel, in part, as a tribute to his wife Tabitha, to illustrate the old adage that behind every successful man is a great woman. "Spouses of creative people never get credit, and a lot of time they get the blame," King said in an interview with BookPage. "There's that story about Robert Louis Stevenson's wife urging him to throw the first draft of Dr. Jekyll and Mr. Hyde into the fire, which he did, and then he wrote the thing again. What nobody ever suggests is that maybe she was right and that the second go-round was actually better than the first." Think of all those movies about important men doing important things who occasionally stop to call home to their wives – usually played by talented, underused actresses like Amy Ryan, Laura Linney or Catherine Keener. A film adaptation of Lisey's Story would be the reverse of that – a woman stepping into the heroic role while her male spouse recedes into the background. Let A Girl Walks Home Alone at Night and The Bad Batch filmmaker Ana Lily Amirpour direct it, and we've got ourselves something special.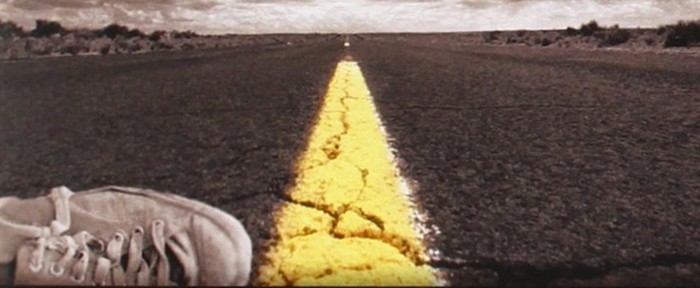 The Long Walk
Another Bachman book, The Long Walk is a dystopian nightmare that would make for a great TV series. Set in a totalitarian version of the United States in the not-too-distant future, the story follows 100 teenagers who participate in a deadly competition – it was The Hunger Games before The Hunger Games. The teens' task seems simple enough: they just have to walk. But there are a few catches: the walkers have to maintain a speed of at least four miles per hour. If they drop below that speed once, they get a warning. If they get three warnings, they're executed. They'll also be killed if they try to leave the track they're forced to walk on. There's no real finish line, and there are no real breaks. The only way you win is by being the last contestant standing. It's a bleak, unrelenting tale of hopelessness – so it should fit right into our modern era. The Shawshank Redemption and The Mist filmmaker Frank Darabont owns the rights to The Long Walk, and claims he'll get around to making the film one day, but it would be much better served as a series – something like Lost, maybe, just (hopefully) without the lackluster final season.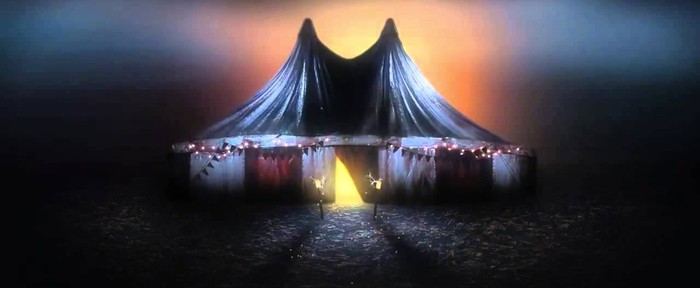 Revival
In Mary Shelley's Frankenstein, Victor Frankenstein's only real friend is a man named Henry Clerval – a secondary character who remains on the sidelines, mostly unaware of what his good buddy is doing with cadavers and electricity. Now imagine Frankenstein retold from Henry's point of view. That's Revival, King's 2014 novel. Young Jamie (the Clerval-like character) is enamored with local minister Charles Jacobs (the eventual Frankenstein). In fact, everyone in town loves Jacobs. But when Jacobs' wife and baby die in an auto accident, Jacobs renounces God, is banished from town, and strikes out as a sideshow faith healer who claims to be able to "save" people with electricity.
As Jamie grows up, Jacobs always remains on the periphery, and Jamie occasionally crosses paths with the disgraced minister while also frequently hearing about mysterious and alarming rumors about the man. Jamie and Jacobs finally come together in the book's final section, which turns into a Lovecraftian nightmare about death. I'll be honest: Revival is actually a little wobbly, but there's enough good material here that someone could reshape into a truly disturbing film. Karyn Kusama, who handled tension and grief so masterfully in The Invitation, would be the perfect choice to bring Revival to life.