Guillermo Del Toro On Why He Left 'Pacific Rim: Uprising'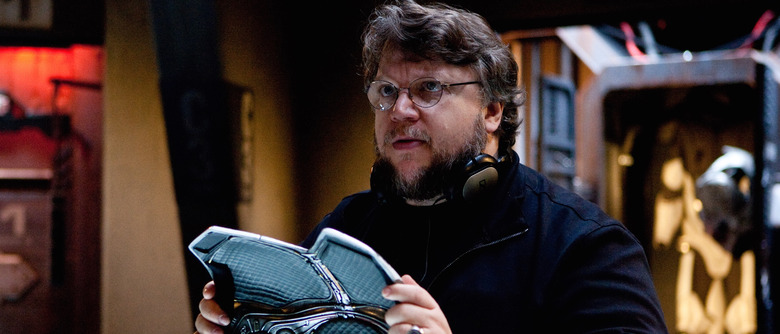 Pacific Rim is a big 'ol popcorn movie that shines with Guillermo del Toro's personality. After establishing a vibrant near-future in which Jaegers and Kaiju clash with glee, del Toro bowed out of directing the sequel, Pacific Rim: Uprising. For a while, especially when the project struggled to the green light, del Toro was still onboard to direct, but scheduling issues led to his departure.
The producer is still very much involved in Uprising, but of course, Steven S. DeKnight (Daredevil) eventually stepped in to direct the sequel. Find out why Guillermo del Toro left Pacific Rim 2 below.
Instead of waiting nine months to get Pacific Rim 2 up and running, del Toro moved on to direct The Shape of Water, which sounds like a tender, fantastical love story. He discussed his departure more in depth recently with Collider, as he was promoting his Netflix series, Trollhunters:
The timing started to suck. I had this little movie that I wanted to do, The Shape of Water, very, very much. At one point it was [between] Justice League Dark or Pacific Rim, I said, 'Let's go to Pacific Rim.' The reality is they said, 'We're gonna need to postpone,' because they were changing hands—Legendary was going to be sold to China, to a Chinese company [the Wanda Group]. They said, 'We've gotta wait nine months' and I said, 'I'm not waiting nine months, I'm shooting a movie,' and I went and shot [The Shape of Water] and we chose Steven DeKnight.
Del Toro compares his role as a producer to a cornerman. The Pan's Labyrinth director is there if DeKnight needs him, but apparently, the Daredevil showrunner, who's making his feature directorial debut, is doing just fine on his own. Del Toro says his sequel is different from the one he developed, which he's completely accepting of:
It's going great. I see dailies every day, I see early cuts, I see teasers. They're doing great. It lets him have his style, lets him have his notion of the characters. I wrote a screenplay, developed two or three drafts of that screenplay—this is different than what I developed, and I'm OK. A producer is in the corner, the director is in the ring. The producer's not getting the punches, the director is, so shut up, wait in the corner, refresh the towel and wait for the director to come to you.
Del Toro added the decision wasn't too tough to exit the sequel because of his passion for The Shape of Water. With DeKnight behind the camera, we should expect a different flavor, maybe a slightly different tone with the sequel. Del Toro's fingerprints were all over the world of Pacific Rim, which is a huge part of that movie's appeal. It's not just any big monster movie; it's a Guillermo del Toro monster movie. Whether we'll miss his joyful sensibility at all in the sequel, we'll find out in less than a year.
Pacific Rim: Uprising opens in theaters February 23, 2018. The Shape of Water comes out this November.