Sam Mendes In Talks To Direct 'My Favorite Thing Is Monsters'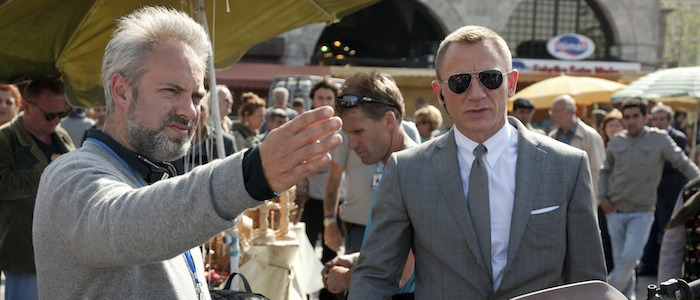 After spending a few years of exploring James Bond's personal demons, director Sam Mendes is considering adding another comic book adaptation to his filmography with My Favorite Thing Is Monsters. The director, who previously adapted Road to Perdition for the big screen, is in talks to turn Emil Ferris' acclaimed graphic novel into a movie for Sony. The story involves "B-movie horror and pulp monster iconography."
Below, learn more about the potential My Favorite Thing Is Monsters adaptation.
Deadline writes that Sony won the project in a bidding war last week. Now, Mendes is in early talks to possibly direct and develop My Favorite Thing is Monsters through his production company, Neal Street. Ferris' story is set in the 1960s Chicago and follows a 10-year-old, Karen Reyes, who's trying to figure out who murdered her upstairs neighbor, Anka Silverberg, a Holocaust survivor.
Based on the graphic novel's synopsis, there's far more to the story than a murder mystery:
Set against the tumultuous political backdrop of late '60s Chicago, My Favorite Thing Is Monsters is the fictional graphic diary of 10-year-old Karen Reyes, filled with B-movie horror and pulp monster magazines iconography. Karen Reyes tries to solve the murder of her enigmatic upstairs neighbor, Anka Silverberg, a holocaust survivor, while the interconnected stories of those around her unfold. When Karen's investigation takes us back to Anka's life in Nazi Germany, the reader discovers how the personal, the political, the past, and the present converge.
My Favorite Thing is Monsters is Ferris' debut graphic novel. Previously, she worked as an illustrator and toy sculptor. The author was raised on creature features, which she cites as a source of inspiration. You can find some of her beautiful work at her website.
Here's a page from the author's graphic novel (published in February):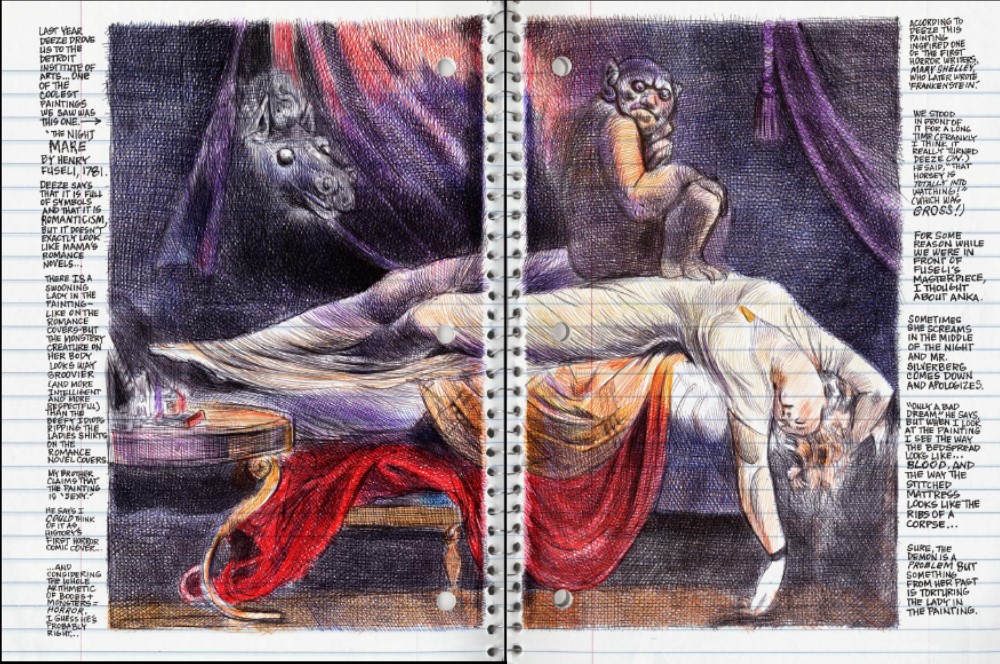 The last time Mendes took on a graphic novel adaptation, we got the wonderful Road to Perdition. Mendes has considered other comic book properties over the years, namely Preacher, which he thought someone could one day make work as television series (and he was right, of course). As for superhero movies, they don't interest Mendes, as if that wasn't obvious based on most of his work.
Following the long and exhaustive Spectre shoot, it's not surprising to see the filmmaker taking on a movie smaller in scale. The only other film project he's attached himself to since his last Bond pic is Disney's live-action James and the Giant Peach.