'Call Of Duty' Cinematic Universe Planned, Taking Cues From Marvel With Movies & TV Shows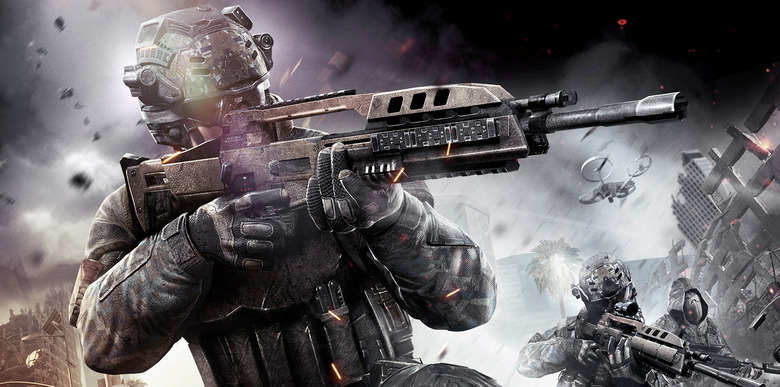 Back in the fall of 2015, Activision Blizzard announced the creation of Activision Blizzard Studios, an entertainment company focused on giving their video game titles film and TV adaptations for even more brand recognition in the media landscape. One of the first video games they were hoping to give the multimedia treatment to was the long-running, best-selling Call of Duty series, but we haven't heard anything since that initial announcement. That changed today.
In a new interview with Activision Blizzard Studios co-presidents Stacey Sher (who has produced several Quentin Tarantino movies) and Nick Van Dyk (a former Disney executive), it was revealed that they have ambitious plans for Call of Duty to become a cinematic universe that spans through multiple films and TV shows, akin to the successful and coveted Marvel Cinematic Universe.
Find out more about the Call of Duty cinematic universe after the jump.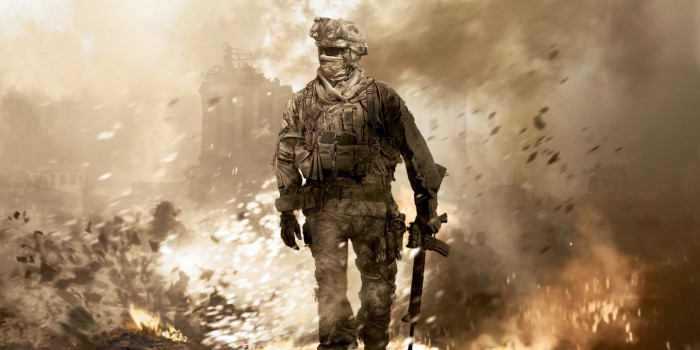 Several Years of Films Planned
Speaking with The Guardian, Stacey Sher explained that they already have long term plans in place for Call of Duty movies that would span several years, each bringing a different part of the Call of Duty video game franchise to the big screen:
"We have plotted out many years. We put together this group of writers to talk about where we were going. There'll be a film that feels more like Black Ops, the story behind the story. The Modern Warfare series looks at what it's like to fight a war with the eyes of the world on you. And then maybe something that is more of a hybrid, where you are looking at private, covert operations, while a public operation is going on."
That's three movies right there, and rather than bringing to life the story that already lies within these video games, adaptations will moreso "draw on the feel of the different incarnations of the game" rather than merely porting any of the game's campaign mode plots to the big screen. Van Dyk clarifies:
"It's going to have the same sort of high-adrenaline, high-energy aesthetic as the game, but it's not a literal adaptation. It's a much more broad and inclusive, global in scope ... a big, tentpole Marvel-esque movie."
Man, they really want to wear the same shoes that Marvel has been strutting around in for awhile now. Of course, so does everyone who is trying to create a major franchise. Warner Bros. and DC Entertainment are trying to have the DC Expanded Universe follow in their footsteps, and Star Wars recently expanded the scope of their movies with Rogue One: A Star Wars Story, and will continue to do with spin-offs between the milestone saga episodes. With someone like Van Dyk involved, who was instrumental in acquiring the Marvel and Star Wars properties to become what they are today at Disney, Activision Blizzard Studios may be able to pull it off.
The question is whether Call of Duty can sustain a cinematic universe like that. How different can all of these war films really be? Like any good war drama, there has to be compelling characters to go along with the drama and action that comes by default on the battlefield. Thankfully, Call of Duty doesn't really have to be as much of a slave to their fanbase since it's the kind of video game where the story doesn't matter as much as the action the player is getting. But hopefully with the producer of Pulp Fiction, Django Unchained and The Hateful Eight involved, Activision Blizzard Studios doesn't take that same approach with the movies.
The hope is for production to start on the first Call of Duty movie within a couple years.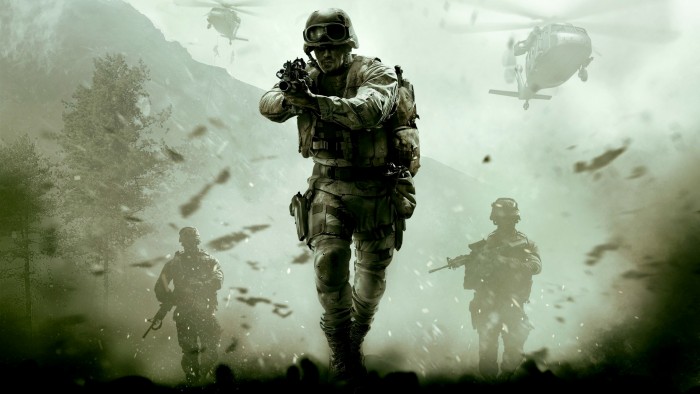 There Are TV Shows in the Works Too
Outside of movies, Activision Blizzard Studios hopes to expand the Call of Duty franchise to the small screen as well, not unlike what Marvel has done with Agents of SHIELD and all of the Netflix TV shows that are leading to the assembly of The Defenders. Much like the movies, TV shows would focus on different kinds of war and conflicts. There could be one diving into World War II and another looking at Vietnam, perhaps emulating shows like Band of Brothers and The Pacific on HBO.
As of now, there's no indication as to where these shows might end up, or if they'll only move forward after the first film hits theaters, but it's clear that Stacey Sher and Nick Van Dyk are hoping to do big things with Call of Duty. After all, Van Dyk previously said, "We're not in the film and television business, we're in the franchise, intellectual property business." Hopefully they're also in the business of producing high quality programming that fits in with their lofty ideas for brand names.
Are you interested in a Call of Duty cinematic universe?