Arnold Schwarzenegger Won't Be In 'The Predator': "I'm Not Going To Do That"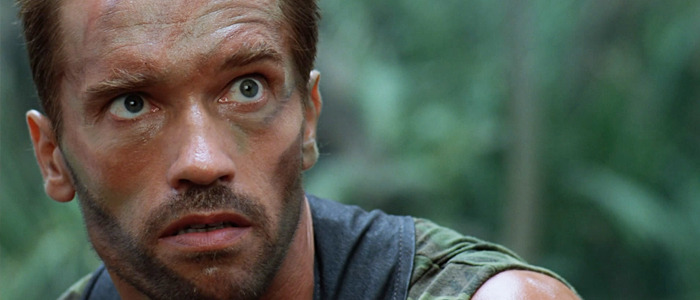 One of Arnold Schwarzenegger's favorite catchphrases is "I'll be back," but it sounds like that won't be the case when it comes to reprising his role as the action hero Dutch in writer/director Shane Black's upcoming revamp of The Predator. After teasing the possibility of a return to the franchise, the actor seems to have made his decision. Read why Arnold Schwarzenegger won't be in The Predator below.
Why Arnold Schwarzenegger Won't Be in The Predator
In an interview with Yahoo Movies, Schwarzenegger was asked if he was involved with the new film in any way. Here's what he said:
"They asked me, and I read it, and I didn't like it — whatever they offered. So I'm not going to do that, no. Except if there's a chance that they rewrite it, or make it a more significant role. But the way it is now, no, I won't do that."
That's...disappointing. Since Arnold's Dutch managed to survive his first encounter with the Predator in John McTiernan's original 1987 action classic, I had my fingers crossed for at least a cameo. And according to AVPGalaxy.net, who apparently got their hands on a leaked script, that's exactly what Black and co-writer Fred Dekker had in mind:
From what information Alien vs. Predator Galaxy has been able to obtain from the supposed leaked script, Dutch appeared at the very end of the script for a very short cameo with a few lines that sets up a sequel.
Early this morning, Black responded to a fan on Twitter and speculated that Schwarzenegger passed on the movie because he didn't have a large enough role.
Me too... I spoke with him, I think it was that he didn't have enough to do. Enough presence in the film.

— Shane Black (@BonafideBlack) April 6, 2017
Arnold has spent the past few years exploring melancholy material in small films like Maggie and Aftermath, but like his good friend and '80s competitor Sylvester Stallone (who just vacated The Expendables franchise, prompting Schwarzenegger to do the same), he's also easing back in to a few of his famous characters. Terminator Genisys saw him reprise the role of the T-800, and he's developing other sequels like The Legend of Conan and Triplets in which he'd return to parts audiences already know him for. It's a shame The Predator won't be included on that list.
I know it was seven years ago, but I'm still feeling a little burned by the trailer for 2010's Predators, which promised this amazing shot of Adrien Brody in the sights of a bunch of at least twelve alien mercenaries: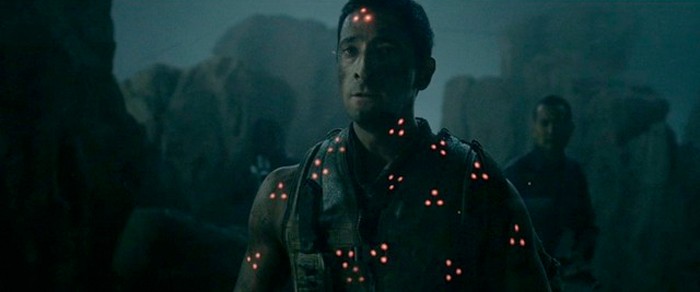 ...but only actually delivered this shot in the final movie: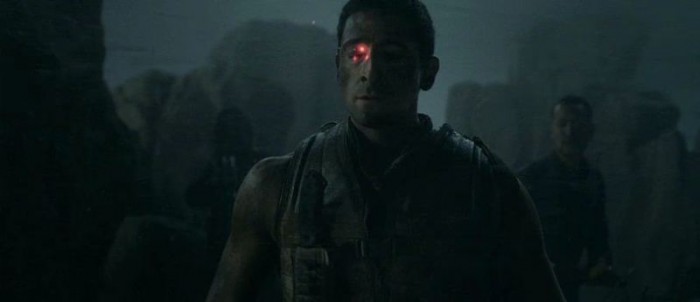 Not cool, guys. That's one of the most egregious examples of bullshit marketing tactics in recent memory. Here's hoping 20th Century Fox doesn't pull anything like that with Black's new film.
The Predator stars Boyd Holbrook, Thomas Jane, Alfie Allen, Trevante Rhodes, Sterling K. Brown, Keegan-Michael Key, Olivia Munn, Edward James Olmos, and Jacob Tremblay. It hits theaters on February 9, 2018.