Christian Bale May Play Dick Cheney In Adam McKay-Directed Biopic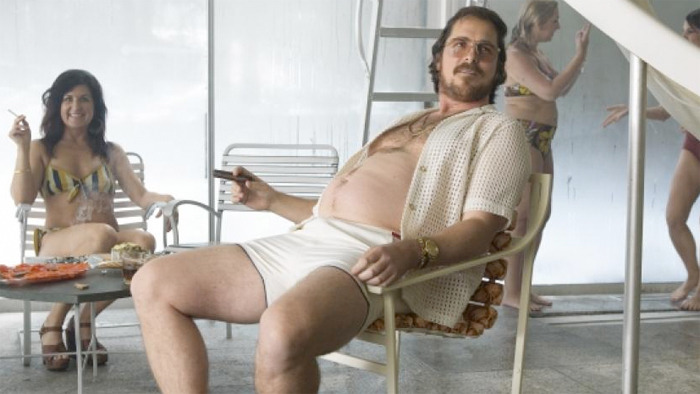 Christian Bale's next terrifying physical transformation may be into former Vice President Dick Cheney.
The actor may be reuniting with The Big Short director Adam McKay to star in an untitled biopic on Cheney in development. Joining Bale will be his The Big Short co-star Steve Carell and also his American Hustle co-star Amy Adams, both in talks with Paramount to star in the film about the controversial right-hand man to President George W. Bush.
The Hollywood Reporter has news of Christian Bale playing Dick Cheney, described as "an ardent supporter of strong anti-terrorist actions and a key supporter of the Iraq War." Cheney was also an infamous defender of the use of torture in interrogations — earning him accusations of being a war criminal — as well as accidentally shooting men in the face during hunting trips.
Meanwhile, Carell is in talks for the role of Secretary of Defense Donald Rumsfeld while Adams would play Cheney's wife, Lynne Cheney, who was famously called out by Eminem in one of his rap tracks after she singled him out during congressional testimony.
Bale is a method actor known for his dramatic physical transformations for his films, famously dropping 60 pounds to play an amnesiac in The Machinist, and recently putting on 40 pounds to play an overweight con artist in American Hustle. However, it may take a little more movie magic to transform the 43-year-old actor into Cheney, who was 60 years old and balding when he served as vice president under Bush. I'm guessing Bale will resort to prosthetics and movie magic, and not try to undergo some horrifying treatment to actually age himself 20 years.
McKay announced the project last November, shortly after the election of Donald Trump. It's yet to be seen whether McKay will give the biopic the same rose-colored nostalgia filter through which the media is now seeing the George W. Bush administration, thanks to the torrent of bad news and "bad dudes" that has been the Trump administration.
This Cheney biopic looks like another serious step forward for McKay, whose hasn't directed a film since 2015's The Big Short. While The Big Short admittedly had threads of self-deprecating humor infused throughout the film, it marked a career shift for the comedy director. McKay, who became known for directing raunchy comedies such as Anchorman: The Legend of Ron Burgundy and Step Brothers, made his first foray into "prestige picture" territory with the slick and smart dive into the economic and housing market collapse in the mid-2000s. The Big Short won McKay his first Oscar for Best Adapted Screenplay, and was nominated for five other Academy Awards.
There are no other details on the Cheney biopic, but hopefully McKay can approach the film with the same wit and intelligence which he showcased in The Big Short. And maybe include another Margot Robbie bathtub scene to explain the intricacies of the Bush administration's anti-terrorism campaign.
McKay is producing with his Gary Sanchez Productions partners Will Ferrell and Kevin Messick. Plan B is also producing.