'Fargo' Season 3 First Look: A Wild Goose Chase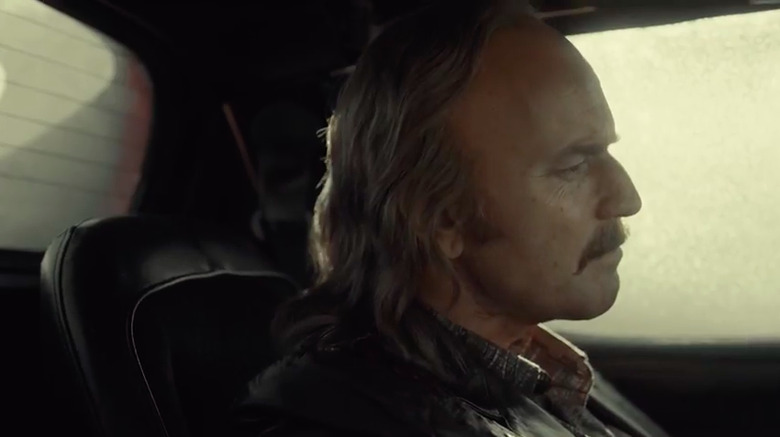 "As you can imagine, things go wrong," actor Michael Stuhlbarg says about season 3 of Fargo, succinctly summing up the series in which dreams are rarely ever made. Noah Hawley's show often involves characters making poor decisions, much to our delight and horror. Starting April 19, we'll meet a new batch of desperate Fargo characters doomed by coincidence and fate.
Below, watch the Fargo season 3 featurette.
Ray (Ewan McGregor) has a serious beef with the Parking Lot King of Minnesota, his brother, Emmit Stussy (Ewan McGregor). TV spots have teased their quarrel, which all started over three dozen vintage stamps. Emmit cheated his brother over what was once his, possibly robbing him of a better life.
Now, he wants what he's owed so that he can buy a ring for his girlfriend, Nikki Swango (Mary Elizabeth Winstead), a killer at the bridge table. With the help of an endearing and trusty pothead criminal, played by Scott McNairy (Halt and Catch Fire), the three of them will try to steal some stamps.
Whether they're involved in the murder Police Chief Gloria Burgle (Carrie Coon) is investigating, we'll know soon enough.
Fargo Season 3 First Look
Season 3 of Fargo hasn't even started, but maybe because we've already seen a decent amount of ads for it, and because he's a great actor, it's already easy to look past the fact it's Ewan McGregor in two roles. He comes across as an empathetic sadsack as Ray, but like most characters on Fargo, he'll possibly test our empathy throughout season 3.
Here's the synopsis:
Set in 2010, the third season centers on "Emmit" and his slightly younger brother "Ray Stussy" (both played by Ewan McGregor). Emmit, the Parking Lot King of Minnesota, sees himself as an American success story, whereas Ray is more of a cautionary tale. Forever living in his more successful brother's shadow, Ray is a balding and pot-bellied parole officer with a huge chip on his shoulder about the hand he's been dealt – and he blames his brother. Their sibling rivalry follows a twisted path that begins with petty theft but soon leads to murder, mobsters and cut-throat competitive bridge. Carrie Coon stars as "Gloria Burgle," the steady chief of the local police department. A newly divorced mother, Gloria is trying to understand the new world around her, where people connect more intimately with their phones than with the people around them. Mary Elizabeth Winstead stars as Ray's girlfriend, "Nikki Swango," a crafty and alluring recent parolee with a passion for competitive bridge. David Thewlis stars as "V.M. Vargas," a mysterious loner and true capitalist whose bosses plan to partner with Emmit, whether "The Parking Lot King" likes it or not.
Fargo is less than two short weeks away on April 19.