Star Wars Bits: A Classic Vehicle Gets An Upgrade In 'The Last Jedi', The Story Behind One Of 'Rogue One's Best Moments, And More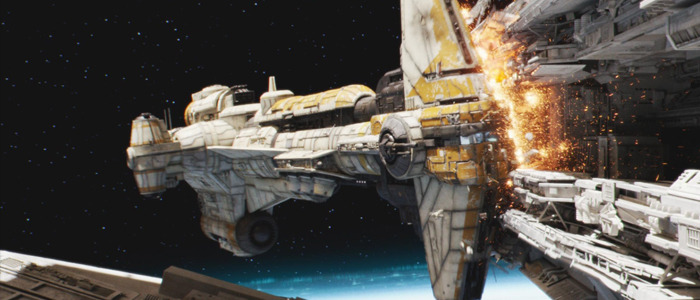 In this edition of Star Wars Bits:
Details about Benicio Del Toro's ship in The Last Jedi
The name of a new planet in a galaxy far, far away
A classic Empire vehicle gets a major upgrade
A weird Rogue One crossover that almost happened
One of Rogue One's best moments was barely scripted
There are some light spoilers ahead for locations that may appear The Last Jedi. Proceed with caution.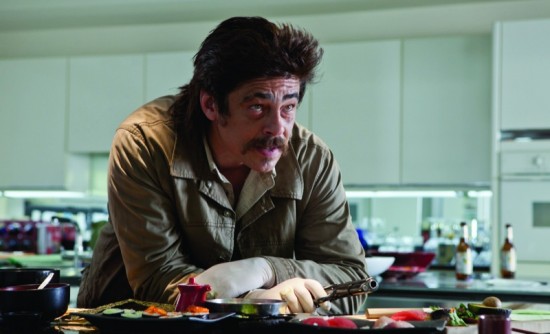 Let's start off with some news about The Last Jedi. We know Benicio del Toro plays a mysterious man in black, but MakingStarWars has some new info about that character's ship, describing the interior as a mixture of the Millennium Falcon's and the Apple-influenced design of J.J. Abrams' Star Trek movies. "If the Falcon is a Winnebago," they say, "this ship is a luxury yacht made by Bill Gates." Sounds pretty sleek to me.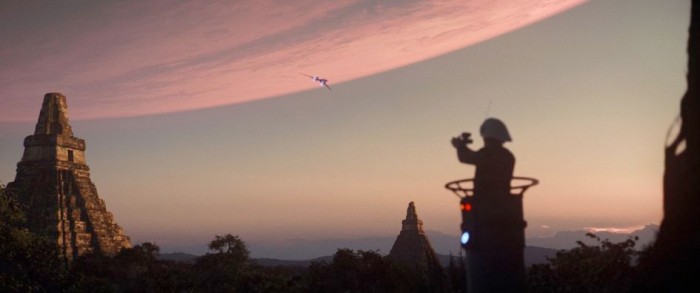 Rian Johnson's upcoming sequel reportedly takes place partially in some sort of casino environment. These portions of the movie were filmed on location in Dubrovnik, Croatia, and the interiors were shot on stages at London's Pinewood Studios. MakingStarWars has reportedly ascertained the name of the planet on which this casino is set. It's apparently called Canto Bight, which is a fittingly bizarre-sounding name for a planet. The outlet cautions that there's a possibility this is simply be a code word for the planet's actual name, but Canto Bight sounds weird enough to be legit.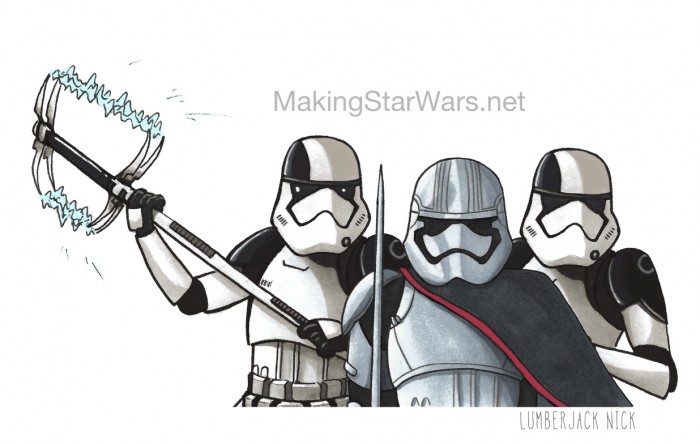 MakingStarWars also has spies that say Gwendoline Christie's Captain Phasma will be accompanied by two Executioner Stormtroopers in The Last Jedi. Above is a "police sketch" type of iteration of what they'll look like in the movie. That Executioner's staff looks nasty.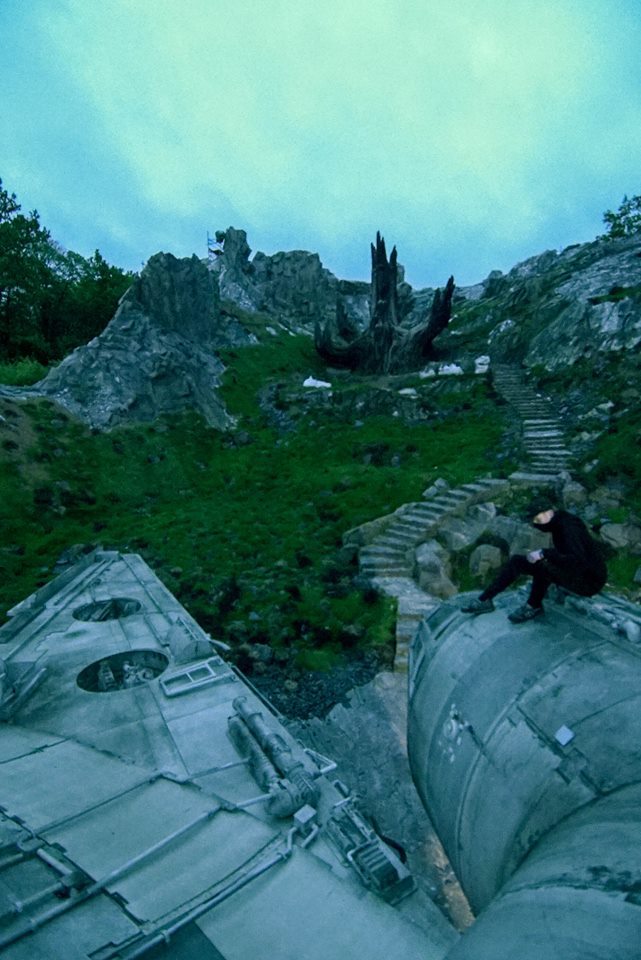 As you can see from the photo above (via MSW), that's the Millennium Falcon and a leafless tree among the rocks on what appears to be the planet of Ahch-To, where Rey met Luke at the end of The Force Awakens. Fans have been speculating about whether that tree has any tie directly to the Force (sort of like how Vader's castle is linked with the dark side), but MSW reports that they've seen either set photos or secret video that reveals the tree on fire. Feel free to sound off in the comments about what that might mean.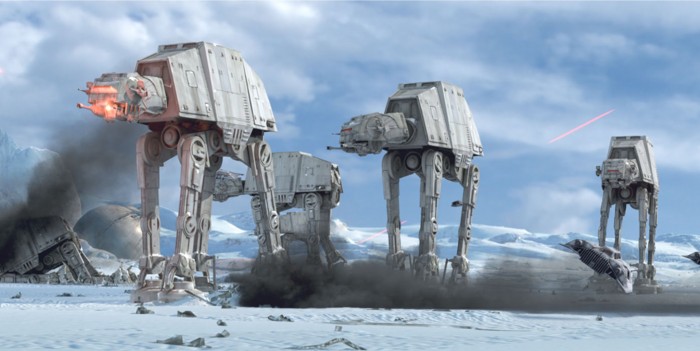 The classic AT-AT is getting an upgrade in The Last Jedi. MSW says they've seen the new models, which are called "First Order Heavy Assault Walkers," and they're apparently huge – as in, much taller than the AT-ATs and double the width. They reportedly have reinforced legs (so pesky ships won't be able to rope them down), and the design is described as being similar to "pissed off gorillas." I'm going to need to see these before I can fully wrap my head around that, but I like the idea that the First Order has finally learned something from the past and built an upgraded model to prove it.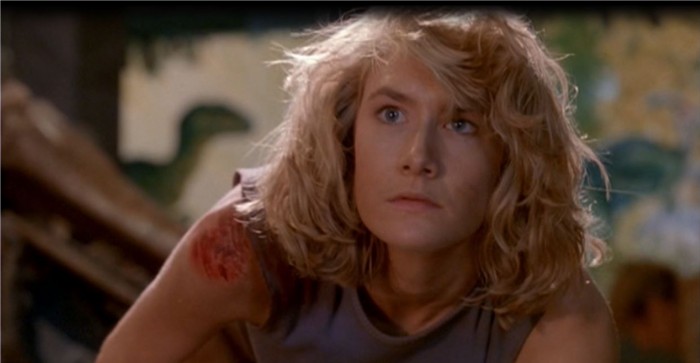 Jurassic Park star Laura Dern is going to have a hell of a year with Big Little Lies, Twin Peaks, and The Last Jedi. And her Last Jedi role is totally shrouded in mystery – even from her own family. JediNews says she's keeping secrets from her own children because she doesn't want to put them in the position of having to then keep those same secrets from friends and fans. Ah, the sacrifices mothers make for their kids.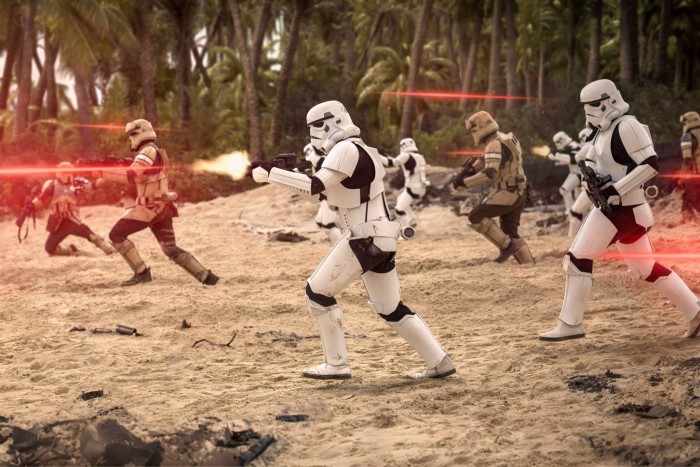 Star Wars Explained dove into the novelization of Rogue One and in the video below, they highlight the final thoughts of every major character before their deaths in the film. Pour one out for K-2SO, whose last thoughts might have you wiping away a single tear.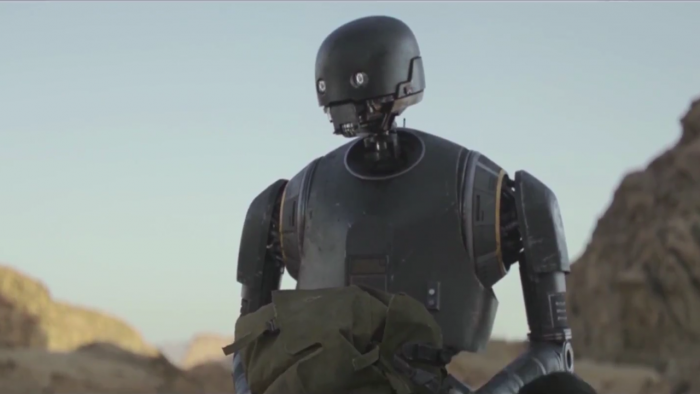 Speaking of K-2, actor Alan Tudyk told io9 that when he was first contacted by Rogue One director Gareth Edwards, he thought it was because the director wanted to pick his brain about playing a robot in 2004's I, Robot.
"I just thought he was asking me for information. So I just had a conversation with him like, 'You don't want to get yourself trapped. Whoever plays your robot, you have to give them their takes. You can't just throw them to the side and fix it in post because you're not going to be able to fix it in post. You've got to do it on set, on the day.'"
He says he "felt like such an ass" after Edwards eventually gave him the job and explained how one of his first films was about CGI robots. But hey, it all worked out in the end.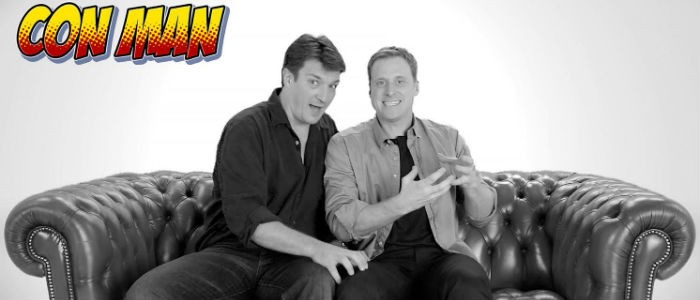 One more Tudyk-related piece of info: his Con Man character Wray Nerely, was this close to appearing in Rogue One. The actor told SyFy Wire:
"Wray Nerely had a scene in Star Wars. He played an Imperial pilot, flying a spaceship going through the [shield-gate] lock. It was about them locking it down, and he was involved in that moment. It just didn't work for the final cut, but I shot it, and I was going to use Wray Nerely as my credit."
I don't watch Con Man, but that would have been a cool little moment for fans of Tudyk's web series.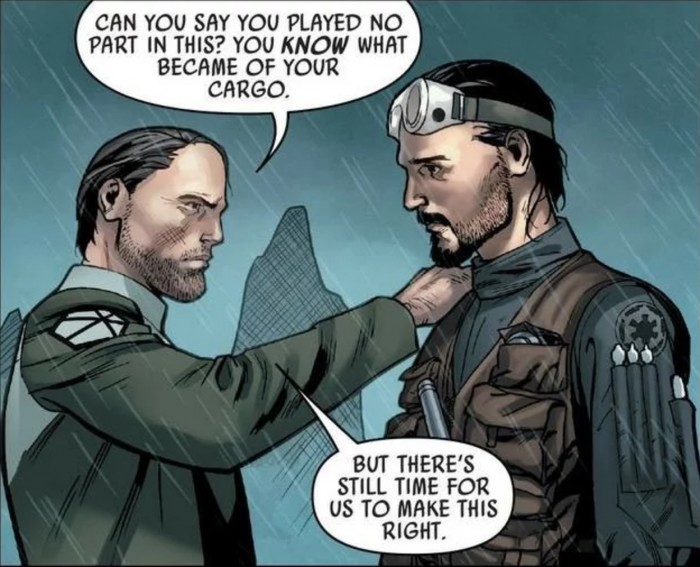 StarWarsNewsNet reviews the first issue of Marvel's Rogue One comic adaptation, which apparently adds to the story by showing us moments that weren't in the film's final cut, including "the fateful encounter between Galen and Bodhi Rook that pushes the imperial cargo pilot to defect and look for Saw Gerrera's rebels."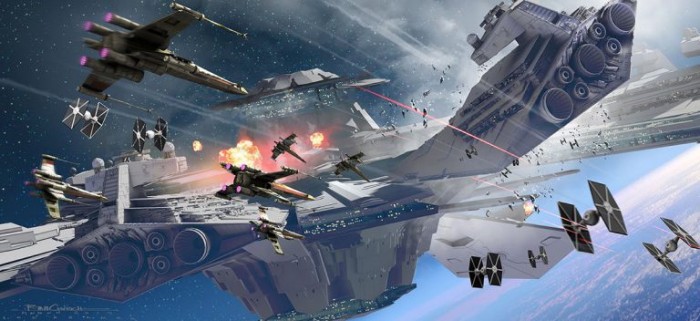 Turns out one of Rogue One's coolest moments was barely scripted at all. Blastr caught up with ILM's John Knoll, who came up with the initial story for the film, and he revealed that the destruction of the two Star Destroyers was left to his post-production department. That's how that awesome Hammerhead Corvette idea came about.
"Blowing something up by hitting the weak spot and making the reactor blow up has just been done so many times, even outside of Star Wars, that I really didn't want to do that. I love this idea of making it all about the mechanical damage."
Let's wrap up with one more Star Wars Explained video. This one compiles everything they know about the altered and deleted scenes of Rogue One (and as we all know by now, the film underwent some massive changes throughout its production). Give it a watch, and see if there's a piece of trivia you've never heard before.