Darren Aronofsky's New Film 'Mother!' Is A Horror Thriller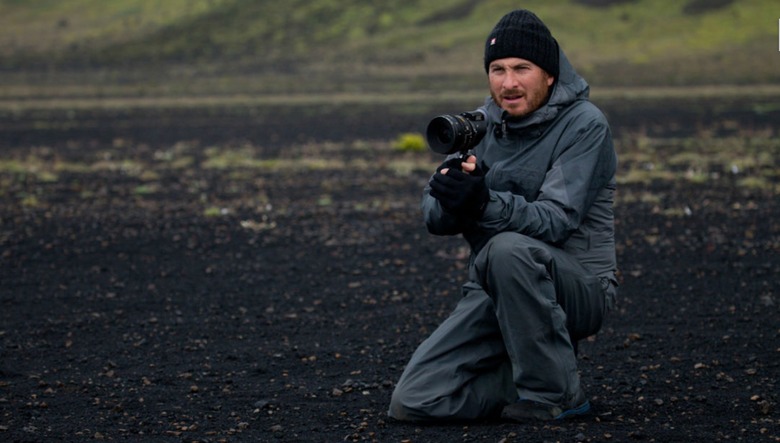 Requiem for a Dream director Darren Aronofsky was prepping an Evel Knievel biopic as his directorial follow-up to 2014's Noah, but he ultimately moved on from that project and instead got the ball rolling on Mother!, a mysterious film with Jennifer Lawrence and Javier Bardem in the lead roles.
We known the film follows "a couple whose relationship is tested when uninvited guests arrive at their home, disrupting their tranquil existence," but that's all that's been announced so far. Thanks to a new report, we now at least know the filmmaker will be returning to familiar genre territory in his newest movie. Read on to learn more about Darren Aronofsky's Mother!.
At CinemaCon last week, Paramount's Domestic Distribution chief Kyle Davies promised movie exhibitors that audiences could expect "thrills and chills" from Aronofsky's latest. The Wrap has a separate source that called the film a horror thriller, one that's apparently "flirting with the same psycho-horror that won Natalie Portman an Oscar for the unraveling ballerina she played in Black Swan." Sounds great to me.
We still don't know much about the film's actual plot, but I'm excited to see the director head back to the kind of genre work he's done before. The Fountain, his rumination on death, is one of my all-time favorite films, and even his seemingly straightforward movies often aren't easily categorized as simply one type of movie or another. Aronofsky wrote this movie's screenplay, and over the course of his career, he's proven time and again that he has the ability to craft narratives that elicit terrific performances from his actors. Unsurprisingly, he's pulled together an excellent cast for this one, too; Michelle Pfeiffer, Domnhall Gleeson, Ed Harris, and Kristen Wiig will co-star with Lawrence and Bardem.
And those actors aren't the only notable names on board here: Jóhann Jóhannsson will compose the score, and his work on films like Sicario and Arrival indicate that he'll be able to create a perfect aural match with the kind of visual intensity the director often brings to his work. I can't wait to see what kind of results this collaboration yields.
Since Noah was released in 2014, Aronofsky has kept busy as a producer, reuniting with Black Swan star Portman to produce the Jacqueline Kennedy biopic Jackie and teaming with Arnold Schwarzenegger for the plane crash drama Aftermath, which was formerly titled 478.
The unusually-titled mother! hits theaters on October 13, 2017.