Jeffrey Dean Morgan Joins Dwayne Johnson In 'Rampage'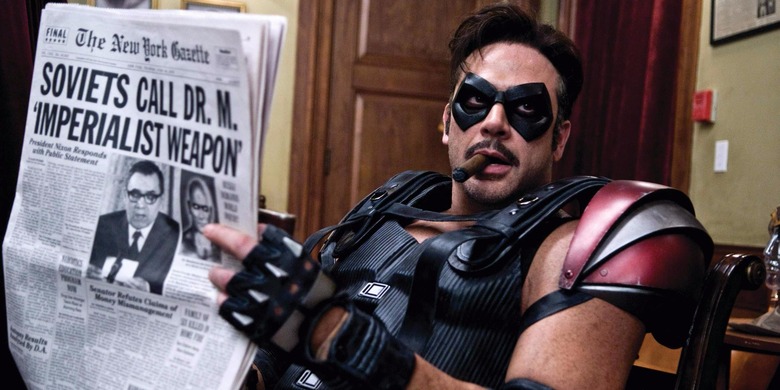 There are three huge monsters running amok across North America in Rampage. God help the one that tries to mess with Jeffrey Dean Morgan (The Walking Dead), who along with star Dwayne Johnson, we wouldn't mind seeing go a few rounds, hand-to-hand, with a giant wolf or giant lizard. That dream may come true because Morgan has just been cast in Brad Peyton's (San Andreas) video game adaption.
Below, learn more about the Jeffrey Dean Morgan Rampage casting news.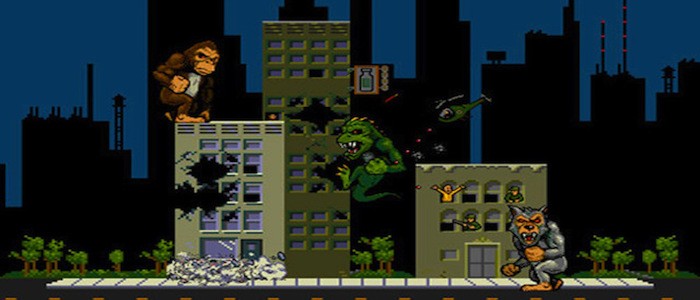 Deadline got the scoop on Morgan's role. The Magic City star is going to play Agent Russell, a character with "serious swagger and attitude" who's a part of a secret government division, OGA. Whether Morgan's government suit wants to help or get in the way of Johnson's character, an animal lover, isn't clear.
Morgan joins a notably cool cast, including recent Oscar nominee Naomie Harris (Moonlight), the one and only Joe Manganiello (Magic Mike XXL), Jake Lacey (Carol), Marley Shelton (Grindhouse), P.J. Byrne (Big Little Lies), and fellow Watchmen star, Malin Akerman.
They're all starring in a film Peyton makes sound considerably more serious than its source material, Midway's classic 1986 video arcade game, which mostly just involves a lot of destruction caused by the three mega monsters, including the giant gorilla. When Peyton discussed his video game adaptation, he said they're using their "love of the original game" as their inspiration:
It's going to be a lot more emotional, a lot scarier and a lot more real than you'd expect. So you look at that original concept about a lab that affects these animals and makes them rampage, and that's the nugget. If they called me tomorrow to do Call of Duty, I wouldn't want to play any of the Call of Duty games. I'd have to come up with something that deserves to be its own thing. That's where a lot of these movies can go wrong.
One ingredient a lot of those movies didn't have? Dwayne Johnson, who's one of the biggest stars and most talented actors to star in an adaptation of a video game. Most of these adaptations are lifeless, but maybe Johnson's charisma – and Morgan's and the rest of the cast – will help give some life to Rampage, which could make for one big, fun monster movie, This latest casting news helps raise expectations, too. Morgan, who recently left a mark with Walking Dead fans, nailed the Comedian in Watchmen, and was rather good in Magic City, is always a welcomed addition to any project.
Rampage opens in theaters April 20, 2018.