Shia LaBeouf's 'Man Down' Sells Just One Ticket In The UK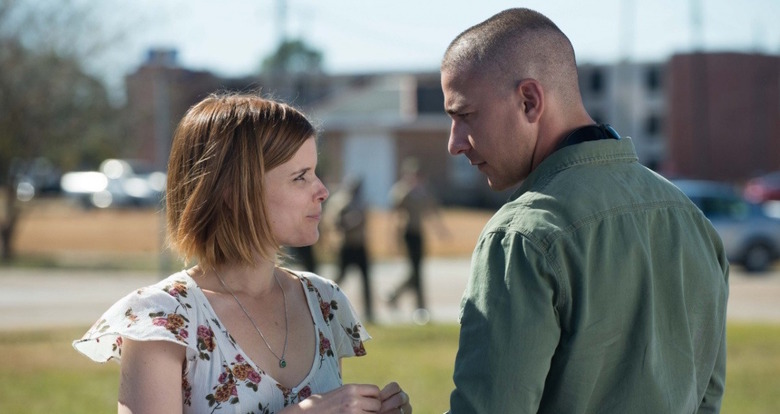 Man Down, indeed.Shia LaBeouf's post-apocalyptic war thriller may have opened in the United States last year to negative reviews and an anemic $454,490 but that's much better than the mere £7 that Man Down made in the United Kingdom on its opening weekend. That's the equivalent one movie ticket.
Though to be fair, the UK wasn't giving Man Down much of a chance. According to Variety, LaBeouf's film premiered in a single UK theater — Reel Cinema in Burnley — over the weekend, to which presumably one person bought a ticket. The UK Cinema Association puts the average movie admission cost in the country at £7.21.
Another factor kicking the Man Down box office while its down may have been that it was simultaneously released digitally on demand. Man Down launches on DVD and Blu-ray next month, according to the Guardian.
"Poor Shia," Paul Dergarabedian, senior media analyst at ComScore, told Variety. "That opening could be in the Guinness World Records or something."
Man Down was critically panned in the U.S. when it opened in limited release in December 2016. The film starred LaBeouf and Kate Mara, and reunited LaBeouf with director Dito Montiel, who he previously worked with on 2006's A Guide to Recognizing Your Saints.
Read the synopsis of the movie below:
When U.S. Marine Gabriel Drummer (Shia LaBeouf) returns from Afghanistan, he finds the place he once called home is no better than the battlefields he fought on overseas. Accompanied by his best friend, a hard-nosed Marine whose natural instinct is to shoot first and ask questions later, Gabriel searches desperately for his estranged son and his wife, leading to a suspect who has vital information about their location.
Outside of Man Down, LaBeouf has been finding success in the indie circuit, earning strong reviews for his performance in American Honey, though he has become most recognized recently for his performance art stunts, such as his spoken-word protests against Donald Trump's presidency, or the time he filmed himself marathoning all of his films in a movie theater.
One of the benefits to LaBeouf's film making headlines about its poor box office sales is that it can bring out the morbidly curious to actually see his movie, because, I'll confess — I'd never heard of Man Down until today. I'm not sure if the one U.K. movie ticket is enough to make me digitally stream the film, though I am curious to find out who LaBeouf's No. 1 fan in the U.K. is. They're the real hero of this story.