'I Am Heath Ledger' Trailer: Documentary Examining The Life Of The Late Oscar Winner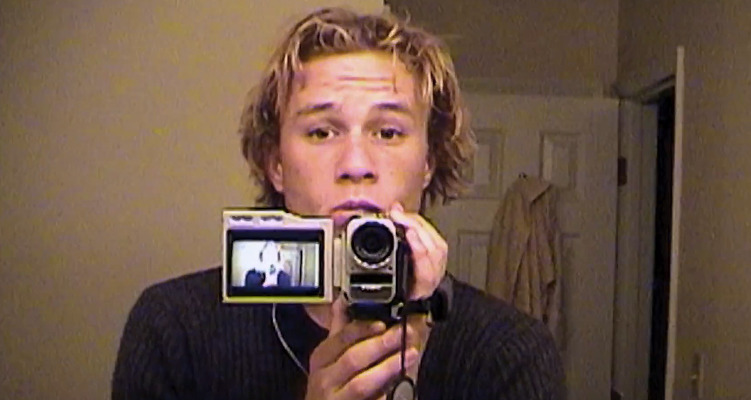 Spike usually doesn't have much to offer in the vein of quality entertainment, but the one worthwhile endeavor they do bring to the table is their ongoing series of feature length documentaries. The network has examined pop culture sensations such as Chris Farley and Johnny Cash, and now their latest documentary shines a light on the life and death of Heath Ledger.
The star of The Dark Knight died tragically in 2008 before his performance as The Joker was seen by audiences, but it was a role that would be one of the pinnacle pieces of his all too short career. I Am Heath Ledger takes never before seen footage from the actor's personal video collection, interviews with famous friends and colleagues, and more to create a portrait of a talented young man who was taken from us all too soon.
Watch the I Am Heath Ledger trailer after the jump.
I Am Heath Ledger Trailer
This past January marked nine years since Heath Ledger passed away, and today also marks what would have been his 38th birthday. The documentary doesn't seem to offer up more than a somber remembrance of the actor, but seeing footage of Ledger recording himself in the mirror with various video cameras is certainly bittersweet. That will be enough to lure in fans who are curious to find out more about the actor's personal life, so hopefully, there's more than meets the eye from this trailer.
Using videos from the actor's personal video library as well as interviews with the likes of director Ang Lee, actors Ben Mendelsohn and Naomi Watts, and musician Ben Harper, the documentary will take viewers through the actor's career that includes 10 Things I Hate About You, The Patriot, Brokeback Mountain, Monster's Ball, and more. It hails from Derik Murray, the man behind Spike's other docs about Evel Knieval, Chris Farley, JFK Jr. and Johnny Cash, so expect more of the same in that regard.
If you're looking forward to seeing what this documentary offers, there are a variety of ways you'll be able to catch it. First, it will have its world premiere at the Tribeca Film Festival on April 23. Then it will open in select theaters on May 3 (check your local listings for showtimes and availability), followed by debuting exclusively on Spike TV on May 17 at 10 pm ET/PT.
Told through excerpts of his greatest performances, interviews with friends and family (including Ben Mendelsohn, Naomi Watts, Ang Lee, and Ben Harper), and the lens of his own camera, I Am Heath Ledger is an intimate celebration of the actor, artist, and icon. An artist of exceptional depth and courage, Ledger was equally talented behind the camera. This stirring documentary paints a rich portrait of one of the great artists of his generation.