'The Defenders' Teaser Unites Marvel's Street-Level Heroes, Release Date Confirmed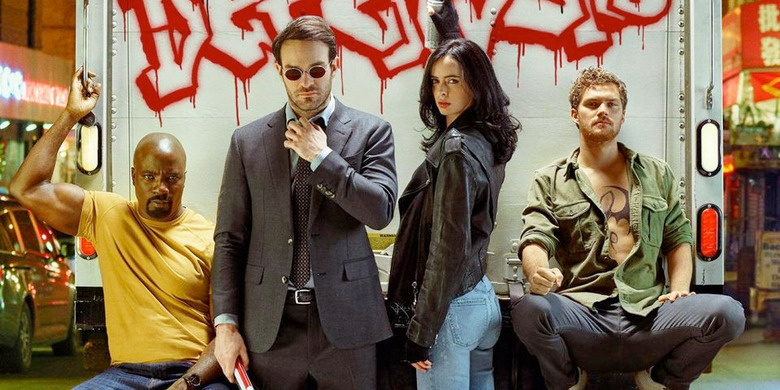 Now that Iron Fist is available to watch on Netflix, we have shows for all The Defenders available to stream. However, all we've seen of the street-level heroes together are images of Daredevil (Charlie Cox), Jessica Jones (Krysten Ritter), Luke Cage (Mike Colter) and Iron Fist (Finn Jones) that were released earlier this year. That changed today.
The official Netflix YouTube channel revealed a short video simply titled "Midland Circle Security Elevator B", which doesn't sound like anything interesting at all. But then you notice who can be seen inside that elevator: The Defenders. It's a rather mundane first look at our heroes together on screen for the first time, but it appears that the release date and a viral website are also revealed in the tease.
Watch the teaser and find out The Defenders release date below.
Our heroes get into the elevator and stand for a brief moment before Jessica Jones takes it upon herself to deactivate the security camera. However, the timecode in the upper right-hand corner of the video keeps ticking and it just so happens to end on 8:18:20:17. It turns out that August 18, 2017 is a Friday, which is when Netflix has been releasing their new shows. This is as close as we're going to get to an official announcement.
It's interesting to note that Matt Murdock isn't wearing his signature Daredevil suit and has instead wrapped a scarf or bandana around his head instead like his early days as a hero. Perhaps our heroes have some kind of dangerous encounter that they aren't initially prepared for in the series. After all, Iron Fist looks like he just had a good workout in this video too.
Interestingly enough, while the original video was posted through the official Netflix US & Canada YouTube channel, it was taken down shortly after it arrived online. Thankfully, some other channels grabbed it before it went down. There's a chance that Netflix jumped the gun in releasing this early and this wasn't supposed to be posted at all. Or maybe they wanted it up briefly just so the release date could go viral. After all, there's also the hidden URL http://23.253.120.81 in the video that leads to a New York Bulletin Archive website: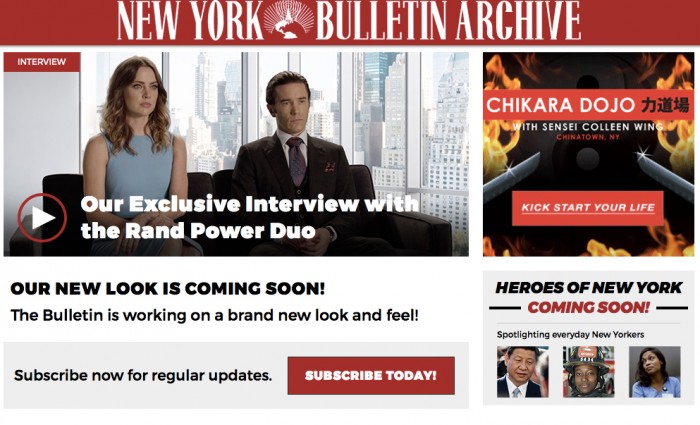 There are likely plenty of easter eggs and little details waiting to be discovered, so be sure to comb through that website with a fine-tooth comb to pick up anything you can. UPDATE: At the bottom of the viral site, there is confirmation that The Defenders will hit Netflix on August 18, so there you go.
We still haven't seen much from The Defenders, but we know Sigourney Weaver will be playing the villain, and the first two episodes will be directed by Marvel veteran S.J. Clarkson, who previously directed episodes of Jessica Jones. Plus, we'll see plenty of supporting characters from all four of the individual Marvel shows, including Elektra. Stay tuned for more soon.
Marvel's The Defenders" follows Daredevil, Jessica Jones, Luke Cage and Iron Fist. A quartet of singular heroes with one common goal – to save New York City. This is the story of four solitary figures, burdened with their own personal challenges, who realize they just might be stronger when teamed together.
The Defenders arrives on August 18 this year, only on Netflix.