'Avatar 2' Begins Shooting This Fall, Says Sigourney Weaver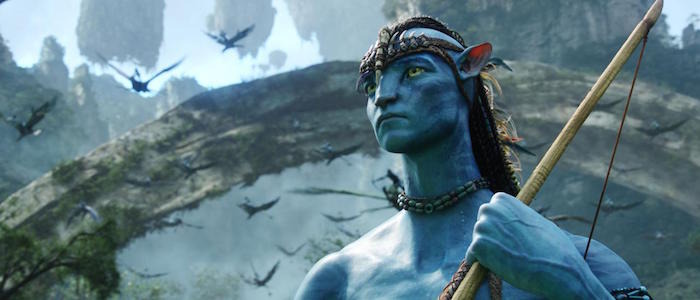 Avatar was released in 2009 and changed the 3D movie game as we knew it. But the much-anticipated (and much-promised) sequel to James Cameron's sprawling sci-fi epic has been delayed year after year, until now.Sigourney Weaver, who played Dr. Grace Augustine in the original Avatar and has a new role in the sequels, confirmed that  Avatar 2 starts shooting this fall.
Weaver excitedly told The Hollywood Reporter at a screening of The Assignment on Monday night that the cast and crew behind Avatar 2 have begun pre-production and will begin shooting in the fall. She told the outlet:
"We're starting! We're starting training, and we're starting — hmm, I probably can't say anything. We will be actually shooting it by the fall."
Cameron announced that he plans four sequels to the original Avatar, and has finished the script for Avatar 5 in January. Cameron had stated that the sequels were written as "separate stories that have an overall arc inclusive of the first film," clarifying that the movies would have conclusions instead of cliffhangers.
Cameron had also previously noted that in addition to Weaver, stars Sam Worthington and Zoe Saldana were also set to return for the sequel, which was set for a 2018 release date. But fans were disappointed to hear that the film would not be arriving in 2018.
However, with Weaver's confirmation, we now have concrete evidence that Avatar 2 is making progress, and can be expected to hit theaters in two or three years (maybe). Cameron was recently announced to be prepping a Mirage 4KLH RGB laser projection system for Avatar 2, which is capable of handling 3D, 4K resolution at 120 frames per second.
As important as the visuals are to the film — indeed it was the film's ingenious use of motion capture and 3D formats that have caused it to go down in history, not its character or plot — Weaver assured fans to not discount the scripts. She told the Hollywood Reporter:
"I'm telling you, these scripts are so amazing, I'm not worried about [disappointing fans] at all. Am I worried about how we're going to bring them to life? Yes, because they're so ambitious. They're so worth it. They're well worth waiting for. I'm not worried about that at all. We're trying to get it done as quickly as possible."
Meanwhile, as Cameron and co., busy themselves with the production of Avatar 2, the plot details of which are under wraps, you can visit Pandora in real life with Disney's Avatar-inspired theme park set to open May 27, 2017.