'Better Call Saul' Season 3 Early Buzz: More Great 'Saul', But Don't Expect 'Breaking Bad'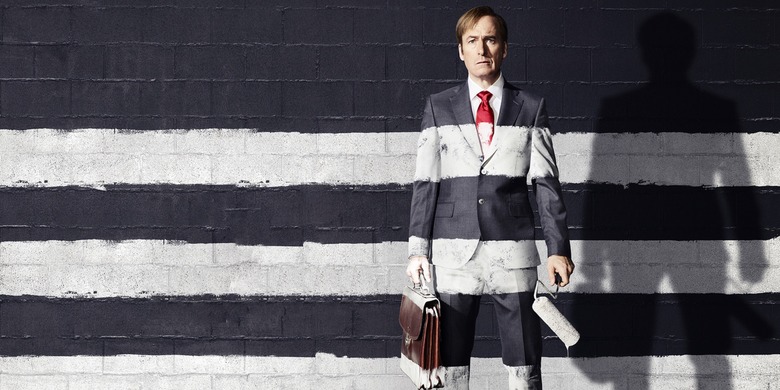 Bob Odenkirk's Jimmy McGill is set to return on April 10, 2017 with Better Call Saul season 3. The Breaking Bad spin-off/prequel is one of my favorite series currently running on television, so of course I was interested when the first season 3 reviews started to hit the web. What is the early buzz?
As you may know, the show follows Jimmy's evolution from con man to loveable ethically challenged lawyer Saul Goodman (who goes on to play a major role in Breaking Bad). While the show has regular appearances from Mike Ehrmentraut (Jonathan Banks), this season will introduce one of the biggest characters in Breaking Bad history, with Giancarlo Esposito reprising his role as Gustavo Fring, the owner of a popular fast food chain called Los Pollos Hermanos, which is actually a front for a vast drug operation.
The first couple episodes have been screened for press and here are some of the first reactions:
Indiewire: "You probably don't want spoilers if you're reading this. You just want to know whether or not the third season of AMC's celebrated drama lives up to expectations established by previous years. And fortunately, we can report that yes, we remain scared for the characters we've come to love dearly, and yes, everything you love about the show continues as you might hope. Specifically, every action has a reaction, and every bad choice made by Jimmy and his cohorts will come back to haunt them. But while that remains true, it doesn't mean that "Saul" remains static. Instead, creators Vince Gilligan and Peter Gould have not only kept front and center the reverberations of Jimmy's actions from last season but also continued to advance us closer to the inevitable Breaking Bad-set future they've committed to honoring."Hypable: "I was a big fan of Better Call Saul season 2, and I'm looking forward to seeing the show head closer to the events of Breaking Bad in season 3. Gus's presence on the show obviously means that things have the potential to get really interesting, and presumably he'll be a player on the show for the rest of its run. The first two episodes may be a slow start, but I'll stick with the show in hopes of the action ramping up."TV Guide: "[Peter] Gould promised that the season "starts with a bang," which isn't exactly true. He also promised "so much rip-roaring conflict" that "goes to a new level." That remains to be seen, but after two seasons of which isn't exactly true. He also promised "so much rip-roaring conflict" that "goes to a new level." That remains to be seen, but after two seasons of Better Call Saul and five of Breaking Bad, most viewers are probably already in or out. And if they're in, they trust that Gilligan and Gould know how to deliver "rip-roaring conflict" of both the action and emotional variety. It may take awhile to get there, but it'll be worth it when it arrives, and the journey there sure was pretty, wasn't it?"We Got This Covered: "The dots that link the events of Better Call Saul to Breaking Bad are slowly but surely being joined, and we can rest assured after another excellent start to the season that the journey will provide plenty to be excited about."
There aren't many too Better Call Saul season 3 reactions online at this point, but the first handful seem to point that the series is more of the same, which means those who already love the series will probably enjoy the latest installment, but others who find it to be too slow going will probably still have those issues. The third season is likely to attract a lot of new eyeballs as Breaking Bad fans who gave up on Saul may tune in to get a taste of Gus Fring. I'll be interested to see if they stick with it.
The Better Call Saul season 3 premiere, titled "Mabel," airs on April 10, 2017. The follow-up "Witness," arrives one week later on April 17. Both episodes are directed by series creator Vince Gilligan.