'Deep Blue Sea' Sequel: Details Revealed About The Canceled Follow-Up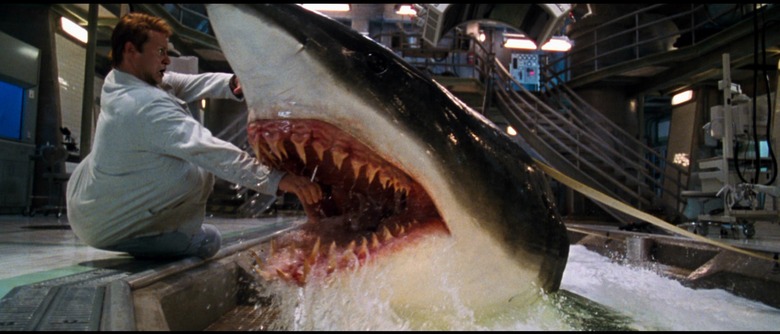 Someone at Warner Premiere, the now obsolete company behind Lost Boys: The Tribe and Ace Ventura Jr.: Pet Detective, is responsible for depriving audiences of a Deep Blue Sea sequel. Not just any sequel, but an Aliens-esque sequel involving pirates, Navy Seals, and weaponized sharks. The movie, which Jack Perez (Mega Shark vs. Giant Octopus) was hired to write and direct, was initially going to go straight-to-DVD in 2009, but here we are now, still without a sequel to Renny Harlin's delightfully self-aware, Thomas Jane-led shark movie.
Below, learn why Deep Blue Sea 2 wasn't meant to be.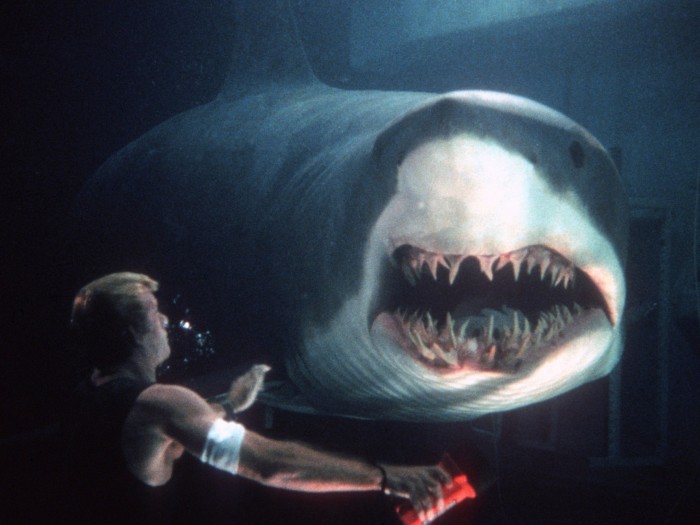 Birth.Movies.Death. spoke with Perez about the canceled project, which was about Sgt. Nate Pickett, marine biologist Dr. Alexandra Cruz, and Pickett's soldiers fighting Somali pirates in a floating lab. When the writer-director was hired, Warner Premiere didn't tell him he had to write a direct sequel to the first film, but they did want to keep toying with the idea of shark experimentation, which led to surgically enhanced sharks packing machine guns and torpedos. Here's Perez's description of the story:
The script is about this scientific research ship that is seized by Somali pirates, and a team of Navy SEALs have to go in and take them out. The whole ship is basically a gigantic floating laboratory, with a maze of tunnels that the sharks can travel through that open up into tanks. My thinking was that this was Sgt. Rock vs. sharks, so I developed this platoon kind of based on my favorite Sgt. Rock characters. To a certain degree, it was similar to what they did in Predator; there were definitely echoes of that sort of motley group.
The Wild Things 2 director got the job right after his pitch. Perez knows the story sounds like it veers directly into comedy, but he had hopes of overcoming budget limitations and making a "relentless" shark movie:
On paper, it seems absolutely comical, but my intention was to make these sharks Frankenstein-style mutations that were tragic and violent. With the exception of the quipping between the soldiers, it wasn't going to be played for humor. It would have been tricky with the budget I had [under $5 million], but I figured I could keep the pace going and make it relentless, and that would have been the key to its success.
So, what exactly happened? The DVD market dried up and Warner Premiere lost interest in the sequel, which they thought wasn't "physically possible," despite the relatively low budget. The sequel was right "on the verge" of happening, with casting almost underway. Deep Blue Sea 2's cancellation was a heartbreaker for Perez, but at least we'll always have Harlin's Deep Blue Sea, a movie we're always happy to watch on cable.