Watch New 'Alien: Covenant' TV Spots And Prepare For Alien Day 2017 In April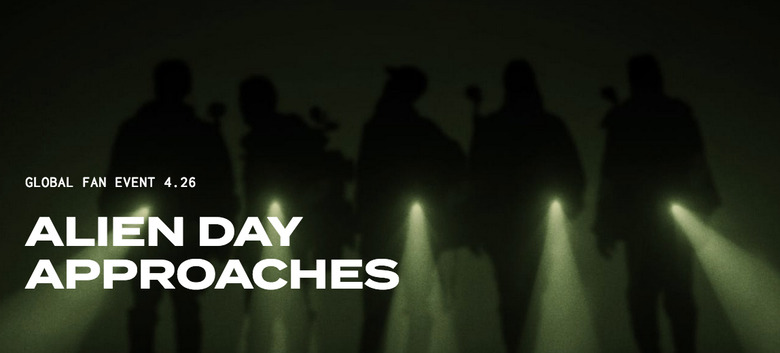 This year brings a new Alien film to the big screen, with Ridley Scott directing yet another installment of the franchise he began back in 1979 (and has had plenty of ups and downs in the years since). Alien: Covenant will hopefully bring the franchise from the slight slump that came with the prequel Prometheus, especially with as many as four more movies potentially in the works.
Hyping up the release of Alien: Covenant, we have a new batch of TV spots that feature some snippets of new footage from the sequel. In addition, fans who celebrated the newly named Alien Day on April 26 last year will be able to enjoy another 24-hour celebration of the film franchise this year. There will be a live streaming event, an interactive trivia challenge, worldwide screenings, all-new product launches, special reveals and more.
Find out about the Alien Day 2017 details and watch some new TV spots below.
First, here's the three new Alien: Covenant TV spots:
There are a couple terrifying new shots of both the traditional and new xenomorphs that will be killing most of the Covenant crew one-by-one. For a better glimpse at the carnage, you can check out the red band version of the most recent theatrical trailer right here. But for now, let's get to the Alien Day 2017 information.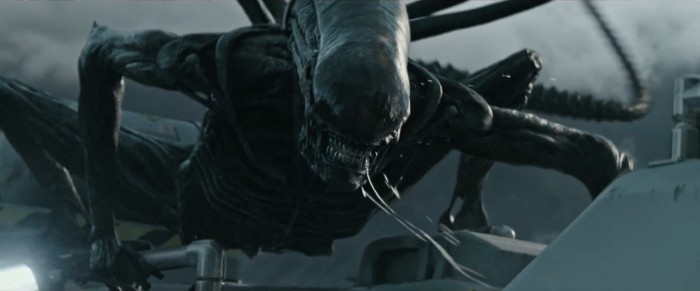 Alien Day 2017
April 26 has once again been declared Alien Day this year, inspired by the planet LV-426 from the original Alien and Aliens. There will be an entire day of celebrations that will help hype audiences up for Alien: Covenant.
In addition, leading up to the release of Alien: Covenant, there will be new products tied to the Alien franchise coming from companies like Dark Horse Comics, Audible, Titan, NECA, Hallmark, PPW Toys, Cool Props and Funko.
Alien: Covenant arrives on May 19, 2017.
Ridley Scott returns to the universe he created with Alien: Covenant, a new chapter in his groundbreaking Alien franchise. The crew of the colony ship Covenant, bound for a remote planet on the far side of the galaxy, discovers what they think is an uncharted paradise, but is actually a dark, dangerous world. When they uncover a threat beyond their imagination, they must attempt a harrowing escape.
Alien: Covenant stars Michael Fassbender, Katherine Waterston, Billy Crudup, Danny McBride, Demián Bichir, Carmen Ejogo, Amy Seimetz, Jussie Smollett, Callie Hernandez, Nathaniel Dean, Alexander England, Benjamin Rigby, and James Franco.